Prince Philip's Despair at Prince Harry and Prince Andrew Revealed in Book
Prince Philip believes Prince Harry "abdicated his responsibilities" by quitting royal duties to live with Meghan Markle in America, a new biography claims.
Queen Elizabeth II's husband also thinks his son Prince Andrew "besmirched the reputation of the monarchy" through his friendship with Jeffrey Epstein, according to Prince Philip Revealed, by Ingrid Seward.
Prince Harry and wife Meghan resigned as senior, working royals in January while the Duke of York is accused of having sex with a 17-year-old trafficking victim introduced to him by his pedophile friend.
The book describes some of the Duke of Edinburgh's regrets as he prepares to turn 100 next year and was serialized in the Mail on Sunday.
Seward writes: "He has struggled greatly, for example, with what he sees as his grandson Harry's dereliction of duty, giving up his homeland and everything he cared about for a life of self-centred celebrity in North America."
She adds: "For a man whose entire existence has been based on a dedication to doing the right thing, it appeared that his grandson had abdicated his responsibilities for the sake of his marriage to an American divorcee in much the same way as Edward VIII gave up his crown to marry Wallis Simpson in 1937."
Edward VIII was king for less than a year before giving up the throne in 1936 so he could marry Simpson the following year.
The book describes how Philip did not understand why his grandson and Meghan found royal life "so unbearable."
The duke believes they had "everything going for them," including their home at Frogmore Cottage, their son Archie and a platform to make a difference through charity work around the world, the biography claims.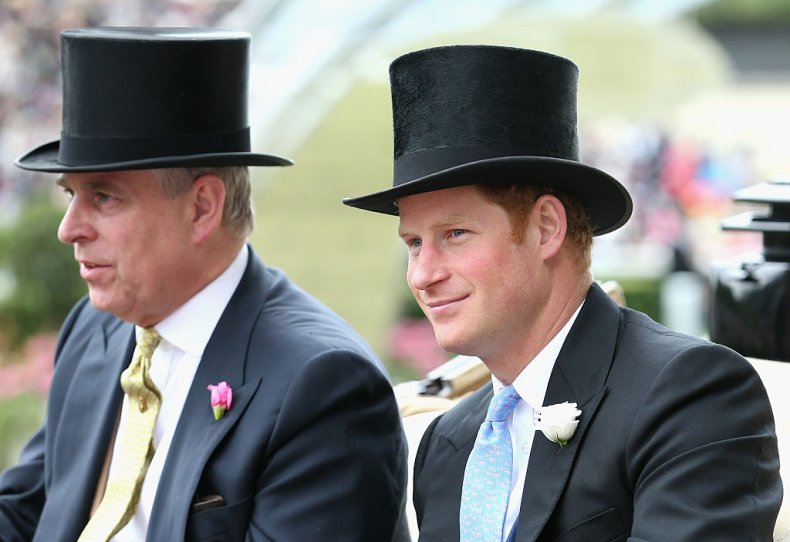 The book, due to be published by Simon & Schuster on October 1, says Andrew "became something of a problem."
Seward writes: "For Philip and the Queen, their son's failure of judgment was a tragedy.
"Not only had he besmirched the reputation of the monarchy but had become involved in something extremely distasteful and far more serious."
Andrew was forced to step back from public life in disgrace after a car crash interview with BBC journalist Emily Maitlis in November in which he did not apologize to Epstein's victims.
Philip resigned as a working royal himself in 2017, performing his final official public engagement in his role as Captain General of the Royal Marines that August.
During a royal career spanning 65 years, he completed more than 22,000 royal engagements, starting in 1952.