Snow Gritter Named After Prince Philip Crowned 'The Duke of Spreadingborough'
A new snow gritter has been named "The Duke of Spreadingborough" after the late Prince Philip, who passed away earlier this year.
The royal, who died a few months before his 100th birthday, has been commemorated in an unusual way by North Lincolnshire Council in the U.K.
The local officials ran a competition allowing the public to submit and vote on names for its fleet of 10 new gritters, with the final selection announced on Thursday.
And as suspected, residents came up with wild suggestions, as the council confirmed: "The rudest ones have been filtered out and whittled down to a shortlist of just 20."
Among suggestions were Salt Shaker, Snow Patrol, Queen Grittoria, Gritterbockerglory and Slush Puppy.
The Duke of Spreadingborough made the final cut, seeing the name stamped onto a yellow truck ready to tackle icy roads this winter.
The name is a pun on the royal's official title, The Duke of Edinburgh. He was also known as Earl of Merioneth and Baron Greenwich of Greenwich in the County of London.
During his lifetime the Duke lent his title to the Duke of Edinburgh Award, which he set up in 1956.
His grandaughter, Princess Beatice, honored him by choosing the name Philip as the middle name for her son, August Philip Hawke Brooksbank, born in February.
Following his death, the Royal National Lifeboat Institution (RNLI) announced in September a $3.3 million state-of-the-art lifeboat would be named the Duke of Edinburgh.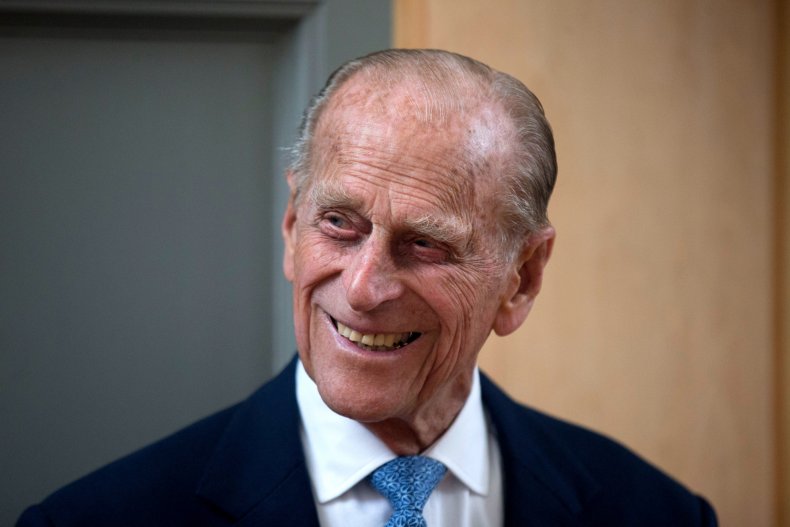 It was viewed as a fitting tribute to the duke's maritime service. He served aboard HMS Valiant in the Second World War, later becoming commander of the HMS Magpie when he was only 29.
While he didn't have specific links with gritters, he did hold honorary positions within the British Army, Royal Navy and Royal Air Force.
The full list of winning names for the gritters is Jake Grittenden (a pun on British singer Jake Quickenden) in the top spot, followed by Rodger Spreaderer, I Want To Break Freeze, Salting Matilda and Gritasaurus Rex.
Making up the top 10 is Basil Salty, Aunty Freeze, Thaw and Order and Ready Salted.
Leader of North Lincolnshire Council Rob Waltham said: "Our gritter drivers work long, unsociable hours, often going out at a moment's notice to keep our roads safe.
"We're expecting a flurry of imaginative names for their lorries. Suggestions already include Gritty McGritface, Jake Grittenden, and Snowcially Distanced.
Reflecting on the final choices, in a release published yesterday Waltham added: "It's been brilliant how everyone across the county has joined in to come up with these hilarious names, and Jake is a worthy winner.
"This is also a good time to thank our gritter drivers, who turn out when the rest of us are asleep, often in terrible weather, to keep the roads safe."