Prince Philip 'Was Virtually a Refugee,' Daughter Princess Anne Says
Prince Philip "was virtually a refugee" during a difficult childhood in which his father "was very intermittent" and his "mother struggled," daughter Princess Anne said.
The Princess Royal paid tribute to her father after he passed away peacefully this morning at Windsor Castle.
The 70-year-old described how her father struggled with being consort—or partner of the monarch—after a glittering career in the Royal Navy.
But she described the profound impact his life of service by Queen Elizabeth II's side had on Britain, telling ITV: "Without him life will be completely different."
The Duke of Edinburgh was born Prince Philip of Greece and Denmark on June 10, 1921, but aged 18 months his family had to flee due to political instability.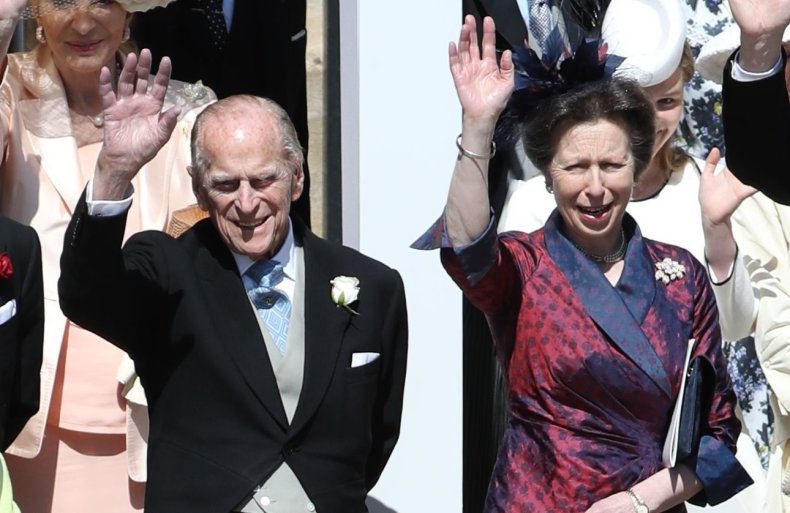 The family moved to Britain where he became a naturalised British citizen and took on the surname Mountbatten.
However, the impact of his disruptive early life clearly had a significant impact on Philip, as Princess Anne described to ITV.
She said: "He had a nomadic lifestyle – which must have been really quite difficult because he was that much younger than his sisters...
"The father figure was very intermittent then went and his mother struggled at that stage, so he had friends elsewhere who took him in during the holidays.
"He was virtually a refugee at this stage because he had nowhere else to go literally. And that is probably why Gordonstoun had such an impact."
Prince Philip was educated at private Gordonstoun School and the experience was important enough to him that he made sure his son, Prince Charles, also went there.
The duke excelled in the Royal Navy before having to give up his career to be by his wife's side.
Princess Anne told ITV: "It shows a real understanding of the pressure the Queen was going through and that the best way he could support her was on giving up on his career."
She added: "It [the role of consort] must have evolved quite dramatically from the early stages. I don't think the structure in terms of support to the monarchy was designed to deal with a consort.
"Nobody had thought about what he was going to do. And it took a while to find people who understood he had extraordinary experience and skills that they could make use of. But he also found ways he could make an impact."
However, Prince Philip found his own ways to leave a mark on Britain, most famously through the Duke of Edinburgh Award, completed by many of the country's youth.
Princess Anne told ITV: "He believed there were things outside [of school] which were necessary to help you develop as an individual, which played to your strengths and if that weren't academic there were other things that would be your strength."
She added: "Without him life will be completely different. But from society's perspective he was able to keep pace with the kind of technological changes that have such an impact... but above all that it's not about the technology it's about the people."