Prince Now Has His Own Shade of Purple, 'Love Symbol #2'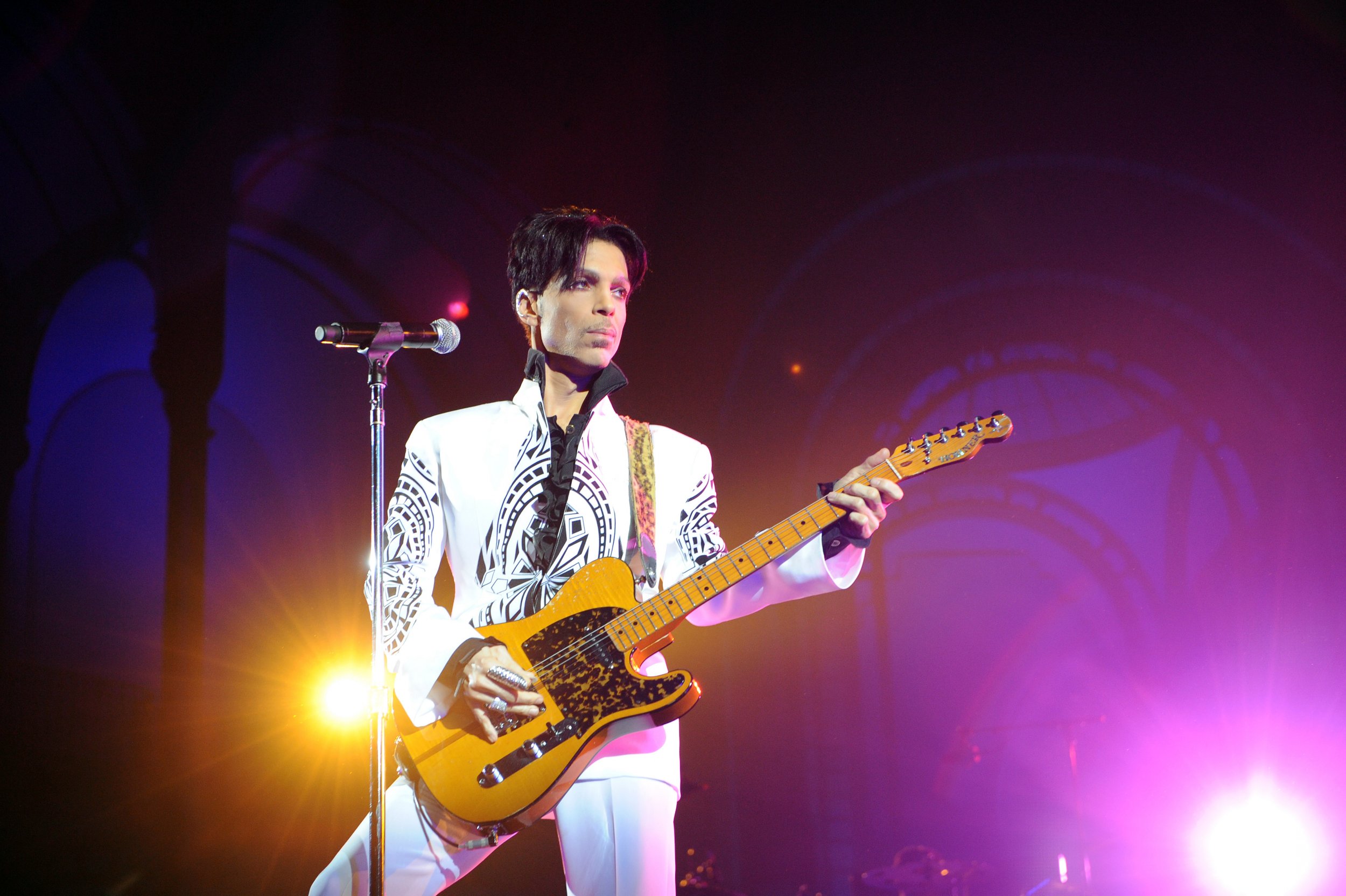 What shade of purple is "Purple Rain"? The Pantone Color Institute may have an idea. The color-swatch manufacturer, in collaboration with Prince's estate, has unveiled an official hue of purple in honor of the late musician. It will be named "Love Symbol #2" after the emblem Prince used for his 1992 album and which appeared as the backdrop for his shows throughout the mid-to-late 1990s. (Since the "Love Symbol" stands for an unpronounceable name, this is the era when the musician went by "The Artist Formerly Known As Prince.")
According to Pantone's press release, the purple shade is "inspired by his custom-made Yamaha purple piano" and "will be the official color" for the Prince brand. The color, which can be viewed here, is considerably darker: more on the plum end of the purple spectrum than the actual color used for Prince's piano. Still, it wouldn't be out of place in concert for or in tribute to the Purple One.
"The color purple was synonymous with who Prince was and will always be," said Troy Carter, entertainment adviser to Prince's estate, in a statement. "This is an incredible way for his legacy to live on forever."
Laurie Pressman, vice president of the Pantone Color Institute, said of the new color, "Love Symbol #2 enables Prince's unique purple shade to be consistently replicated and maintain the same iconic status as the man himself."
After releasing his iconic 1984 album Purple Rain (followed by the equally iconic movie of the same name), Prince adopted the color purple as one of his chief signifiers. Custom-made purple outfits and instruments became instant hallmarks of his live shows. He was scheduled to go on tour with his purple piano before his untimely death in April 2016.
Earlier this month, it was announced that Beyoncé will write the foreword to Prince: A Private View, a book on Prince's life featuring photographs by Afshin Shahidi. "Truth be told, the word 'icon' only scratches the surface of what Prince was and what he remains to me," Beyoncé told Entertainment Weekly at the time. You can reasonably expect Love Symbol #2 to make an appearance in the book as well.