Prince's Death Is a Great Reminder Not to Ditch Your Music Collection For Streaming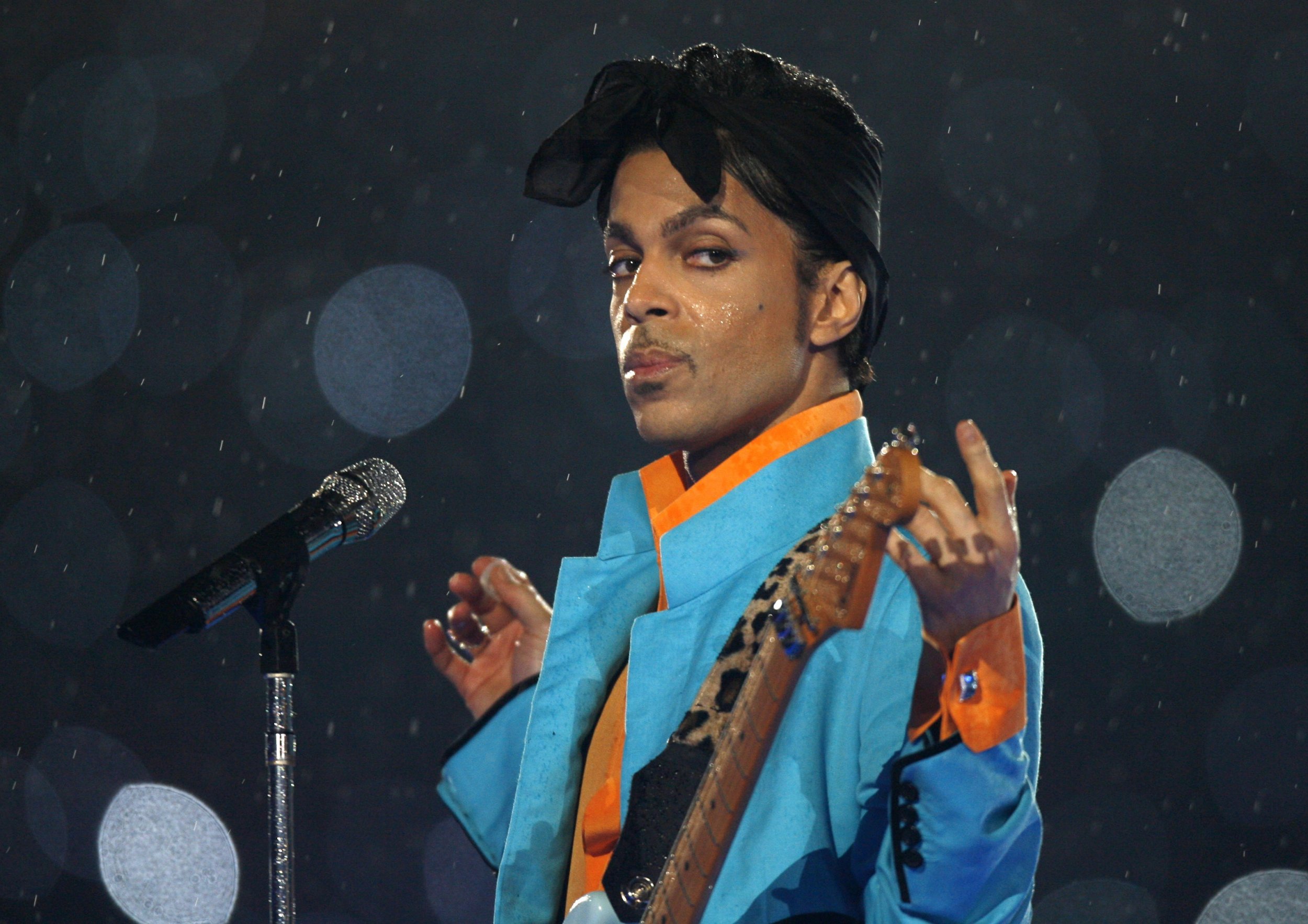 "When Doves Cry" should be all over your Facebook feed.
The song defined an era of big-budget, high-concept pop. Sparse and instantly recognizable, it was the best-selling single of 1984. Its erotic, otherworldly video defined Prince's image for the MTV generation, and the song's mournful hook—along with the Purple Rain title track—suits the sadness that's overtaken music fans in the wake of Prince's untimely death on April 21.
When faced with our music heroes' mortality, we turn to YouTube. In the hours after David Bowie died, '70s clips of "Starman" and "Space Oddity"—and of course "Changes"—were inescapable.
But "When Doves Cry" is not lighting up your feed because it's not available. Despite topping the Billboard charts for more than a month, the official video is nowhere to be found on YouTube. Nor is "Kiss," "Little Red Corvette," "Let's Go Crazy" or dozens of other classics more easily streamed at your local dive bar's jukebox than on Spotify. Audio clips of these songs, regularly uploaded by fans, are likely to be hit with takedown notices—Prince's legal team has become infamous for scraping all traces of his work from the video service. (Even Prince's legendary 2007 Super Bowl performance is hard to find uninterrupted, which is a travesty.)
After learning about the icon's death on Thursday, thousands of fans paused what they were doing to listen to Prince. But for younger, more streaming-savvy listeners, this proved more difficult than expected. Prince's music is not on Spotify. Nor can you stream it on Apple Music. Unless you have a Tidal subscription, you had to groove to Prince the old-fashioned way, whether that means digging out a dusty CD copy of Sign o' the Times or loading up your iTunes library. And if you didn't already own Purple Rain, maybe you had to pay for it (it's worth the $9.99). For Gen Xers, this might feel nostalgic. For 23-year-old Chance the Rapper, hunting down Prince albums was like a super-funky, obviously rewarding treasure hunt:
Prince's relationship with online music distribution was famously ambivalent, though it's a little more complicated than the commonly heard "Prince hated the internet." Yes, he was once quoted saying the internet is "completely over." But he also wrote a hilarious ode to email (or "Emale") in 1996 and pioneered digital distribution methods by selling albums like the three-disc Crystal Ball through his website as early as 1997. As Prince superfan Anil Dash argued Thursday, Prince's complex relationship with the web was really about control and his uncompromising interest in managing the spread of his music. (A similar battle for creative control was at the core of Prince's mid-'90s battle with his label, Warner Bros., when he went around with the word slave scrawled on his face.)
As Slate has noted, the phenomenon of Prince's low-profile internet presence prompted more personal tributes on social media. "Instead of watching old concert vids or playing songs I know by heart—both of which I'll have time for in the coming days, weeks, years—I'm reading my friends' and acquaintances' personal memories of Prince," Dan Kois writes. But it's also an argument for holding on to your record collection (or MP3 collection, if that's how you roll). Artists like Prince can remove their catalogs from Spotify at a moment's notice, as The Purple One did last summer. Taylor Swift pulled a similar move in 2014, taking issue with Spotify's meager royalties model.
On weeks like this, when listening to Prince is basically a moral imperative, why would you want to rely on such a precarious mode of listening?
The conventional wisdom is that streaming has ushered in a post-ownership age of music consumption. That's what the streaming services would like you to believe, at least. The basic argument: Who wants to buy albums when anything you want to hear is available at your fingertips? It's cause for celebration, but also anguish. "Streaming music has left me adrift," Dan Brooks, a disillusioned record collector, wrote in a New York Times Magazine essay in 2014.
In a world newly without Prince, streaming music has left all of us adrift. (OK, sit down, Tidal.) And those with robust music collections, perhaps including rare or out-of-print gems like 1995's The Gold Experience, are mourning without technical difficulty.
There are other good reasons not to throw away your Prince records, of course. For one thing, the album art is spectacular (The Lovesexy nude is worth owning full-size), and early editions of Purple Rain came with a pretty great poster. And, while you can't say this aloud without sounding like a pompous jerk, the early albums really do sound better on vinyl. This is because Prince never got around to remastering Purple Rain for the digital age. "Has any album so great ever been allowed to sound so shitty for so long?" Alan Scherstuhl lamented in a 30th-anniversary tribute. "Non-vinyl versions of the Purple Rain album are like some beer you know will taste great but whose pour is half head."
In 2016, Prince's stardom presents a digital paradox: He is—was?—one of the most iconic and recognizable stars of his era, yet his digital presence remains beguilingly scarce. We know him, but we can't always find him online.
From his Warner war to his iTunes distrust and anti-Spotify stance, Prince spent the final decades of his life navigating music distribution on his own strict terms.
He's sparking these same conversations in death too.