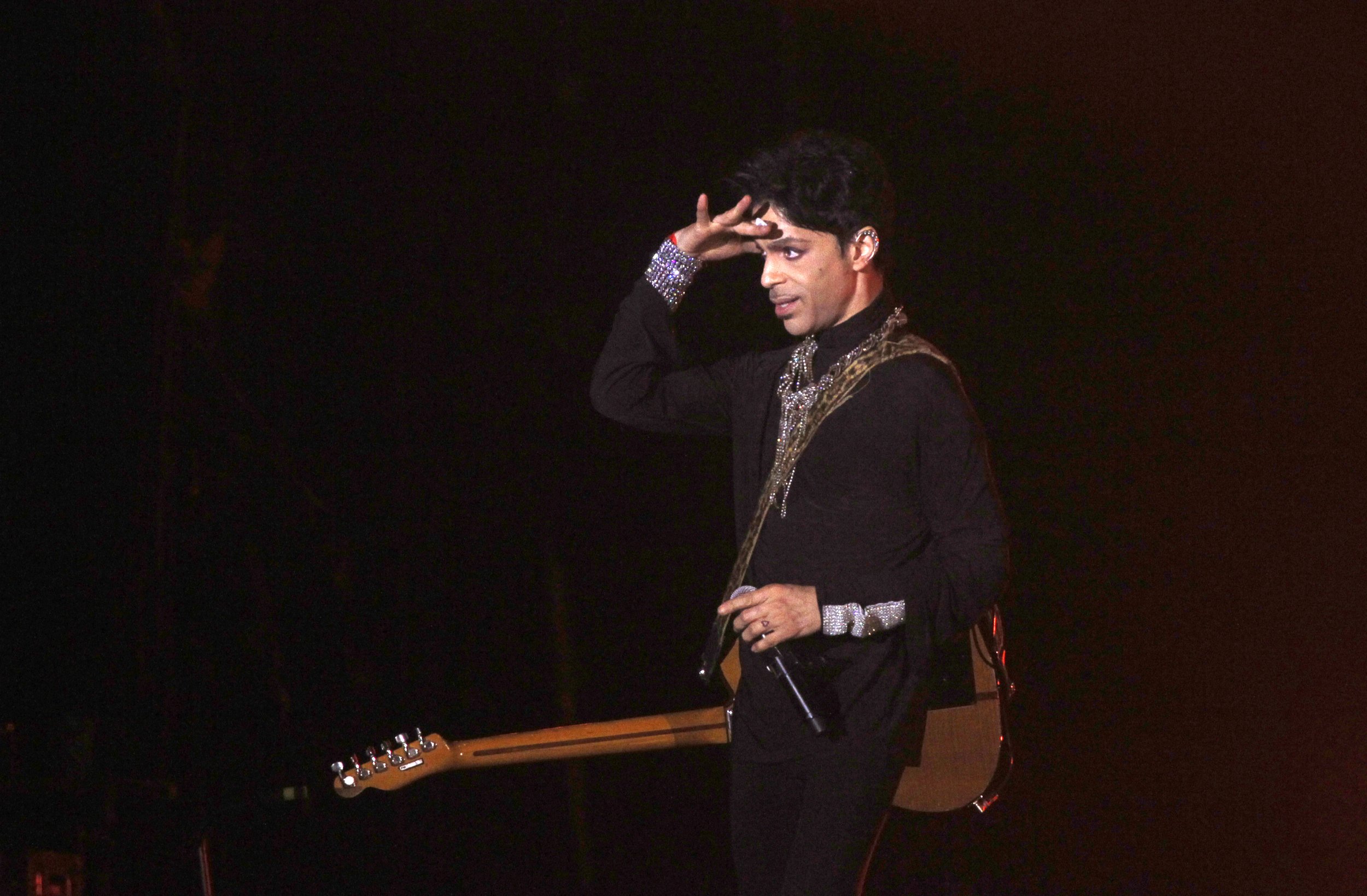 Five days after performing an unreleased track titled "Baltimore" at Paisley Park in his native Minnesota, Prince announced that he would be doing a "Rally 4 Peace" concert at Baltimore's Royal Farms Arena on Sunday, May 10.
The fact that Prince loves to perform surprise concerts every so often comes as a surprise to no one. And with his long and highly eccentric history of political stances—punctuated by the occasional donation to Republican candidates in between disclosing himself as a nonvoter—this latest announcement is attuned to the country's current social unrest.
According to a LiveNation press release, the concert is an attempt by the musician to provide a moment of pause and reflection in the wake of the "outpouring of violence that has gripped Baltimore and areas throughout the U.S." In an implied tribute to Freddie Gray, the announcement also asked that attendees wear something gray for "all those recently lost in the violence."
Tickets for the concert will go on sale starting at 5 p.m. Wednesday. While the names of other acts have not been disclosed, the account for Royal Farms Arena tweeted that Prince and his band 3RDEYEGIRL will be joined by "superstar" artists onstage.
While his music has been consistently infused with social and political commentary, Prince's track record with politics and activism has changed nearly in tandem with his name switches. He famously refused to sing on the "We Are the World" record and has openly condemned homosexuality, but he has been consistent in his support of the African-American community's protests against police brutality. While presenting the Album of the Year award at the 2015 Grammys, he said that "like books and black lives, albums still matter," a highlight of the evening, surpassing even Kanye West's faux-rush of Beck during the latter's acceptance of his Album of the Year award.
"With everything going on there this week, I had a lot I needed to get out," Prince told Iris Perez, a reporter for Fox9.com, immediately after the performance of "Baltimore," which concluded with the musician leading the audience in a chant of "Baltimore…Peace 4 ever more."
While the song has yet to be released, the lyrics have been made public.