Prince dies at 57: The Pop Icon's Autobiography Was Due To Be Published in 2017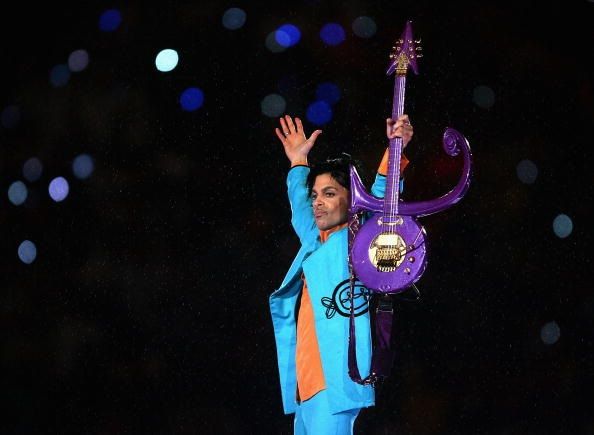 The pop icon, who has sold more than 100 million records world-wide, was found dead at the age of 57 on Thursday at his sprawling Paisley Park home in Minneapolis. Just last month the 1980s superstar was reported to have alerted journalists and fans to fact that he was planning to start work on his autobiography, The Wall Street Journal reports.
Known for his love of mystery and intrigue, Prince is said to have sent out invitations to a private event on March 18 at a nightclub in New York City. He appeared on stage dressed in typical flamboyant Prince style, according to Vogue, in a gold-and purple-striped pyjama suit, and told the crowd of media, fans and admirers which included the American singer Harry Belafonte and the Daily Show host Trevor Noah, that "The good people of Random House have made me an offer I can't refuse."
The memoir was due to be published in 2017 by the Spiegel & Grau imprint, and Prince reportedly announced that the title would be The Beautiful Ones, which is also the name of a track from his bestselling Purple Rain album, before asking the crowd "You still all read books, right?" He also teased that the book would cover "his first memories up to the Super Bowl"—he played the halftime set at the iconic sporting event in 2007.
He later returned to the stage and treated fans to a 45-minute set.
Speaking to the WSJ at the secretive launch, his literary agent Esther Newberg revealed that Prince had already submitted 50 pages of the manuscript and was working with the Paris Review's web editor, Dan Piepenbring, who the star reportedly referred to as "Brother Dan."
Newberg also said she was optimistic about the book's success: "I think it will be one of the great music memoirs," she said. "Like Dylan, he writes his own songs, so of course he will write a wonderful book."
It is not yet known if the book will still be released. Details of the circumstances surrounding Prince's death are still to be confirmed by Minnesota Police.