'Goodnight Sweet Prince:' Tributes Fill the Airwaves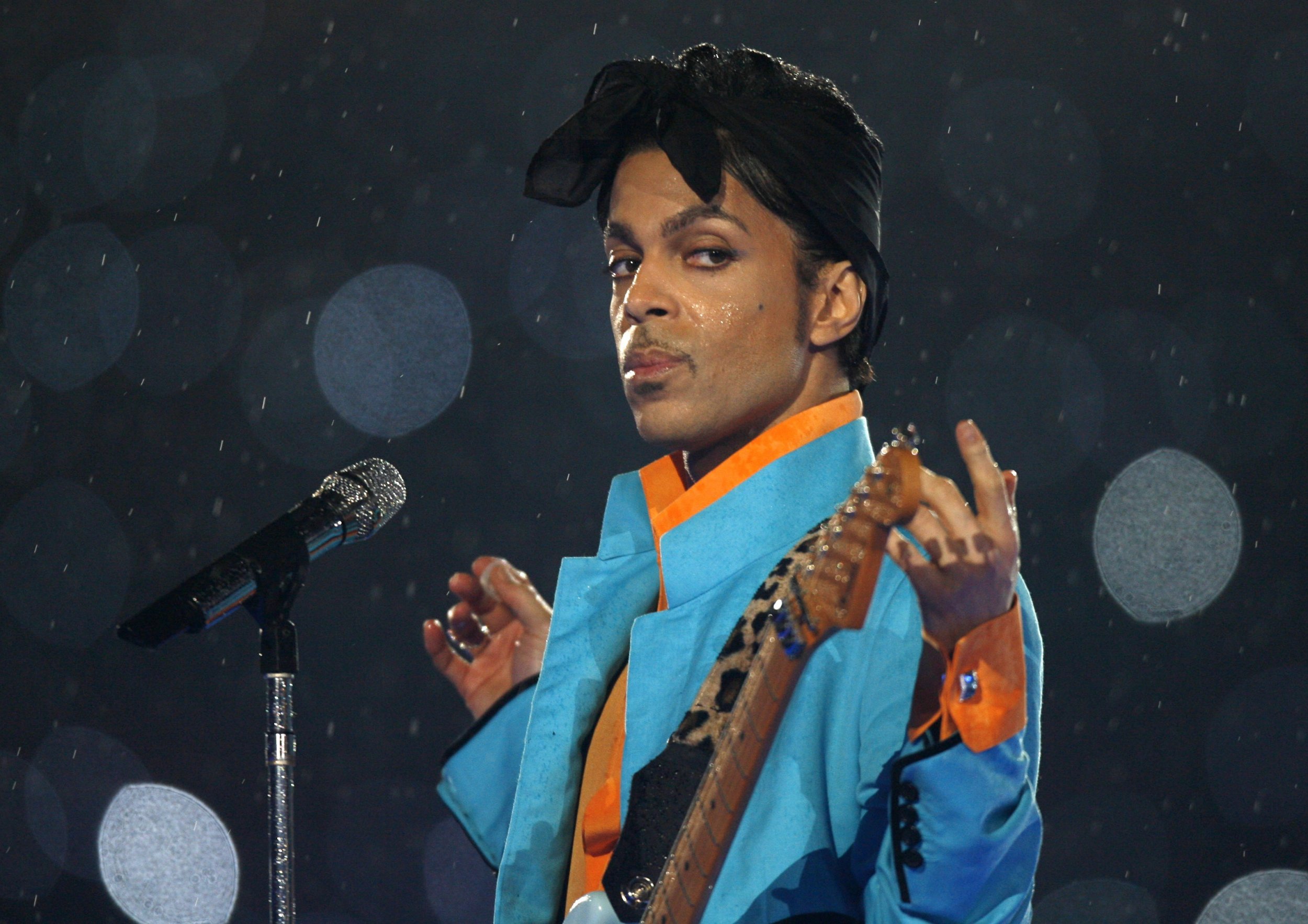 Two days after the legendary guitarist's sad death, actors and musicians around the world honored the one and only Prince on Saturday night. Elton John remembered the artist in Las Vegas, Bruce Springsteen did so in Brooklyn and the entire cast of The Color Purple honored him on Broadway, but the most epic remembrance came from Saturday Night Live.
Jimmy Fallon opened an episode of the show titled "Goodnight Sweet Prince" and devoted entirely to the icon with a somber introduction: "Other people may have been on the show more times or performed more frequently but there was always something different about a Prince performance. It was special. It was an event. It was Prince."
The show also broadcast footage for the first time from a Prince performance of "Let's Go Crazy" at the afterparty of SNL's 40th Anniversary episode, with Fallon, Chris Rock and Haim on stage before a star-studded audience.
And it aired a performance from Prince's 1989 appearance. He played "Electric Chair."
The show's dedication paid off. According to Nielson, the show's ratings Saturday were its best for a spring episode since 2013. That's likely more attributable to the actual footage of past Prince performances than the sketch with Maya Rudolph and Fred Armisen depicting him:
If Twitter is any indication, that part of the show wasn't SNL's finest:
Although others were thrilled at SNL's tribute.