Prince William Accused of Shooting Grouse 'For Fun' on Trip With Prince George
Prince William may have undermined the royal family's image as "progressive and compassionate" by taking Prince George on a grouse shoot, anti-hunt campaigners say.
The Duke of Cambridge took his seven-year-old son to watch him shoot grouse at Corgarff, near Balmoral, where they were on holiday visiting Queen Elizabeth II, according to the Daily Mail.
There is no suggestion the young royal took part in the shooting.
The move sparked an angry response from animal welfare charity PETA and the anti-hunt lobby has now joined the criticism.
Chris Luffingham, campaigns director for the League Against Cruel Sports, told Newsweek: "Taking Prince George along to a grouse shoot isn't a good look for a royal family that is trying to promote itself as progressive and compassionate.
"Shooting hundreds of birds at a time just for fun doesn't chime with Prince William's commitment to protecting wildlife, especially as the negative impact on the environment and other wildlife from intensive grouse moor management is huge.
"The League campaigns to ban commercial shooting on this basis—shooting hundreds of thousands of birds a year just for fun has no place in a modern society."
Hunting on private estates has been a royal family tradition dating back centuries, but the practice has caused controversy before.
The prince has been criticized numerous times over the years for speaking out against illegal poaching and trafficking of wildlife while taking part in legal hunts.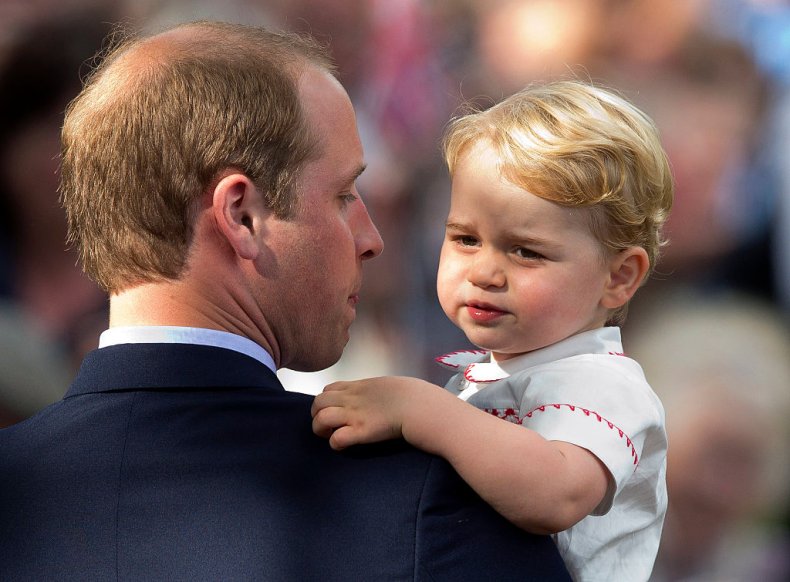 Shooting regularly forms part of the family's summer at Balmoral and winter at Sandringham, where William's wife Kate has been also photographed taking part.
British actress Nicola Thorp told ITV show This Morning: "We hoped, didn't we, that Kate and William would bring the new era of the royal family and bring them more in touch with people like ourselves.
"And I think this is probably going to work against William in that respect.
"Children just shouldn't be exposed to [grouse shooting]."
A spokesman for The Scottish Gamekeepers Association told Newsweek: "Taking someone to see a shoot is part of a broad education.
"If the young royal decides, after seeing a grouse shoot, that he doesn't want to participate himself in future, we are sure no one in the family will force him to do it. Grouse are wild birds.
"When they are shot they go into the human food chain as a source of healthy, nutrient-rich produce.
"In Norway, school children are taken to visit abattoirs. In our view, that is a good thing because it allows people to see the reality of meat production.
"It enables them, as a nation with a knowledge of hunting, to make free and informed personal choices rather than knee-jerk decisions based on emotive, shouty, campaigns."