Prince William and Kate Share Photos of Prince George and Princess Charlotte on Their First Family Ski Holiday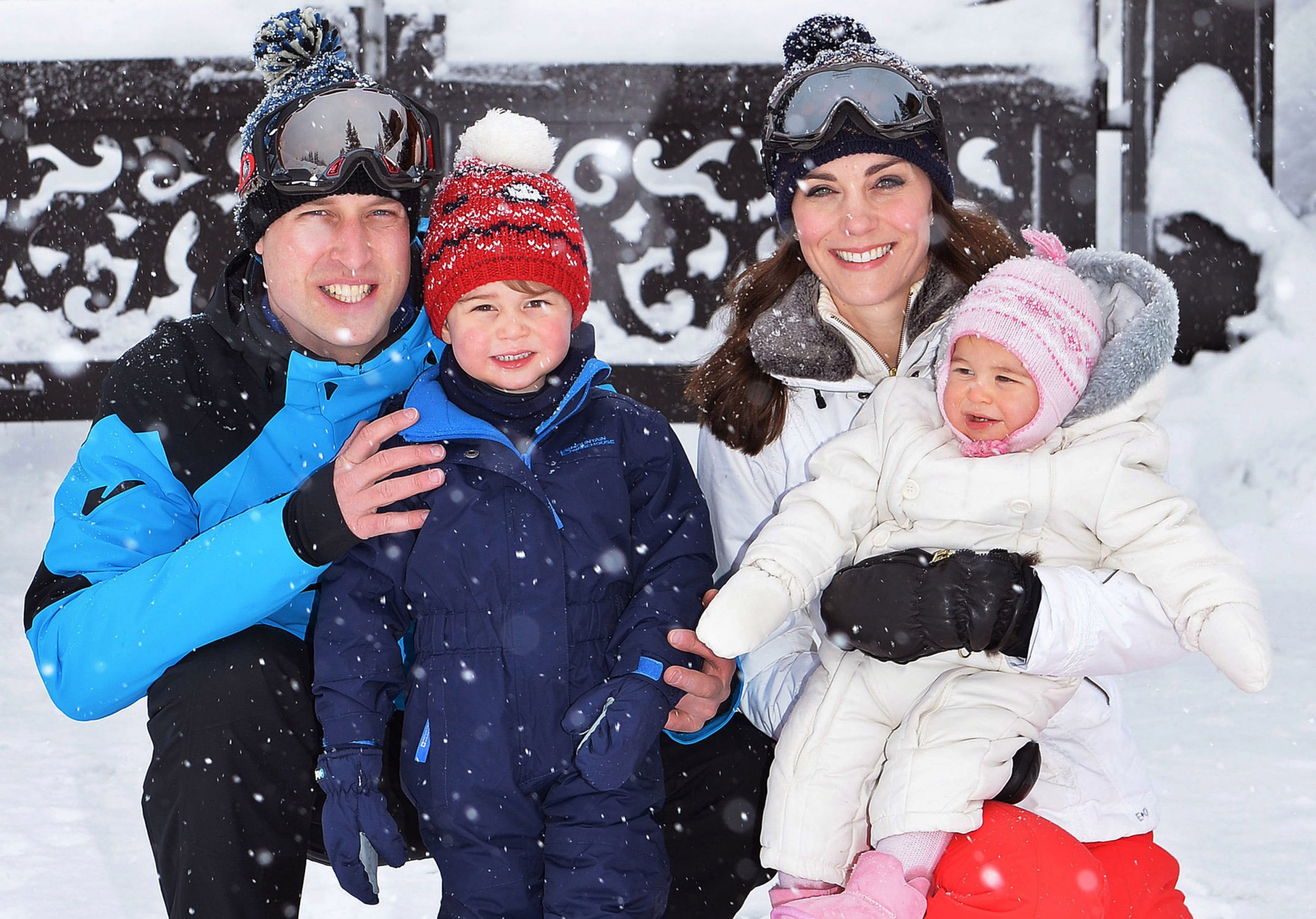 Prince William and Kate Middleton have shared pictures of their first family holiday as a foursome.
The royal couple's children, Prince George, two, and Princess Charlotte, 10 months, can be seen smiling enthusiastically in the pictures taken during a ski trip in the French Alps on March 3. It marked the first time the children had played in snow, a Kensington Palace spokesperson said.
The Palace said in a statement, "This was their first holiday as a family of four and the first time either of the children had played in the snow. It was very special and fun short holiday for the family."
The family photos were shot by royal photographer John Stillwell, who was the only media invited to join William and Kate on the getaway.
The holiday comes at a somewhat awkward time as William, who is second in line to the British throne behind his father Prince Charles, has faced media criticism in recent months for his low number of royal engagements.
In February it was reported the 33-year-old prince had only completed two engagements in 2016. However, palace sources reportedly claimed his job as an air ambulance pilot restricted the number of royal duties he could commit to as pilots are banned from working on rest days by the Civil Aviation Authority.
"There are mandatory rest days enforced by the CAA, when you're not meant to go off and do other work because it's not rest," The Telegraph reports a source as saying.
However, a CAA spokesperson responded: "It's true that you can only work a certain number of hours in any given period, but to suggest that pilots can't do anything else on some rest days is totally unenforceable. When they are having rest days their time is their own, and they can do what they want, including carrying out royal duties."
The family pictures have proven a hit on social media, but William has faced fresh backlash from former newspaper editor Piers Morgan for his apparent disdain of the press.
Criticizing the royals' decision to have only one photographer attend the trip, he wrote in his MailOnline column: "The 'press intrusion', as William sees any media attention, is a key part of the machinery that drives global interest in the royals. It's part of the deal in exchange for the astonishingly lavish lifestyle he and his family enjoy."