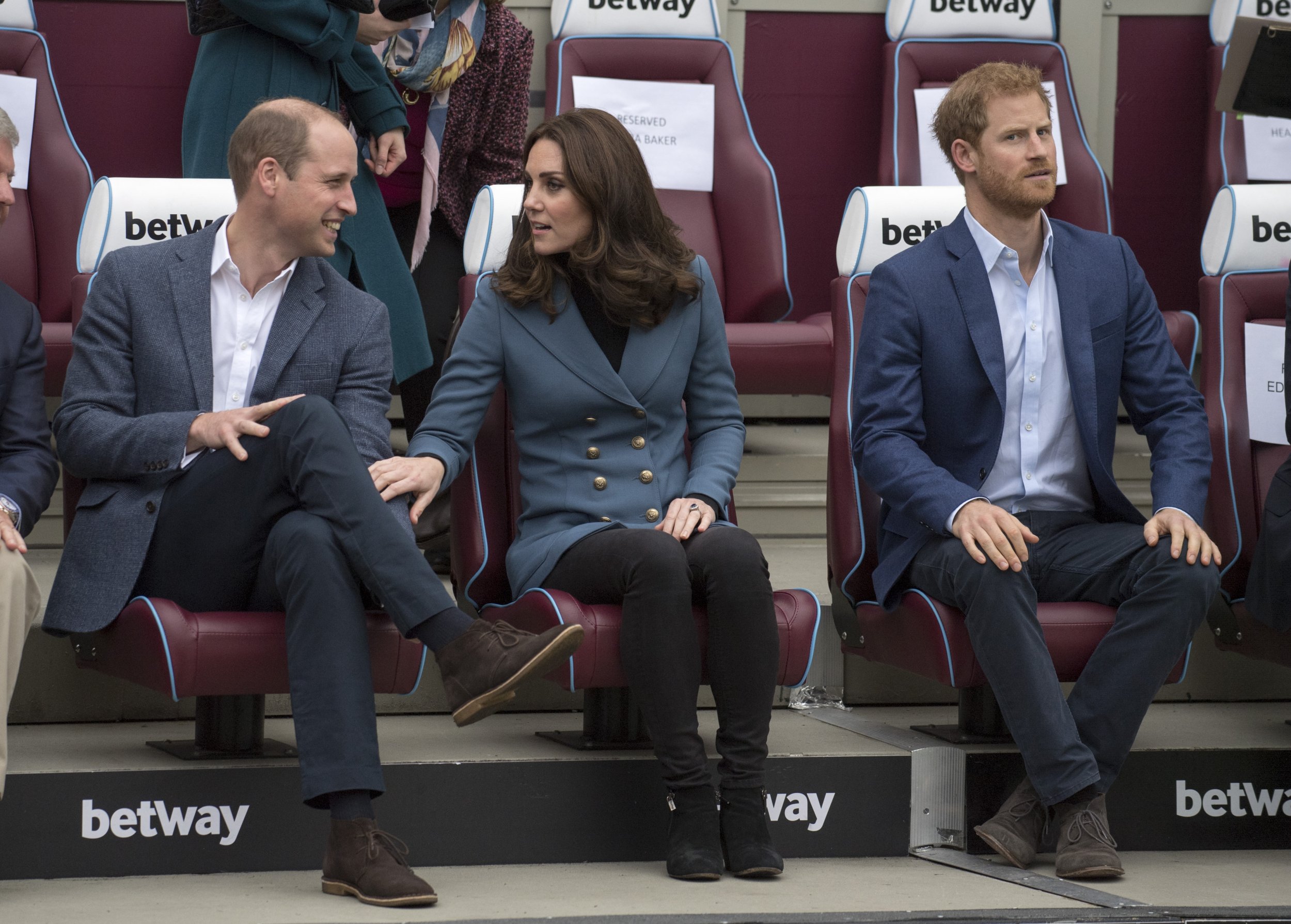 Prince Harry just got engaged to actress Meghan Markle, but it's Prince William and Catherine, Duchess of Cambridge, who the Brits actually want to be the king and queen.
According to a poll from YouGov, over half of Brits said they thought Prince William would be the best king, at 56 percent. The runner-up was Prince Charles, at 13 percent. Prince Harry was favored last, by just one in 10 people.
For queen, 63 percent of Brits polled said they believed the Duchess of Cambridge would be the best option. She's much farther ahead of Camilla, Duchess of Cornwall, who polled at 8 percent, and Meghan Markle, who polled at just 3 percent.
It doesn't quite match up with their overall likeability, though.
According to the same poll, nearly every royal has a positive approval rating, except Prince Charles and Camilla, Duchess of Cornwall, with 47 and 33 percent, respectively.
Prince Harry and Prince William both have 81 percent approval ratings, closely followed by Queen Elizabeth II, at 80 percent. Catherine, Duchess of Cambridge, has a 77 percent approval rating, and Prince Phillip has a 65 percent approval rating.
Markle, the newest soon-to-be-addition to the royal family, raked in a 49 percent positive view by the British public. Just 14 percent had a negative view of the actress, and 37 percent said they weren't sure. (The last category applied to about 7 to 15 percent for the rest of the royals.)
While public polls are interesting, they do not determine who will become the next king and queen of England.
The line of succession goes from Queen Elizabeth II to her eldest son, Prince Charles. After that is Prince William, Duke of Cambridge, and following him would be his son, Prince George, then his sister, Princess Charlotte. That leaves Prince Harry fifth in line.
First, though, Markle and Harry will get married at St George's Chapel in Windsor next May—the same location Harry's uncle Prince Edward married Sophie Rhys-Jones almost 20 years ago. The exact date has not been announced.