Prince William Backs WHO on Coronavirus, Turns Focus on Chinese Wildlife
Prince William has called for answers on why coronavirus "was not stopped earlier" as he backed a World Health Organization (WHO) investigation into its origins.
The Duke of Cambridge said he was "pleased" about an independent review by the international body, condemned by President Donald Trump.
His words contrast sharply with those of the President, who in May claimed "China has total control over the World Health Organization" before pulling America out.
The prince said: "The COVID-19 pandemic has ruined lives and threatened livelihoods across the world.
"It is important that we learn the lessons from this pandemic, including looking at why the outbreak happened, why it was not stopped earlier, and what can be done to manage any outbreak in the future."
The WHO probe is being chaired by former Prime Minister of New Zealand Helen Clark and former President of Liberia Ellen Johnson Sirleaf.
Staff have been on the ground in recent days trying to determine the facts about how the virus first infected humans and how it then spread.
A WHO spokesperson last week stressed the need to "look at whether or not it jumped from species to human, and what species it jumped from," NBC reported.
The duke added: "That's why I'm pleased that Helen Clark and Ellen Johnson Sirleaf are leading an independent review to ensure that the right lessons are learned."
The second in line to the throne said stopping the illegal wildlife trade could help save humanity from another outbreak at his first webinar for a meeting of United for Wildlife.
The prince has campaigned against the illegal wildlife trade for many years and warned human society needs to change its relationship with nature.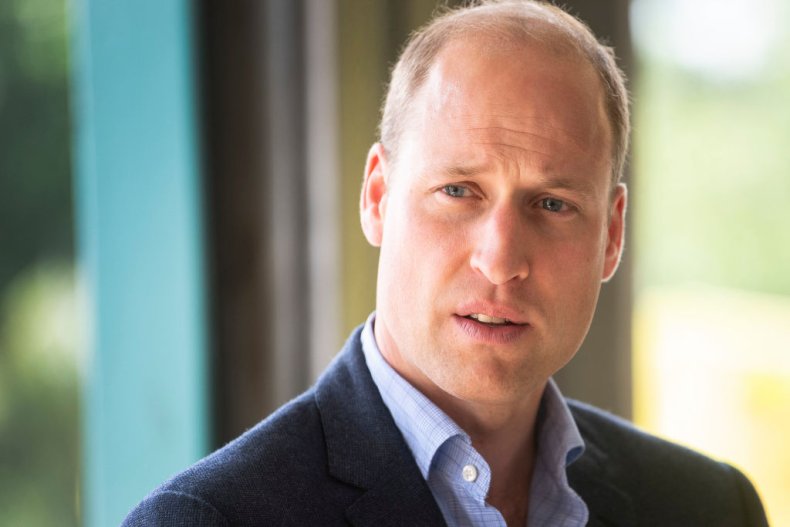 Prince William said: "Never before have the public health risks of the wildlife trade come into such sharp focus.
"Never before has there been greater public awareness about the dangers of zoonotic diseases like Ebola, SARS, MERS and COVID.
"And never before has the global incentive to act been so high.
"Right now, there is a real chance to ensure that the urgent steps that the world must take to prevent future zoonotic disease pandemics are designed in a way that also helps to eradicate the illegal wildlife trade."
He added: "But the illegal wildlife trade is symptomatic of a wider challenge: humanity's unsustainable relationship with nature."
Former British foreign secretary William Hague chaired the event, which brought a series of conservation groups together.
He said: "From all over the world the companies in our Taskforces have shown a strong commitment to combatting the Illegal Wildlife Trade.
"Now a much greater global effort is required, not only to halt this destructive trade, but to help prevent future pandemics."
Prince William's efforts to speak out about wildlife have led to controversy in the past, with many pointing to the royal family's long history of hunting.
In 2014, he went deer and wild boar hunting in Spain just a day before he was due to make a public plea to stop poaching.