Prince William contracted coronavirus in April shortly after his father but kept his diagnosis a secret, it has been reported.
The Duke of Cambridge is believed to have survived being struck down by COVID in April, the BBC reported.
He sought medical treatment after he was hit hard and struggled to breathe but the diagnosis itself was kept private, according to claims which first appeared in The Sun.
The U.K. newspaper reported that the prince recently revealed his positive diagnosis at an official engagement, discretely telling an observer he kept it secret because he did not want to worry anyone.
BBC royal correspondent Jonny Dymond added: "The palace also tries to preserve some privacy for the Royal Family."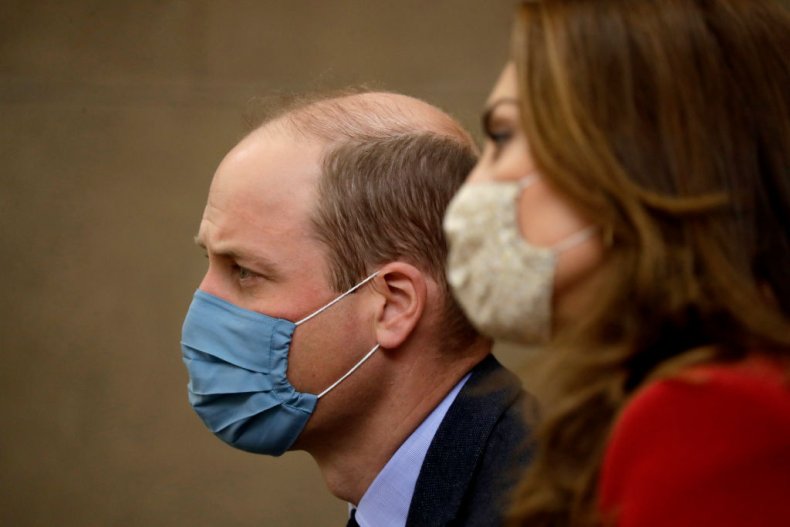 During April, the prince continued to perform his royal duties, carrying out 14 telephone and video engagements while isolating at his country retreat, Anmer Hall, in Norfolk.
Among them, he opened an "NHS Nightingale" coronavirus hospital at events venue the NEC, in Birmingham, in the Midlands, by video on April 16.
And he filmed a lighthearted sketch based on popular show Blackadder with comedian Stephen Fry for charity fundraising event Comic Relief, which aired on April 23.
His illness came shortly after Prince Charles contracted coronavirus over the weekend of March 21 and 22, self-isolating in Scottish retreat Birkhall.
The Prince of Wales later said in a video for Age U.K.: "Having recently gone through the process of contracting this coronavirus, luckily with relatively mild symptoms, I now find myself on the other side of the illness but still in no less a state of social distance and general isolation."
He added: "At such an unprecedented and anxious time in all our lives my wife and I are thinking in particular of all those who have lost their loved ones in such very difficult and abnormal circumstances and of those having to endure sickness, isolation and loneliness."
Prime Minister Boris Johnson fell seriously ill with the virus in April and was taken to hospital the same day Queen Elizabeth II gave a dramatic speech to the nation.
On April 5, she said: "While we have faced challenges before, this one is different.
"This time we join with all nations across the globe in a common endeavor, using the great advances of science and our instinctive compassion to heal.
"We will succeed — and that success will belong to every one of us.
"We should take comfort that while we may have more still to endure, better days will return: we will be with our friends again; we will be with our families again; we will meet again."