Prince William Blasted for COVID Secrecy: 'Did He Tell the People He Was Working With?'
Prince William faces criticism for keeping his coronavirus diagnosis a secret, with campaigners asking: "Did he tell the people he was working with?"
The Duke of Cambridge was today under pressure to reveal whether the palace underwent contact tracing to help contain the potentially fatal virus after his positive diagnosis was not revealed publicly.
William contracted COVID in April and reportedly experienced breathing problems but, unlike his father, chose to keep the positive test result a secret.
The news only emerged after he mentioned surviving the illness during a recent engagement.
Graham Smith, chief executive of anti-Monarchy campaign group Republic, told Newsweek: "That will damage the trust that journalists might have in what he says about anything.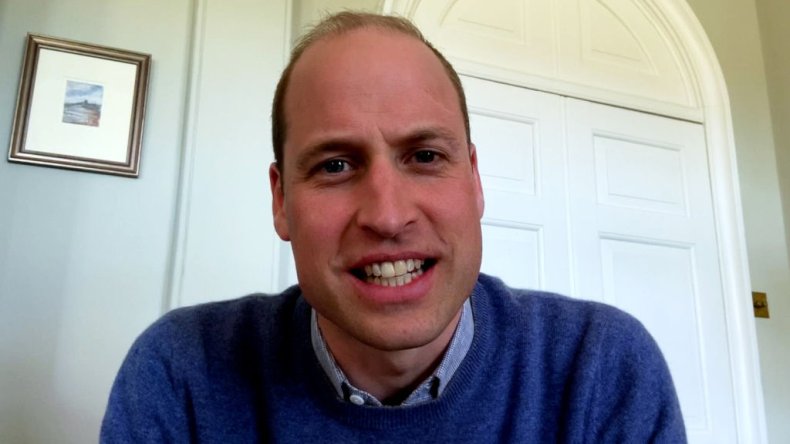 "It's not really justified given that every other public figure has been open about this.
"There are also questions about who he did tell. Did he tell the people he was working with?
"I think the palace needs to be clear about what contact he had with who, whether they took precautions and whether they were honest about his diagnosis.
"It's quite an extraordinary thing to do given that everyone else of far more importance is being quite honest about their own health in this pandemic, that he thinks it's somehow appropriate to lie about his health."
William was hit hard by the virus and suffered breathing problems but kept his diagnosis a secret because he did not want to worry the country, The Sun reported.
He isolated at his country retreat Anmer Hall, in Norfolk, after contracting COVID in April, shortly after his father Prince Charles.
Royal biographer Robert Lacey said William kept the diagnosis secret because he has inherited Queen Elizabeth II's stoic style.
The author of Battle of Brothers, about William's rift with Prince Harry, told Newsweek: "I think he was entitled to treat it as a private matter. This doesn't raise a constitutional issue.
"It's his private decision about how to handle the illness and he's been exemplary in public about wearing a face mask and talking about the mental challenges the virus is delivering.
"I wouldn't fault his behavior on this."
He added: "I think it's very much a part of William's style. He's a no-nonsense royal.
"I think it raises an interesting debate as to what sets a better example, to suffer COVID publicly and everybody identifies with it or Prince William has adopted another equally praise-worthy strategy of keeping quiet.
"Presumably he obeyed the rules for as long as he had to and then got on with it."
Official royal diary the Court Circular records Prince William's final in-person royal engagement before the March lockdown as taking place on March 19.
William and wife Kate Middleton visited the London Ambulance's NHS 111 call handling service in Croydon.
The couple also have staff at their Anmer Hall residence under normal circumstances.
Charles showed symptoms on the weekend of March 21 to 22, before isolating for seven days at Scottish retreat Birkhall.