Prince William Does It His Way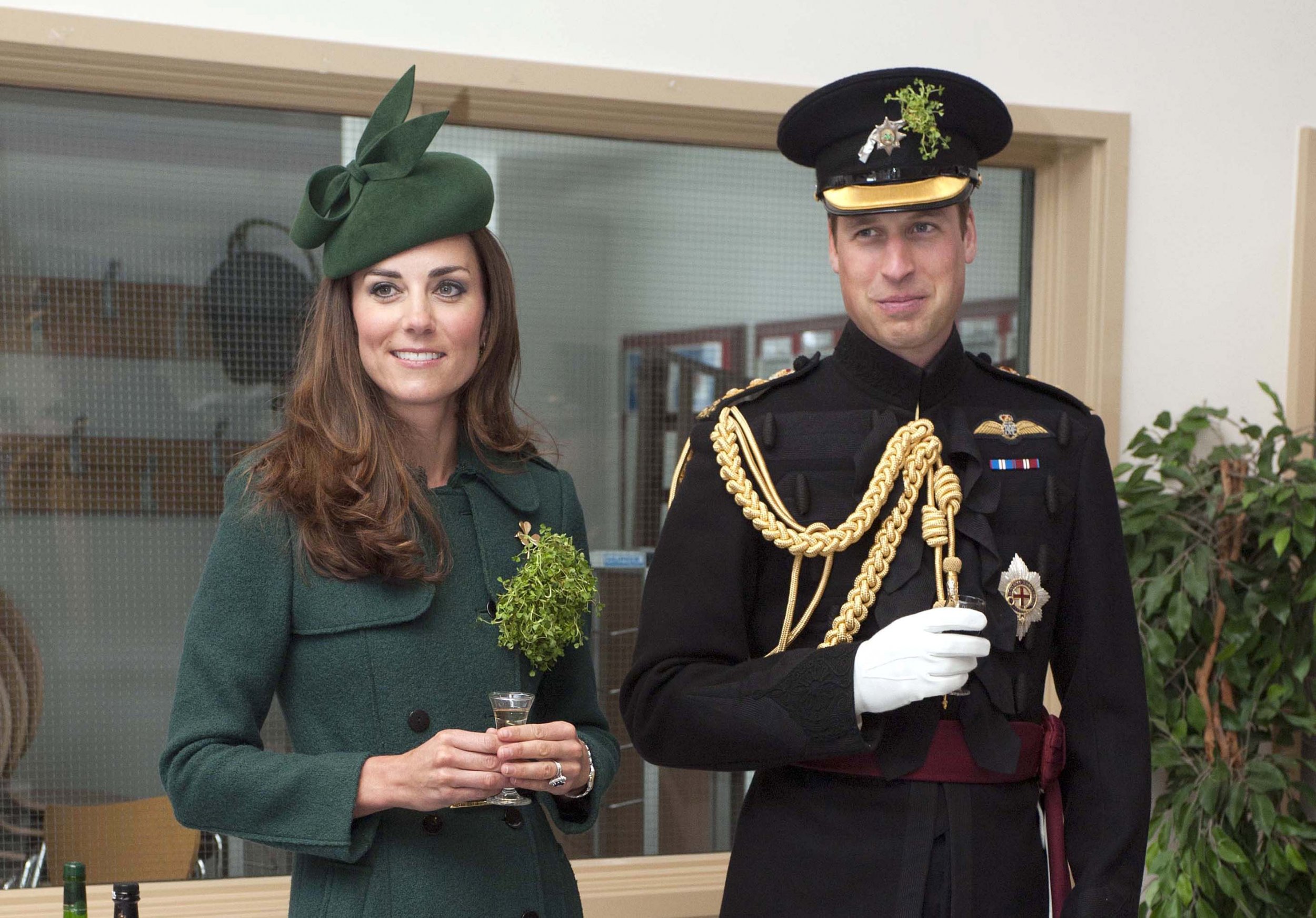 As the Duke and Duchess of Cambridge presented the world with a first glimpse of their baby son outside St Mary's Hospital in London last summer, it was clear who was orchestrating proceedings. Prince William was in charge. Never mind the wishes of courtiers, it was he who decided when Kate would emerge from the hospital. He would not be rushed and was not prepared to put his wife through the ordeal of facing the assembled media until she was completely ready. Everything ran to his timetable.
By now a consummate performer in front of the cameras, his smile belied a steely determination to do it his way. He was uncompromising. William did most of the talking and William decided it was time to leave. His minders were left to mind their own business.
Then, rather than being driven away by a royal chauffeur or protection officer, he took the wheel himself and drove Catherine and their baby, Prince George, home to Kensington Palace. He would play the media game, but only on his terms.
Even before Prince George's birth, it was William who had masterminded, along with his Scotland Yard protection officers, how to elude the hundreds of photographers waiting outside the hospital.
He wanted to escort pregnant Kate—as Catherine is known in the British media—inside without being seen. Two freelance photographers did give chase as they spotted the convoy at 6 a.m., but William won that battle. One security official was so delighted that he was seen pumping his fist in the air in triumph.
Once Prince George was born, William delayed the official announcement of the birth for four hours and 10 minutes. And, even then, he turned his back on tradition by not making an appearance on the hospital steps to tell everyone about the addition to the family and how happy he was. Instead, he kept his baby and wife to himself for as long as possible.
That day, July 23 2013, a precedent was set.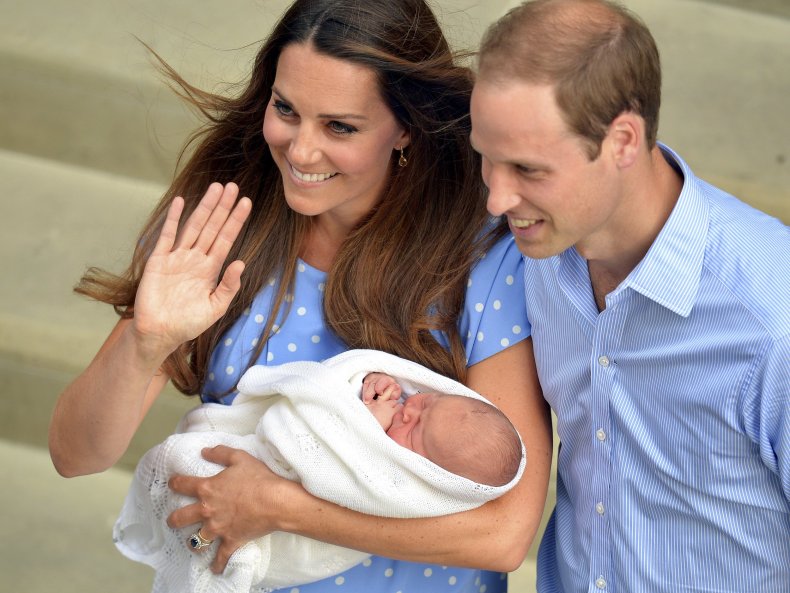 The Duke of Cambridge, second in line to the British Crown and due one day to become the 42nd monarch since the Norman Conquest, is a new breed of royal. Informal, self-effacing and charmingly relaxed in public, he is also a stubborn young man, and he won't be pushed around.
He is his own man. That's why he's not afraid to let his hair down when on royal duty—singing on stage at a charity bash with Taylor Swift and Bryan Adams and high five-ing the rapper Tinie Tempah at the 2014 BAFTAs. His critics claim this type of behavior has cheapened the royal brand. He doesn't see it like that. Stuffy protocol and enforced formality is an anathema to William. If people don't bow or use his correct title, it does not worry him as it would other members of his family.
Within weeks, that resolve will be put to the test when the duke and duchess embark upon their first royal tour with Prince George—commentators comparing and contrasting it to the tour he made as a 10-month-old baby with his parents in 1983.
That sense of anticipation and the enormity of the tour have unnerved the couple a little. As a result, their staff has been downplaying the expected size of the crowds that will greet them at Sydney Harbour and on their travels Down Under. On his last visit there in January 2010, people were touched by his reaction on seeing firsthand the devastation caused by bush fires outside Melbourne in the state of Victoria.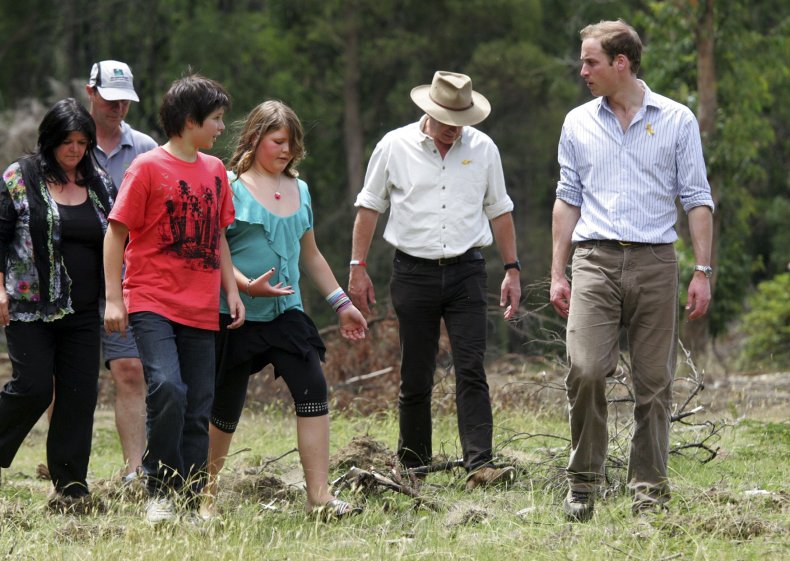 One woman, who had lost her home, was visibly horrified when she realized, several minutes into a conversation with the future king, that she had been calling him "William" throughout. It didn't bother him in the slightest.
"William is just fine, don't worry," he told her.
On another occasion, in November 2008, at a reception to launch the 40th anniversary of the Centrepoint charity for homeless young people, a teenage girl struggled with a stammer as she spoke to the prince about her life living rough on the streets of London. William leaned towards her and smiled.
"Don't worry about it, just imagine me naked."
As was his mother, William is drawn to difficult issues that nevertheless resonate with the public. "Diana embraced tough causes such as ridding the world of land mines and helping those with AIDS," says a former courtier. "She knew her power, and so does William when it comes to drawing attention to a cause he believes in."
But it's a fine balance—and in recent weeks his image has taken a battering. When he spoke out against elephant poaching and said he would like to destroy all the ivory housed in Buckingham Palace, it ruffled feathers. Art critics warned against destroying historic pieces, of which there are more than 1,000 items in the Royal Collection, including an 1851 ivory throne from India.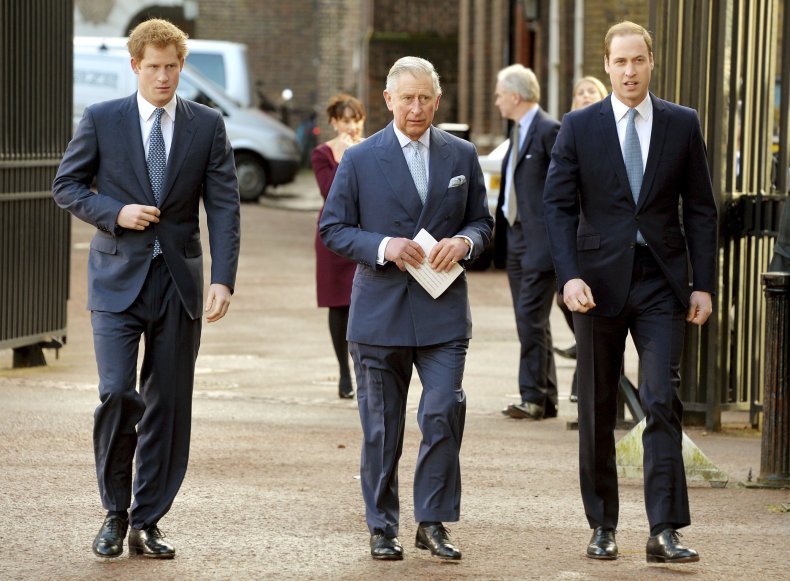 He has also been accused of hypocrisy, as a result of his decision to go wild boar hunting in Spain the weekend before he joined his father at a London symposium to speak out against the illegal wildlife trade.
His mother's former royal protection officer, Ken Wharfe, who watched over the princess for eight years, said the timing of his hunting trip was unfortunate. "From my experience, royal courtiers would have had prior knowledge of the Spanish visit," he says. "Failing to advise against the boar shoot is symptomatic of the sycophantic culture that surrounds the royal princes."
William does not seem particularly bothered by the criticism—just as he does not seem unduly concerned that some people are surprised he is not paying the full amount for his specially tailored agriculture course at Cambridge University, despite possessing a huge personal fortune.
Then, just weeks after Kate had returned from a lavish break in the Caribbean island of Mustique with her parents, she and William were off again on another luxurious jaunt, this time to the Maldives. The couple arrived at Cheval Blanc Randheli on Noonu Atoll for a seven-night holiday while Prince George stayed at home with a Spanish nanny. Packages there, including flights, can cost £6,799 per person.
Social media lit up. Kate was branded selfish and uncaring for leaving her baby at home. One mother posted on Mumsnet: "Seriously? . . . seems it's just one long holiday for the D and D of Cambridge."
Being your own man is one thing, being immune to criticism is another. Certainly, the Queen would not dream of doing such a thing on the eve of a major tour. For her, one of the most travelled people in the world, holidays have mainly been on British soil. That means Easter at Windsor Castle, Christmas at Sandringham in Norfolk, and summers spent at Balmoral, Scotland. Even Prince Charles stopped taking his annual ski holiday after he started speaking out about the perils of excessive flying and the impact on climate change.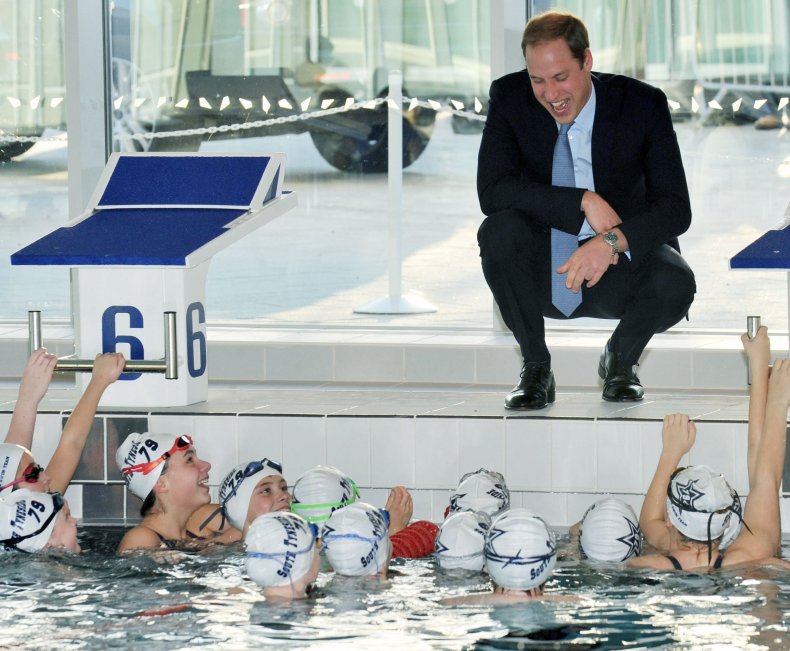 When the Queen was William's age, she had already been monarch for six years. Prince Charles, at 31, had quit his military career and was at the centre of what the Queen calls the 
royal 'firm.'
But William, now no longer serving as a Royal Air Force's Search and Rescue helicopter pilot, is still developing his role. He is, in effect, the -understudy's understudy.
Insiders says he is considering options other than becoming a full-time royal devoted to engagements that his birthright demands. He knows more than anyone that the passing of his grandmother will catapult him and his family into that role—but that day has not arrived.
William wants to preside over a more modern monarchy and this is his chance to shape it.
Losing his mother when he was just 15, and his determination afterwards to protect Prince Harry and now Kate and baby George, has contributed to William's independence of spirit. Already, he has forged his own royal court at his former childhood home, Kensington Palace, away from his father's Clarence House office.
This will be his base even when he becomes Prince of Wales. And he has handpicked his team of officials—a group of like-minded individuals, all in their 20s and 30s. There is a good rapport among them, a sense that this is the new Kennedy-style Camelot with a royal twist. This new team is led by his straight-talking Private Secretary, Miguel Head, a former Ministry of Defence media spokesman, and by William's Press Secretary Dr Ed Perkins, an ex-television journalist and officer in the Army Reserve.
His relationship with his grandmother is crucial. He knows that if he has an issue he can go straight to the very top. The way he handled the problem of guests at his wedding was a case in point.
William has spoken about it publicly. "There was very much a subdued moment when I was handed a list with 777 names on—not one person I knew or Catherine knew. I went to her and said, 'Listen, I've got this list, not one person I know—what do I do?' and she went, 'Get rid of it. Start from your friends and then we'll add those we need to in due course. It's your day.'"
The Queen appreciates that William has to find his own path. She is a traditionalist, a devout Christian. She is dutiful to her core, too. But in her own quiet way she has transformed the monarchy and she knows that William will transform it too. Prince Charles may be next in line, but the long-term future of the institution 
lies with her grandson William and great-grandson George.