Prince William Says Elon Musk and Jeff Bezos Should Save Earth, Not Go Into Space
Prince William has hit out at space tourism projects such as those run by Elon Musk and Jeff Bezos—calling on the billionaires to "repair this planet" instead.
The Duke of Cambridge took a rare step towards controversy when he said he had "absolutely no interest" in going to space and noted the carbon cost of space travel.
His comments to the BBC were published just a day after Star Trek star William Shatner, aged 90, became the oldest space traveler on Blue Origin's New Shepard rocket.
Jeff Bezos joined the actor on the drive from the crew headquarters to the launchpad in Van Horn.
Prince William told the BBC: "We need some of the world's greatest brains and minds fixed on trying to repair this planet, not trying to find the next place to go and live.
"I think that ultimately is what sold it for me—that really is quite crucial to be focusing on this [planet] rather than giving up and heading out into space to try and think of solutions for the future."
The prince said young people were experiencing climate anxiety and were fearful about what the future might look like.
In July, Bezos suggested pursuing space travel could generate solutions for climate change after his own trip in the sub-orbital rocket.
He told NBC: "We have to build a road to space so that our kids and their kids can build a future.
"We live on this beautiful planet. You can't imagine how thin the atmosphere is when you see it from space."
He added: "We need to take all heavy industry and all polluting industry and move it into space."
After returning to earth yesterday, Shatner said: "What you've given me is the most profound experience.
"I'm so filled with emotion about what just happened. It's just extraordinary. I hope I never recover from this. I hope that I can maintain what I feel now. I don't want to lose it."
Elon Musk's SpaceX is developing a reusable spaceship with hopes of taking human beings to Mars.
The duke spoke to the BBC to promote his Earthshot Prize, which has its first award ceremony this Sunday, October 17.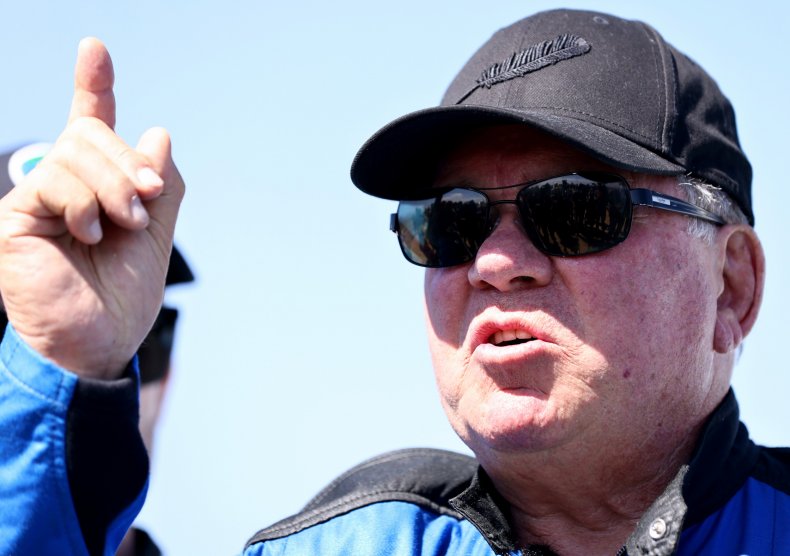 Five winners with ideas for how to save the planet will each be given £1 million ($1.37 million) to help them scale up their projects.
He added that his father, Prince Charles, had been ahead of the curve on fighting climate change but got criticized in the media for it.
He said: "It's been a hard road for him. My grandfather [Prince Philip] started off helping out with WWF a long time ago with its nature work and biodiversity.
"I think that my father has progressed that on and talked about climate change a lot more, very early on before anyone else thought it was a topic.
"So yes he's had a really rough ride on that and I think he's been proven to be well ahead of the curve."