How Prince William Embraced British Press as Prince Harry and Meghan Markle Rejected Them
Prince William invited journalists to a briefing on the royal plane even as Prince Harry and Meghan Markle were launching legal action against the media, according to a documentary.
The royal family didn't agree with the Duke and Duchess of Sussex's decision to sue The Mail on Sunday, The Sun and the publisher of The Daily Mirror and its sister titles in the fall of 2019, royal reporters said.
Prince William sought to improve relations with the press during a face-to-face meeting, which he told them to think of as a "group hug," Sky News royal correspondent Rhiannon Mills told a new BBC documentary.
Harry and Meghan launched their lawsuits during an October 2019 tour of southern Africa, where they also filmed an ITV documentary in which the duchess famously said she was not okay amid the pressure of media attention.
William and Kate Middleton went on a royal tour of Pakistan less than two weeks later, landing in Rawalpindi on October 14, shortly before Meghan and Harry's documentary interviews were due to be broadcast.
Mills told new BBC documentary The Princes and the Press: "We were on the plane to Pakistan and asked to go to the front of the plane and basically told by Prince William 'thank you for coming.'
"Really unexpected, and he said 'you should all take this as a group hug'."
She added: "What was fascinating though, as that tour went on we were seeing promo clips of Harry and Meghan's documentary be released that week.
"You could tell that it was upsetting the apple cart to put it lightly when it came to William and Kate's team, but also the couple as well."
Richard Palmer, royal correspondent at The Daily Express, told the BBC that Harry and Meghan didn't warn the wider family and staff ahead of a bombshell statement denouncing the media that he used to launch the lawsuits.
Palmer said: "It quickly became apparent that nobody else in the royal family or the people who worked for them had really been expecting that and they didn't agree with it. They thought he was crazy doing that."
However, the legal action was only one source of tension, after Prince Harry touched on the rift with his brother during the ITV documentary Harry & Meghan: An African Journey, filmed on that month's tour of southern Africa.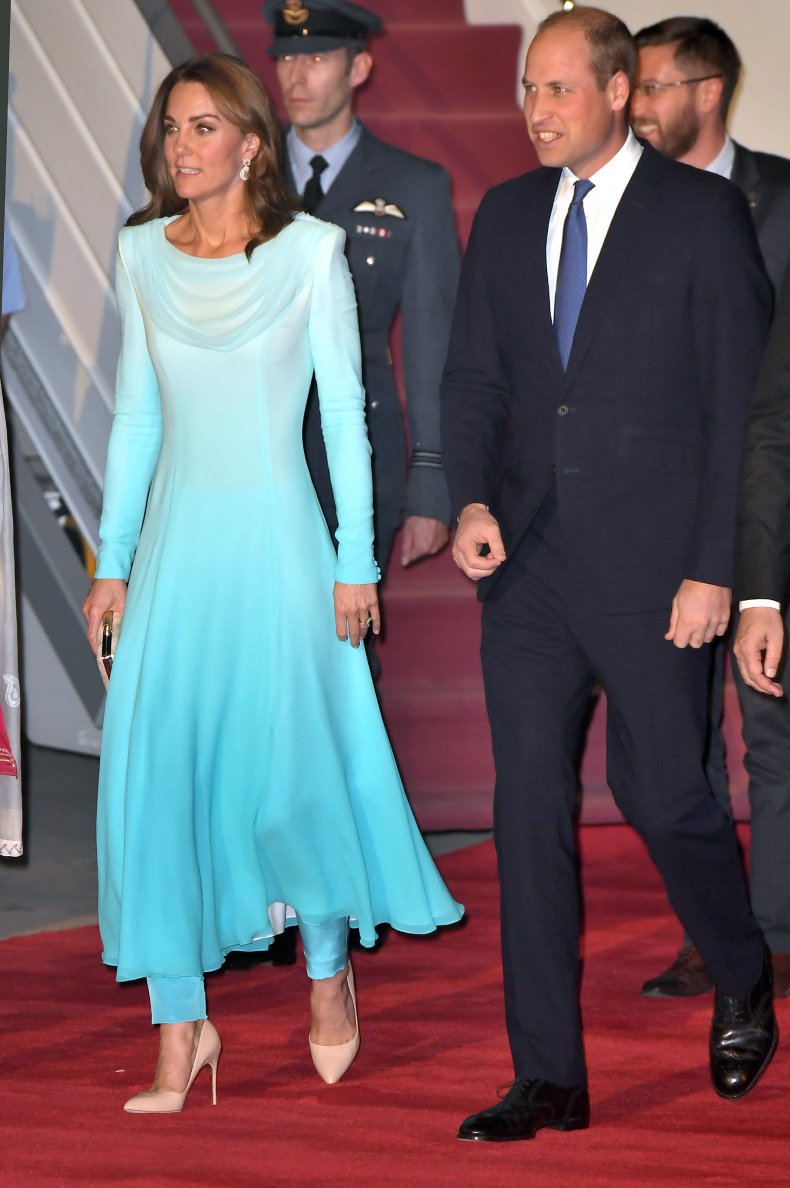 In the film, Harry said: "Part of this role and part of this job and this family being under the pressure that it's under ­inevitably, you know, stuff happens.
"But look, we're brothers. We'll always be brothers.
"You know, we don't see each other as much as we, as much as we used to because we're so busy.
"But, I love him dearly and, you know, the majority of the stuff is created out of nothing."
Jonny Dymond, the BBC's royal correspondent, told The Princes and the Press: "I heard he [William] was very unhappy. Very, very, very unhappy. I put that to the palace and their response was 'he is very worried about his brother'."
Engaging With the Media
Royal author Robert Jobson praised Prince William's engagement with the media during the tour of Pakistan.
He told the BBC: "Pakistan seemed to me to be the pinnacle of professionalism in terms of handling a royal tour."
He added: "He was discussing all sorts of issues, why were we here why were we going to Pakistan the importance of security, all of these things, all off the record. I saw him really mature in that respect."