Prince William has shared a heartfelt tribute message to a wildlife ranger who was killed in South Africa last week as he highlighted the important environmental work and challenges that rangers face in the course of their duties.
The tribute follows a tweet sent by the prince on July 27 when he first learned of the death of Anton Mzimba, reading: "I'm deeply saddened to learn of the killing of Anton Mzimba who I spoke to in November. Committed and brave, rangers like Anton are central to the conservation of Africa's fantastic wildlife. Those responsible must swiftly be brought to justice. My thoughts are with his family. W."
William is the royal patron of the Tusk African wildlife conservation charity and has spoken publicly on a number of occasions about his love of Africa and passion for protecting its wildlife.
On Friday the official Twitter account for the Duke and Duchess of Cambridge posted a seven-message thread in tribute to Mzimba and the effort of wildlife rangers.
The thread ended with a post written by William which read:
"The devastating news about Anton, who exemplified courage and commitment, illustrates the threat rangers face every day. And it reminds us of the human cost as Anton's family mourn the loss of a husband and a father.
"A ranger's job is crucial, but can be dangerous as they are regularly confronted by organised crime.
"Last Sunday marked World Ranger Day. While we remember Anton, it is vital that we provide the right support, generated through organisations like Tusk or our work with United for Wildlife, so that incidents like this don't happen again."
William signed the message with the initial "W" denoting that the tribute came from him personally.
Within the thread of posts uploaded to Twitter the royal account noted that "more than 1,000 rangers have been killed in the last ten years" while protecting and preserving Africa's endangered wildlife, also stating the belief that Mzimba was "potentially assassinated."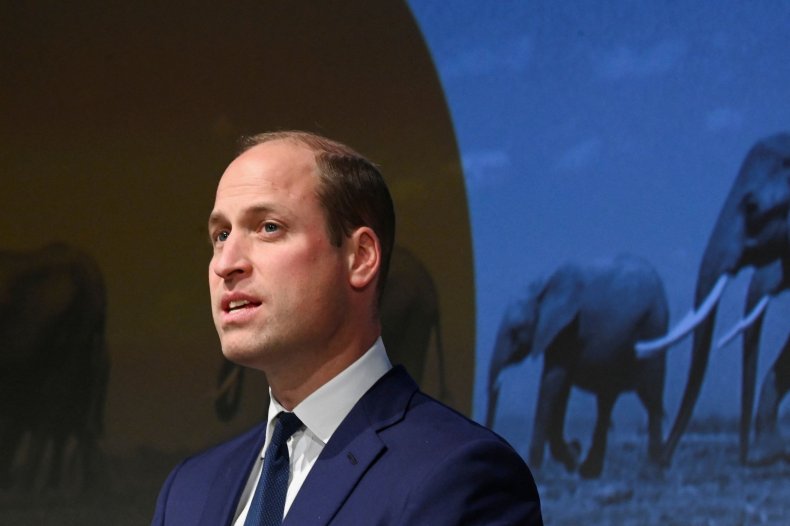 The messages are linked to the launch of Tusk's Wildlife Ranger Challenge 2022 which took place on the day Mzimba's death was announced.
The challenge is a fundraising initiative which will see over 100 ranger teams take part in a 21km half-marathon accompanied by a series of mental and physical trials.
William's passion for Africa and its wildlife has been displayed throughout the years since he was taken with brother Harry to the continent by his father to provide some respite following the death of the princes' mother in 1997.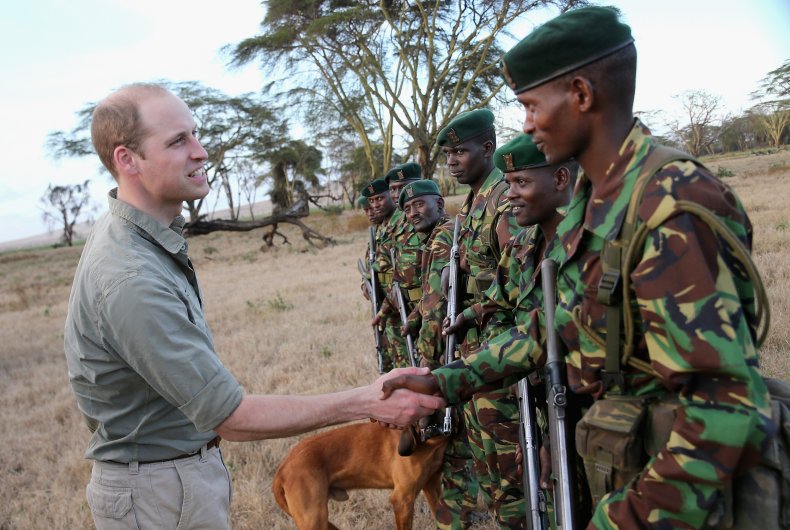 Harry recently spoke of the importance of his visits to Africa, as well as the effect on the continents wildlife and environment caused by climate change during his keynote speech at the United Nations while marking Nelson Mandela International Day.
"Since I first visited Africa at 13 years old, I've always found hope on the continent. In fact, for most of my life, it has been my lifeline, a place where I have found peace and healing time and time again," he said.
"It's where I've felt closest to my mother and sought solace after she died, and where I knew I had found a soulmate in my wife," Harry said. "And it's why so much of my work is based there. Because, despite continued hardship, there are people across Africa who embody Mandela's spirit and ideals—building on the progress he helped make possible."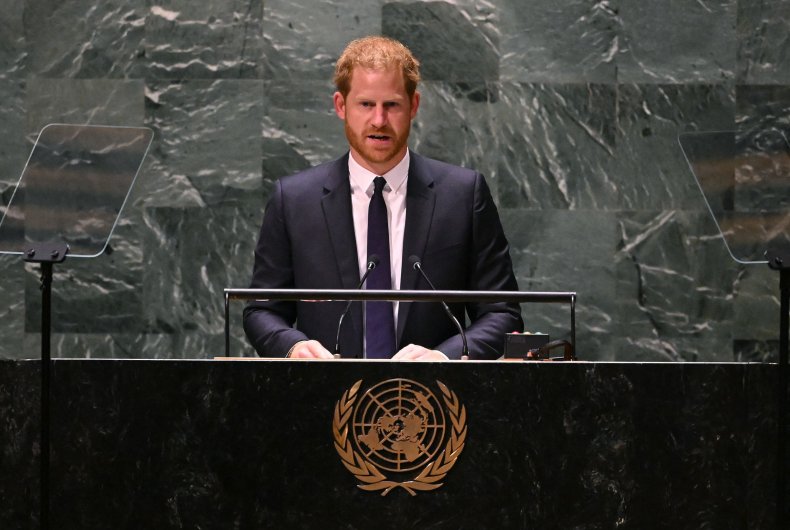 Last year, William found himself facing criticism for comments made during a Tusk Conservation Awards ceremony when, as part of his speech as patron, he appeared too intimate that the loss of wildlife habitats in Africa were in part contributed to by overpopulation.
"The increasing pressure on Africa's wildlife and wild spaces, as a result of human population, presents a huge challenge for conservationists, as it is the world over," William said. "But it is imperative that the natural world is protected not only for its contribution to our economies, jobs and livelihoods, but for the health, well-being and future of humanity. We owe it to our children and future generations to act now."
Though he did not explicitly reference overpopulation, many users on social media drew this conclusion reprimanding William's comments as being racially insensitive.
Survival International, an organization advocating for tribal people around the world, posted to Twitter: "Prince William says mounting pressure on Africa's 'wild spaces as a result of human population' is a 'huge challenge for conservationists'. Staggered by the racism & hypocrisy?"
Despite this position being taken by some, William has continued to work with Tusk along with other wildlife organizations with environmental conservation being one of his main charitable causes furthered through his founding of the Earthshot prize which will be held in Boston later this year.