Why Prince William Wants a Judge to 'Establish the Truth' Behind Princess Diana Affair Interview
Prince William has backed a judge-led inquiry into Princess Diana's tell-all 1995 interview in which she spoke publicly about Prince Charles' affair.
The Duke of Cambridge indicated he wants an investigation into whether BBC journalist Martin Bashir spun a web of lies to coax his mother into the landmark TV broadcast.
At the time, the princess was separated from her husband but not yet divorced and still within the institution of the royal family.
However, her brother Charles Spencer claims Bashir whipped up her paranoia by claiming palace aides were plotting against her and the prince was in love with nanny Tiggy Legge-Bourke.
The BBC has announced former U.K. Supreme Court judge Lord John Dyson will lead an investigation into how Bashir secured the scoop, described as the "interview of the decade" within the BBC.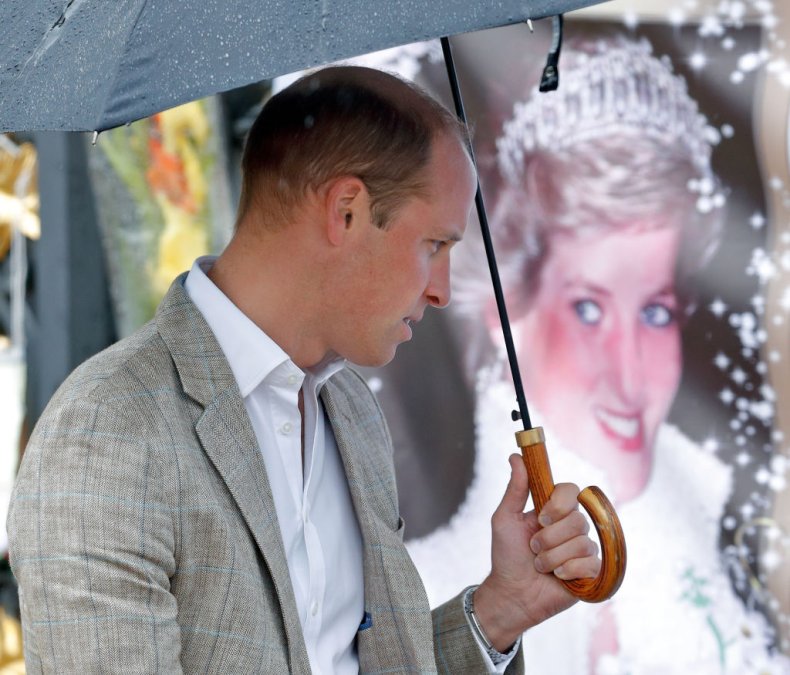 Prince William said in a statement: "The independent investigation is a step in the right direction.
"It should help establish the truth behind the actions that led to the Panorama interview and subsequent decisions taken by those in the BBC at the time."
The inquiry comes at a time when viewers of The Crown Season Four have had Prince Charles' affair with Camila brought to life as Emma Corrin portrayed her bulimia, anger and loneliness.
They will likely see Diana's interview with Bashir play out during Season Five when it airs in 2022, with Elizabeth Debicki cast as Diana.
During her extraordinary account, she famously said: "Well, there were three of us in this marriage so it was a bit crowded."
She also admitted being unfaithful having fallen in love with Captain James Hewitt, an affair that was depicted in The Crown and in real life first revealed in biography Princess in Love, by Anna Pasternak.
Diana told Bashir: "Well, there was a lot of fantasy in that book, and it was very distressing for me that a friend of mine, who I had trusted, made money out of me. I really minded about that.
"And he'd rung me up 10 days before it arrived in the bookshops to tell me that there was nothing to worry about, and I believed him, stupidly.
"And then when it did arrive the first thing I did was rush down to talk to my children.
"And William produced a box of chocolates and said, 'Mummy, I think you've been hurt. These are to make you smile again'."
Asked if she'd been unfaithful, she replied: "Yes, I adored him. Yes, I was in love with him. But I was very let down."
Earl Spencer claims Bashir supplied forged financial records to make it look like Diana had been betrayed by royal aides as part of his strategy for securing the interview.
He also supplied a fax from Bashir claiming nanny Legge-Bourke was poised to publicly suggest Princess Diana had been bombarding her with nuisance messages.
Tim Davie, BBC director-general, said in a statement: "The BBC is determined to get to the truth about these events and that is why we have commissioned an independent investigation."
Lord Dyson said: "This is an important investigation which I will start straight away. I will ensure it is both thorough and fair."