Prince William and Kate Middleton Criticized for U.K. Tour Amid COVID Restrictions
Prince William and Kate Middleton saw their royal train tour of Britain hit by controversy yesterday over claims they undermined COVID travel restrictions.
The Duke and Duchess of Cambridge have this week been visiting towns and cities across the U.K. to thank frontline workers who risked their lives during the pandemic.
However, as they visited Scotland yesterday questions began to mount about whether they were allowed to cross the border under coronavirus rules.
And today the criticism grew sharper still as the royal train pulled into Cardiff, in Wales, where a minister in the Welsh government suggested ordinary people might see the visit as an excuse to flout the restrictions.
Vaughan Gething, the Welsh Health Minister, told BBC Radio 4: "I'd rather that no-one was having unnecessary visits, and people always have divisive views about the monarchy.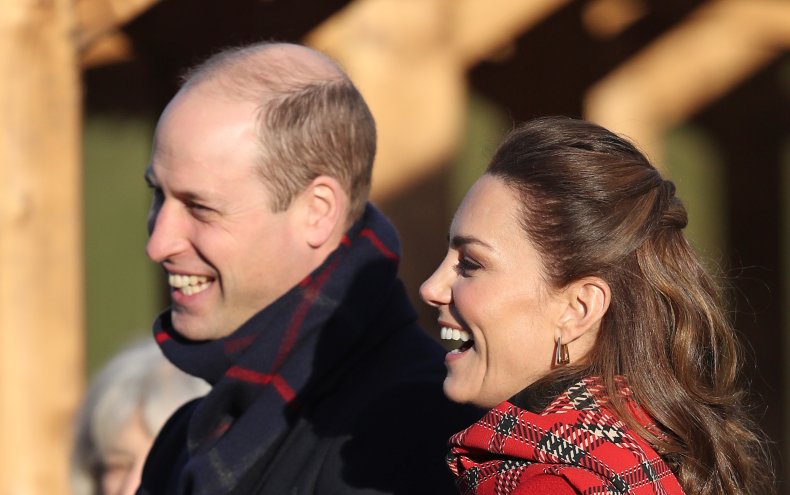 "But their visit isn't an excuse for people to say that they are confused about what they are being asked to do."
Asked whether the visit should go ahead, Mr Gething said: "I'm not particularly bothered or interested because I don't think that is going to be an excuse for people to say, 'I should go and behave in a different way and I should act as if the harm that is being seen in front of us in every part of our healthcare system is not taking place.'"
A palace source told Newsweek: "Travelling across the border is permitted for work purposes.
"The duke and duchess have visited both Scotland and Wales to thank frontline workers and meet people.
"The whole visit has been meeting people and thanking them for their work throughout the pandemic and the visits were planned in consultation with the U.K., Scottish and Welsh governments."
William and Kate arrived at Cardiff Castle this morning where they visited a Toast Your Own Marshmallow stall before meeting students from Welsh universities.
And yesterday they visited the Scottish Ambulance Service in Newbridge, Edinburgh, which has 5,000 staff working to save lives.
Brits have a tier system, with some areas of the country facing tougher restrictions than others based on how many cases they have.
Edinburgh is in Scotland's tier 3, the second toughest, where non-essential travel in and out of the city is banned.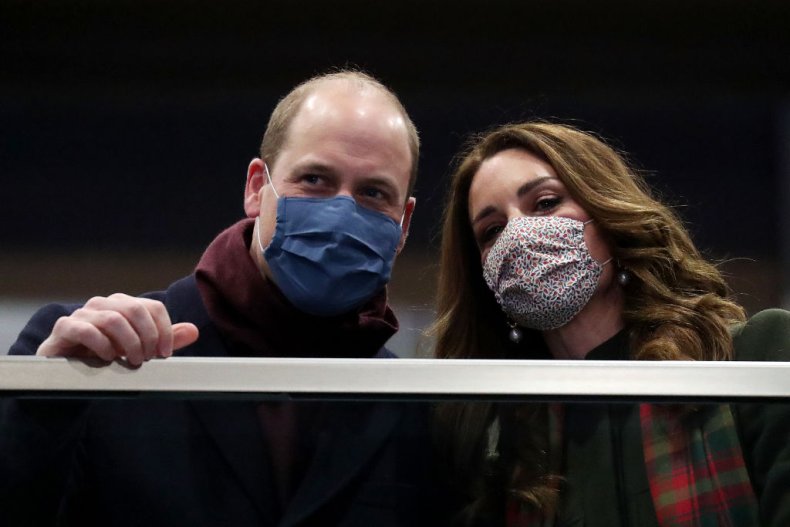 Scotland also does not allow cross border travel with other countries within the U.K.
However, the Scottish Government website describes an exemption on both sets of rules which permits: "Travel for work or an activity associated with seeking employment, or to provide voluntary or charitable services, but only where that cannot be done from your home."
The clause did not appear to convince everyone that William and Kate's trip was a good idea.
Professor Devi Sridhar, of Edinburgh University, advises the Scottish Government on coronavirus and tweeted her dismay at the royal arrival.
She wrote: "Some things I will never understand about Britain. Aren't we all in a pandemic & living under travel restrictions?"
Dr. Katrina Farrell, a haemotologist at NHS Forth Valley, tweeted: "I absolutely do not understand why the #RoyalTrainTour is being allowed in Edinburgh. Edinburgh is in tier 3.
"No non essential travel into or out of region. Would @scotgov or @policescotland care to comment?"
The debate became serious enough that Scottish First Minister Nicola Sturgeon commented yesterday, though without stating whether she considered the visit a breach of the rules.
Quoted by Herald Scotland, she said: "The Royal visit is a matter for the Royal household and the arrangements around it, and any questions about those arrangements, should be directed to the Royal household.
"The Scottish Government was advised about the intention to visit, and we made sure that the Royal Household were aware, as you would expect, of the restrictions in place in Scotland so that could inform both the decision and the planning of the visit.
"Any more questions on that should be directed to the Royal household."
Explaining the purpose of the tour earlier this week, a spokesperson for Kensington Palace told Newsweek: "The Duke and Duchess are very much looking forward to shining a spotlight on the incredible work that has been done across the country throughout this difficult year and to sharing their gratitude on behalf of the nation for all those supporting their local communities ahead of the Christmas holidays."