Prince William and Kate Middleton Are Hiring, Looking For 'Superb,' 'Pro-active' Worker
Prince William and Catherine, Duchess of Cambridge, are searching for a new member of staff. The royal couple are hiring a diary coordinator to organize their household's busy schedule.
As Vogue Australia pointed out, the role is basically a personal assistant. U.S. royal fans looking to go professional will have to move abroad for the job, which is based at Kensington Palace in London.
The Cambridges are looking for a "team player" with "excellent communication skills" and a "pro-active and flexible approach" to work. They need a computer whizz with "superb attention to detail."
The successful applicant will have to maintain the household's diary—keeping records of engagements and other events and letting people know when anything changes. Having the Cambridge's schedule at your fingertips might sound like a dream job for particularly organized fans of the royal couple.
But you may have to keep details of the diary under wraps. The job advert says the importance of confidentiality and discretion will be "paramount" for the future employee.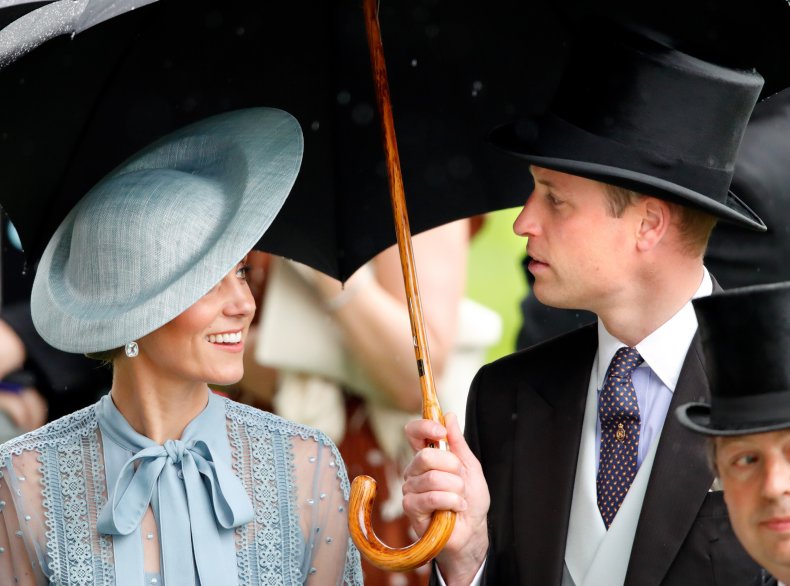 Competition for the post will likely be tough. Prince Harry and Meghan, Duchess of Sussex, for example, recently hired an ex-Hillary Clinton staffer to helm their PR team. Sara Latham was senior adviser for the former secretary of state's 2016 campaign.
Meanwhile the Royal Household—the offices that cater to Queen Elizabeth II—is currently looking for project supervisors, a maintenance technician, a demi chef de partie and even a liveried helper.
The household recently advertised for a communications officer, a personal assistant and a building surveyor.
Users of workplace rating site, Glassdoor, give the Royal Household mixed reviews. As of Wednesday, 10 a.m. ET, the employer has a pretty mediocre 3.5 rating based on 13 reviews from people who claim to be current or former employees. The household employs hundreds of staff, so this would be a tiny sample.
Some reviewers complained of long hours in a stressful workplace. But others praised the novelty of working for the royals and commended fellow members of staff.
In April, former royal butler Grant Harrold told Town and Country magazine his job came with some exciting perks. "One of the best things about working for the royal family is when you are recognized for your hard work," he said. "The family would show this by inviting staff to Christmas parties, tea parties, and balls. A fond memory of mine is getting to dance with the Queen at the Gillies Ball in the Balmoral ballroom. It was a very proud moment for a Scotsman!"
Prince William and Kate Middleton Are Hiring, Looking For 'Superb,' 'Pro-active' Worker | Culture