Prince William and Kate Middleton Actors for Lifetime Movie Look Nothing Like the Real Royals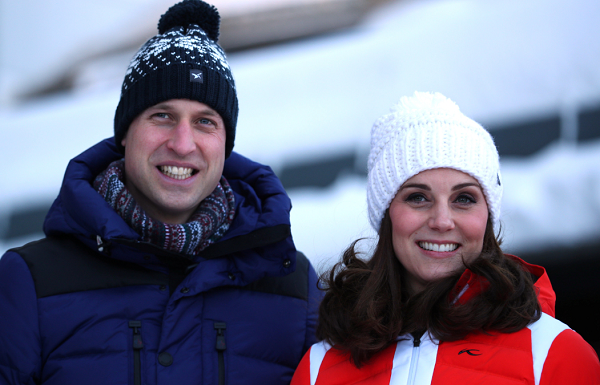 While the U.K. prepares for the royal wedding of Prince Harry and Meghan Markle on May 19, the U.S. is gearing up for Lifetime's made-for-TV movie about the couple's storybook romance. The network announced the project, Harry & Meghan: A Royal Romance, in January, and it's slated to premiere sometime in the spring.
On Thursday, Lifetime announced the film's cast, including who will play Prince William and Kate Middleton, Harry's brother and sister-in-law. The only problem: The actors hired as the Duke and Duchess of Cambridge don't look like the duke and duchess of Cambridge.
Australian actor Burgess Abernethy was cast as William, alongside Canadian Laura Mitchell as Middleton. Child actors Preston Karwat and Brielle Weintraub will play the respective roles of Prince Charles and Princess Charlotte, William and Kate's children.
Karwat and Weintraub resemble Charles and Charlotte, but the on-screen Wills and Kate are lacking, let's say, an element of regality. Granted, Mitchell has long, brunette locks and squinty dark brown eyes similar to Middleton's, but that's about as far as comparisons go. Abernethy, meanwhile, is tall and slender like William—but unlike the prince, who recently shaved his already balding head, the actor playing him has a full head of blond hair.
Rounding out the cast are Parisa Fitz-Henley, who will star as Markle; Murray Fraser as Harry; Bonnie Soper as Princess Diana; and Maggie Sullivan, who will play Queen Elizabeth II.
Harry & Meghan: A Royal Romance, which is currently shooting in Vancouver, will depict Harry and Markle's first encounter and follow the lovebirds through to their fall engagement, which was announced in November.
It's unclear how much a part William and Kate play in the movie, but the future king of England and his family shouldn't feel bad if they don't get much screen time. The duke and duchess were the subjects of their own Lifetime royal wedding cash-in movie, William and Kate, when they were married, in 2011. And the casting for that one wasn't much better.