Prince William and Kate Middleton are hiring a new senior communications officer to help manage their relations with the media.
The Duke and Duchess of Cambridge want candidates with the "ability to handle sensitive information with tact and discretion at all times," the job ad states.
The successful candidate will work 37.5 hours a week and "lead on communications plans for Their Royal Highnesses' engagements and support on the delivery and communication of projects."
The listing adds that "the role will also involve responding to media enquiries on matters related to The Duke and Duchess and their family."
Posted on the Royal Household website, it reads: "This is an exciting opportunity to join the Communications Team."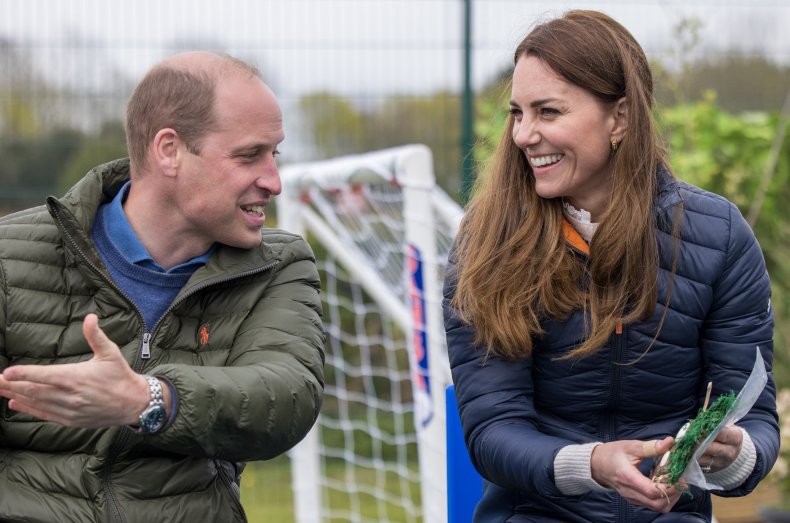 It comes amid an apparently ongoing rift with Prince Harry and Meghan Markle, most recently following their bombshell interview with Oprah Winfrey.
Meghan accused Kate of making her cry at a bridesmaid's dress fitting days before her wedding, saying her soon-to-be sister-in-law apologized with flowers.
The Duke and Duchess of Sussex also accused an unnamed royal of commenting on how dark their unborn baby's skin would be.
The rift between the brothers reportedly dates back to before the interview and there may be new details still to come out.
Historian Robert Lacey has a new edition of his biography Battle of Brothers due for release over the summer, which may shed new light on the feud.
A list of essential criteria for the job ad reads: "Strong written communication skills across a variety of mediums—from press releases to social media content.
"Ability to think creatively, coming up with new and innovative ways to communicate activity.
"Good awareness of the media landscape and experience of news handling.
"Good project management skills, attention to detail as well as strong organisational skills and the ability to work proactively and flexibly.
"Excellent interpersonal skills and the ability to build strong relationships with internal and external stakeholders.
"Ability to handle sensitive information with tact and discretion at all times."
Prince William and Kate on Tuesday visited a family-run farm near Darlington, in northeast England, where the duchess was photographed petting sheep.
A spokesperson for the couple said: "Their Royal Highnesses then joined a discussion with local farmers who are supported by The National Farmers Union about their experiences of the last year, including the mental health impact of COVID-19 for farmers and the challenges of balancing home-schooling with farm work.
"Ahead of the COP26 Climate Change Conference in Glasgow later this year, the group also spoke about the work that is being carried out across the industry to improve environmental impact and help deliver the UK's commitment to 'net zero' carbon emissions."
Afterwards they visited the Cheesy Waffles Project, which supports children, young people and adults with additional needs aged between 7 and 35 in County Durham.
Thier Royal Wedding Charitable Gift Fund gave money to the project in 2011 and the visit came as they approach their 10-year wedding anniversary Thursday.