Prince William and Kate Middleton's YouTube channel is a "brilliant" move that will ensure the press "leave them in peace," experts say.
The Duke and Duchess of Cambridge were already on Twitter and Instagram but have now expanded their social media profile to cover YouTube as well.
They appear to be off to a flying start with more than 3.2 million views on the post they used for the launch—a short video showing a seemingly off-the-cuff exchange between the couple.
In the footage, Prince William says: "By the way, be careful what you say now because these guys, they're filming everything."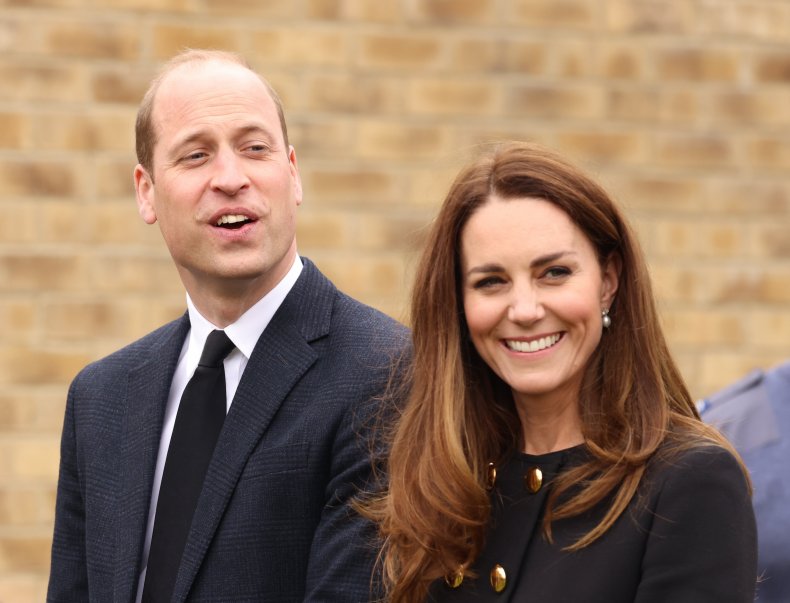 Angela Levin, author of Harry: A Biography of a Prince, told The Royal Beat last week the move was an attempt to control the relationship between them and the media.
She told the True Royalty TV chat show: "I think it's brilliant because, as we know, Prince William hated the press, based on how he believed they treated his mother.
"I think Catherine has helped him over that by learning how to take photographs herself, putting the children out there clapping for the nurses and front-liners.
"So, she gives them a bit in the hope that they then leave them in peace. And because they're so charming and so natural, then people don't want to hide behind a bush and take [photos] because the public wouldn't like that."
The YouTube account comes as the Duke and Duchess of Cambridge face a new challenge promoting their work against the backdrop of Prince Harry and Meghan Markle's own high-profile media appearances in America.
The latter were co-chairs of the Vax Live concert for key workers at SoFi Stadium, in Los Angeles, which was held on May 2 and broadcast on May 8.
The Duke and Duchess of Sussex also have their Archewell Audio podcast and TV production company with a Netflix deal.
William and Kate's channel was launched last week but appears to have been longer in planning as YouTube's "about" section suggests it was set up in October.
They already have 493,000 subscribers but it will take some time to catch up with the Royal Family's own official YouTube account.
Queen Elizabeth II's account has 855,000 subscribers and has racked up 194,083,775 views across all its videos since 2007.
Levin's comments were echoed by Daily Mirror royal correspondent Russell Myers who said a recent family video uploaded on Twitter played the same role for the couple as the new YouTube channel aims to.
The footage, posted on their 10th wedding anniversary on April 29, shows how the Cambridge family have spent lockdown, with trips to the beach near Anmer Hall, their Norfolk home.
Myers said: "It's perfectly edited. It's maybe an interpretation of their life that they're willing to give over but at the end of the day it's PR and that's why it's a genius move by them.
"They are thanking their supporters for over 10 years of their marriage, which is why they released it.
"But it is saying we will give you a little bit—but leave us alone for the rest of it."