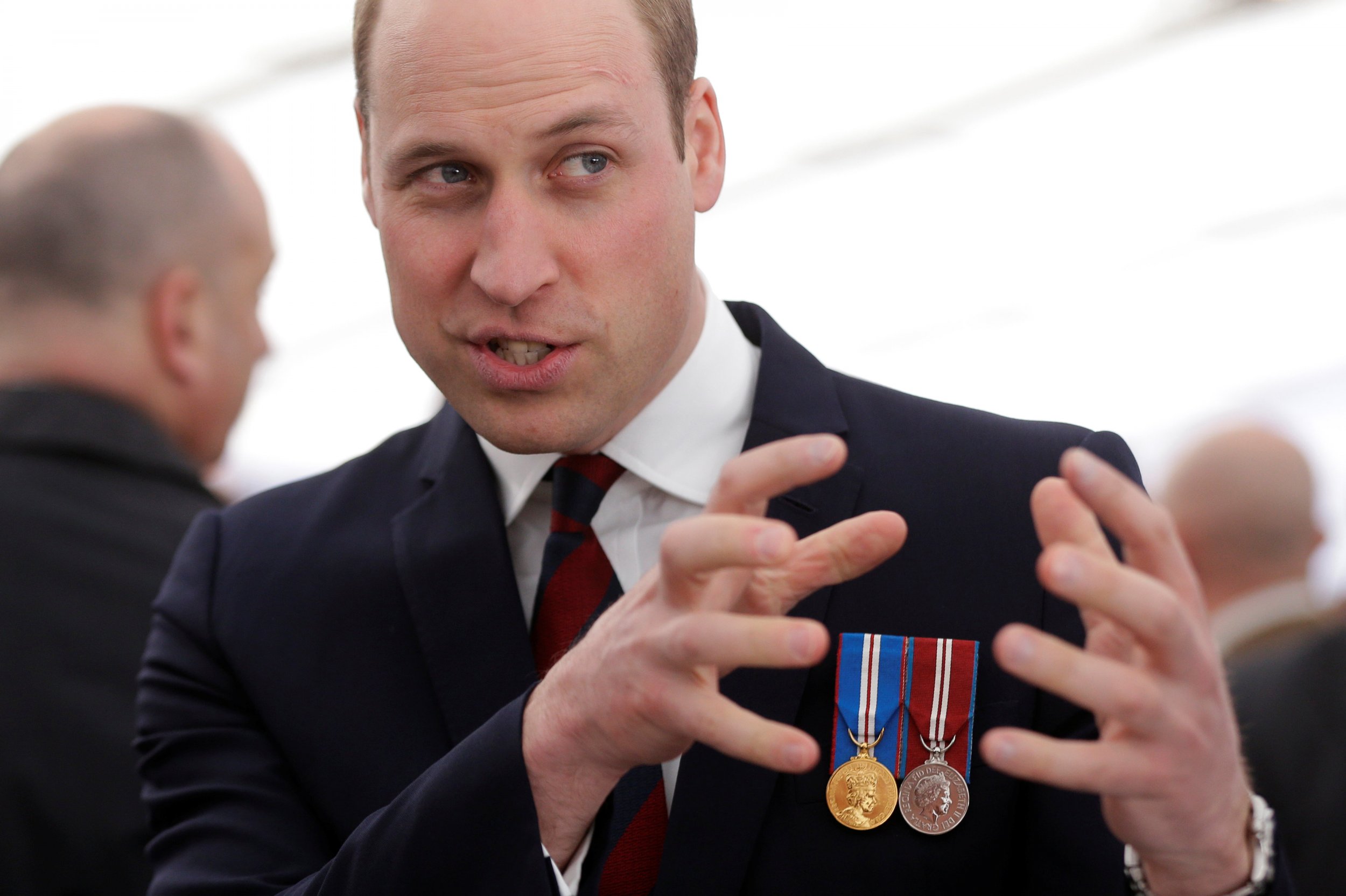 A skiing trip to the freezing snow of the Swiss Alps has landed Prince William in hot water, giving the British tabloid press an opportunity to criticize him as "work-shy" and speculate about the downfall of the royal family.
Here's what prompted the PR mess: William, second in line to the British throne, went to relax with friends in the luxury resort of Verbier. He was photographed enjoying a lunch complete with beer, wine and Jagerbombs, and reportedly went on to further merriment at dinner and a nightclub. A video emerged of the future king getting down to some classic '90s tracks. All the while, he and his friends were accompanied by Australian model Sophie Taylor.
The Duke of Cambridge's wife, Kate Middleton, The Sun eagerly pointed out, was at home with their two children, Prince George and Princess Charlotte.
But the real problem for the 34-year-old William was that while he was living it up in Switzerland, much of the rest of the royal family was attending a celebration at Westminster Abbey for Commonwealth Day.
To those outraged by his absence, it didn't matter that a royal spokesman stressed that there was never any plan for either William or Kate to attend. The story that broke Tuesday was again front-page news on many of the tabloids Wednesday, with the focus intensifying on just how committed William has been to his royal duties.
"Throne Idle," led the front page of The Sun.
Many of the stories led with the claim that William had undertaken 13 days of royal duties in 2017, far fewer than the 24 performed by the queen and four less even than his brother, Prince Harry. Last year, the Queen undertook 332, compared to 188 for Prince William.
In the Daily Mail, the most popular United Kingdom newspaper in both print and online, an opinion piece questioned whether Prince William's attitude could turn the British public fatally against the royal family.
"Both Princes seem to believe they can be royals on their own terms, enjoying all the privileges and benefits, and picking and choosing such duties as meet their fancy," wrote Stephen Glover. "This is a potentially fatal attitude which, unless addressed, could lead to the public eventually turning against the monarchy."
"Fatal" may be overstated, but there is some reason for concern. In the wake of similar "work-shy" reports concerning Prince William in 2016, there was a 10 percent drop from four years earlier in Britons who were satisfied with the way Prince William was doing his job, as indicated by an Ipsos Mori poll.