Prince William to Meet German Chancellor Angela Merkel for First Time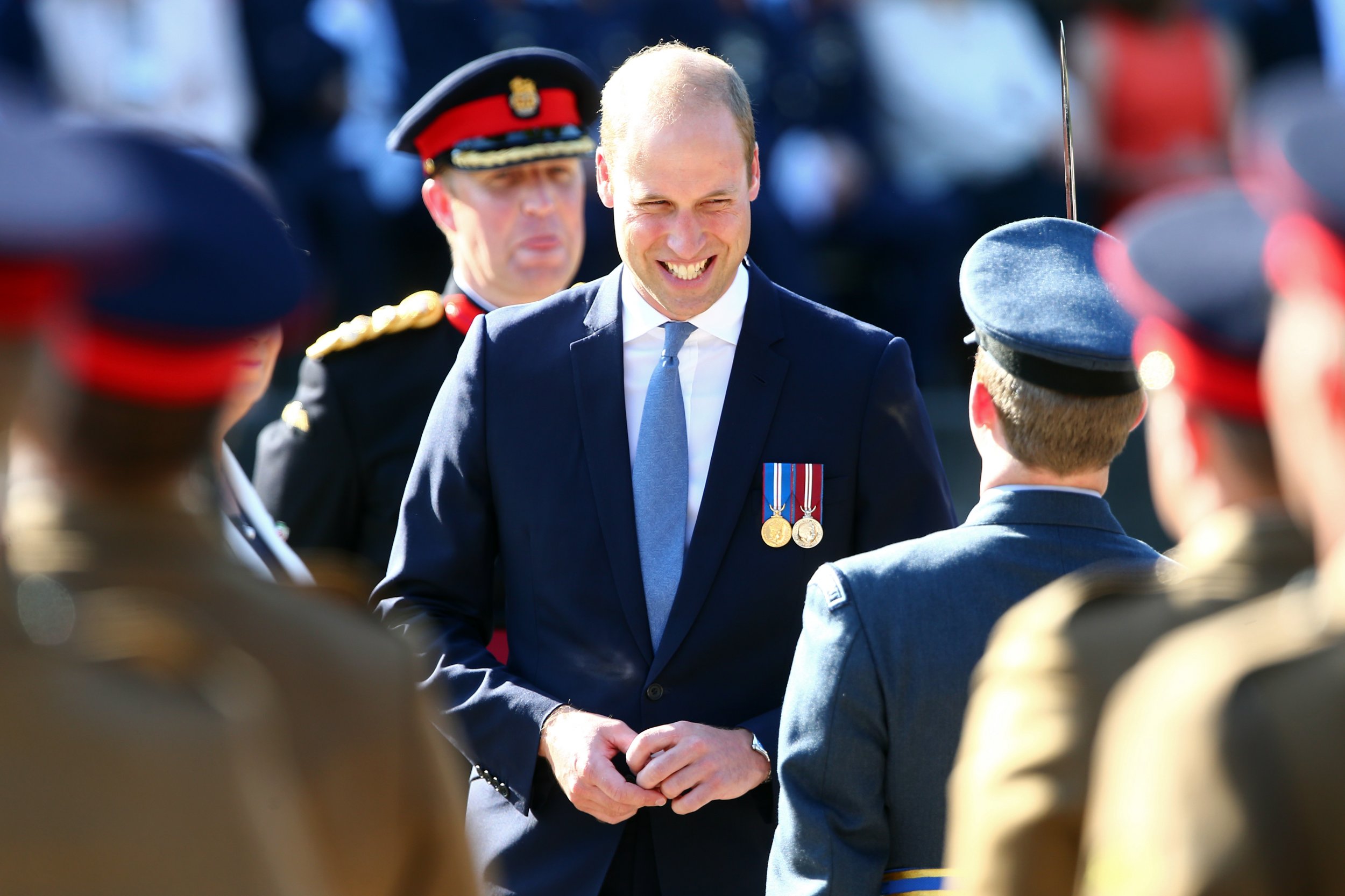 Prince William, the Duke of Cambridge, will meet the German Chancellor Angela Merkel for the first time at a gala in Dusseldorf on Tuesday evening. The gala marks the 70th anniversary of the creation of the state of North Rhine-Westphalia post World War II, on August 23 1946 by the British military government's "Operation Marriage."
Since then, Britain and North Rhine-Westphalia have enjoyed close ties. British troops still reside in the region, but by the end of this year just 3,600 will remain there as part of a policy to return all U.K. military personnel by 2020. At present, about 27,000 British citizens and 1,400 British businesses, including BP and Vodafone, have established themselves there.
Prince William is expected to make a speech at the gala celebrating the historical landmark, which united the largely Catholic regions of North Rhine with the Protestant Westphalia into the state of North Rhine-Westphalia.
Prior to the gala celebrations, the 34-year-old royal watched a British Forces Germany (BFG) military parade. He also witnessed the 20th Armoured Brigade receive the Fahnenband—a silk ribbon, which represents the federal state's highest military honor. It is inscribed with the words: "In the service of peace and freedom." The prince then greeted servicemen and women at the NRW Forum museum in Dusseldorf.
The trip to Dusseldorf is Prince William's second official visit to Germany. In 2006, he attended the FIFA World Cup there.