How Prince William Paid Tribute to Princess Diana's Memory at Christmas
Prince William made three secret visits before Christmas to a homelessness charity he was first introduced to by his mother Princess Diana.
The Duke of Cambridge prepared and served food to vulnerable people at The Passage's Resource Center in Westminster, less than a mile from the grandeur of Buckingham Palace.
He also visited the charity's centers in Pimlico and Bethnal Green, passing out meals to the charity's clients with complex needs against the backdrop of the coronavirus pandemic.
Sharing news of William's visit, The Passage posted on Twitter: "Because we thought you might need a good news story!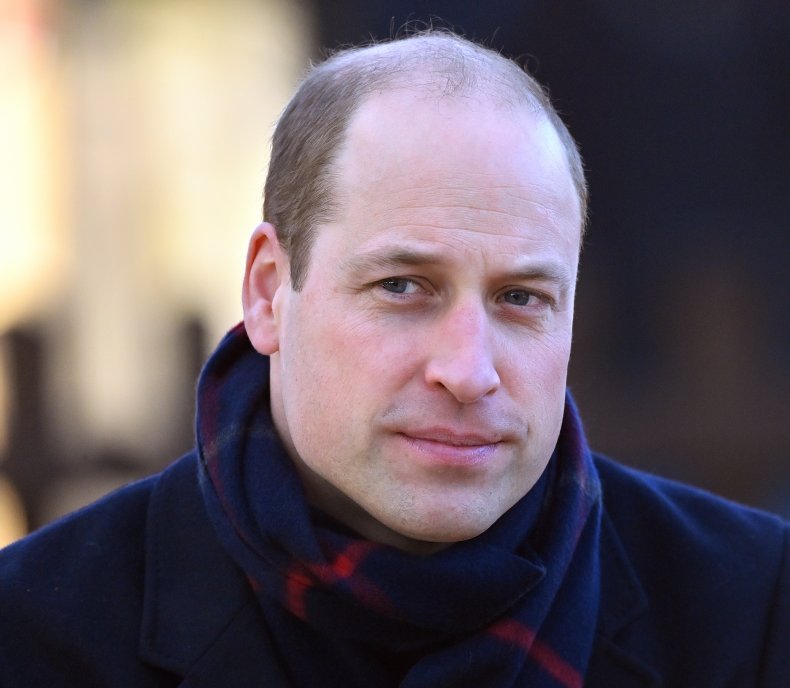 "If we've learnt anything from previous lockdowns, it's the willingness and determination of so many to do what they can to help.
"We would like to thank staff and volunteers for their work at this time."
The charity has a special place in William's heart after Princess Diana took him there in 1993 when he was 11 years old.
Pictures still exist of the prince and his mother's signatures in the visitors' book, on December 14th that year.
Prince William was made a patron of the charity in 2019, when Kensington Palace shared a photograph of him and Prince Harry with their mother during the visit.
William described the impression it had on him during a speech for the charity in 2016.
He said: "The visits I made as a child to this place left a deep and lasting impression upon me—about how important it is to ensure that everyone in our society, especially the poorest, are treated with respect, dignity and kindness, and are given the opportunities to fulfill their potential in life."
Princess Diana's visit with her sons was controversial at the time because it was seen as a departure from the traditional approach to royal duty, Hello! magazine reported.
However, William and Harry continued to visit homeless shelters with their mother afterward and it remains a regular feature of their royal work.
The Passage has served 70,000 meals during the coronavirus pandemic as lockdowns have added pressures beyond the immediate health crisis.
Quoted in the Daily Mail, Mick Clarke, chief executive of The Passage, said: "This year, more than ever, our army of volunteers have enabled The Passage to keep our vital services running throughout both lockdowns and the time in-between.
"From our emergency food hub to fundraising, outreach to essential office support, our Home for Good program to our residential projects, we are extremely fortunate to have such a versatile and committed group of supporters."