Prince William Praises New COVID Vaccine: 'I'm So Thrilled That You've Cracked It'
Prince William congratulated Oxford scientists on producing a COVID vaccine which is up to 90 percent effective—saying "I'm so thrilled that you've cracked it."
The Duke of Cambridge had a video call with researchers behind the University of Oxford and AstraZeneca trials after their success was announced today.
And he told them how the hard work that went into the research was visible on their faces when he met them in person during a visit in June.
The prince this morning spoke to Professor Andy Pollard, who led the study, Sarah Gilbert, professor of vaccinology, and vice chancellor Professor Louise Richardson.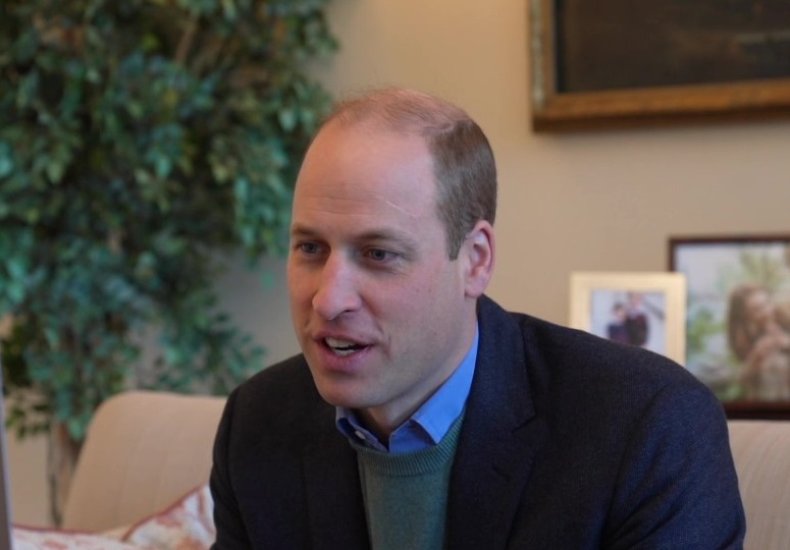 William said: "Well done, I'm so pleased for all of you, I really am.
"I saw it in everyone's faces back in June how much time and effort was going into this, and I could see that there was a lot of pressure on everyone, so I'm so thrilled that you've cracked it—so really well done."
The Oxford vaccine is slightly less effective than the Pfizer and Moderna ones which were shown to be 95 percent and 94.5 percent.
Officially titled AZD1222, it achieved a 90 percent effectiveness when a half dose was given a month before a full dose.
Quoted on Sky News, Professor Pollard said: "We have a vaccine for the world. It's a really exciting day."
He added: "We think that by giving a smaller first dose we are setting up the immune response better to respond.
"We will dig in more to that. We have started work this morning."
It came as Kate Middleton announced she was preparing to release the results of a landmark survey on pre-school children.
In a video on the Kensington Palace Twitter feed, she said: "Earlier this year we asked you five big questions about raising our under-fives.
"We wanted to hear what you think about the importance of the earliest years of our children's lives.
"More than half a million of you answered that call, so we've taken your input and combined it with even more public research to produce the UK's biggest ever study on the early years.
"This year has been a hugely challenging time for us all and there hasn't been a more important time to talk about families."