Prince William may have harmed Prince George's "psyche" by taking him on a grouse shoot aged just seven, animal rights charity PETA claims.
The Duke of Cambridge took his oldest son along to witness a hunt near Balmoral, Queen Elizabeth II's Scottish estate, the Daily Mail reported.
There is no suggestion the young prince, third in line to the throne, took part in the shooting.
However, the move triggered an angry response with PETA suggesting it "may give George nightmares."
The charity posted on Twitter: "To help him grow into a responsible, compassionate leader, his parents must teach him respect for all living beings."
PETA director Mimi Bekhechi told the Daily Mail: "Very few people these days view shooting for 'sport' as anything other than a violent perversion that hurts and kills beautiful birds who are minding their own business.
"For a child to be compelled to witness such casual killing—and by a parent he looks up to, no less—is potentially as harmful to his or her psyche as it is to the bird's very life.
"It can desensitize children to the suffering of animals—which is cause for concern, given the well-established link between cruelty to animals in childhood and antisocial behavior in adulthood—and could give George nightmares."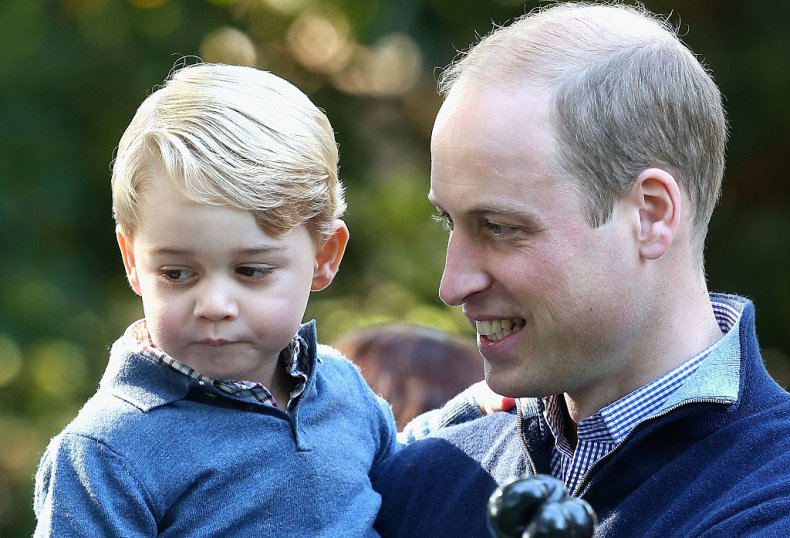 William works with conservation charities including United for Wildlife and during a 2019 speech for the organization described animal trafficking as an "evil crime."
He has been criticized before for hypocrisy after going hunting the day before making a plea to end the illegal wildlife trade in 2014.
At the time, he joined Prince Harry to shoot deer and wild boar in Spain before going on to say he had that year become "even more devoted to protecting the resources of the Earth."
In BBC footage, he added: "It is shocking that future generations may know a world without these magnificent animals."
The Cambridges visited the queen last week in Scotland with Princess Charlotte and Prince Louis also present, though not on the shoot.
William and Harry have a long history of hunting in Britain and Europe and the tradition runs in the family.