William's Race Comments: Will He Address Monarchy's Slavery Links?
Prince William's recent comments on the subject of race raises the prospect that he could also take steps to acknowledge the monarchy's historic links with slavery according to a discussion on Newsweek's The Royal Report podcast.
Chief royal correspondent Jack Royston and royal commentator Kristen Meinzer examined the prince's most recent addressing of larger societal issues, which include a speech given to mark Windrush Day in the U.K and a personal letter sent to the partner of U.S. Capitol police officer Brian Sicknick, who died following the January 6 riots.
William's comments also come as Prince Charles told world leaders at the Commonwealth Heads of Government meeting in Rwanda on Friday that the "time has come" for conversations about slavery and voiced his deep "personal sorrow" at the suffering of those affected as he furthers his own "understanding of slavery's enduring impact."
The Duke of Cambridge gave his rare politically charged speech during the unveiling of the National Windrush Monument in London on Wednesday, a tribute to the generation of migrants, mainly from the Caribbean, who were encouraged to help rebuild Britain after World War II.
In 2017 a political scandal was uncovered which saw the U.K. government wrongly classing large numbers of this generation as illegal immigrants and in some cases deporting them.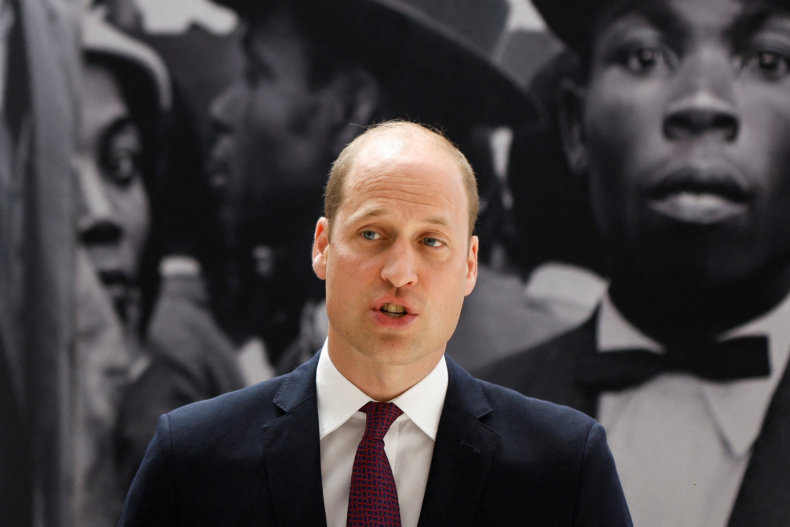 During his speech William said that members of this generation were "profoundly wronged" by the government and that "rightly reverberates throughout the Caribbean community here in the U.K. as well as many in the Caribbean nations."
He also made an explicit reference to the racism many faced when arriving in Britain from 1948 to 1973, referencing his, and wife Kate Middleton's, visit to the Caribbean in March. He said:
"Our trip was an opportunity to reflect, and we learnt so much. Not just about the different issues that matter most to the people of the region, but also how the past weighs heavily on the present.
"Sadly, that is also the case for members of the Windrush Generation who were victims of racism when they arrived here, and discrimination remains an all too familiar experience for black men and women in Britain in 2022."
"This is, in a lot of ways, breaking rank from the kinds of things that would be said by royals in the past," Meinzer told Royston, "but it's happening a little bit more often."
He responded with the point that, "what William has done here is basically criticized the government and said that the behavior of the Home Office was profoundly wrong. So that is territory that you do not usually expect a royal family member to get into, because it's critical of government policy."
Members of the royal family have been known for their traditional position of being politically neutral, in the past coming under fire for being seen to be in any way partisan.
"We can't always expect the royals to stay silent on things," Meinzer later suggested.
"The 'never complain, never explain' thing—maybe sometimes they should complain, they should explain and maybe they should be on the right side of history."
Royston agreed, stating that younger generations of Britons expect public figures to take a stance.
"It does feel like William's come off the back of that Caribbean tour, he's seen how everything went wrong and he's now realizing that by the time he becomes king he is going to be king for the generation that is growing up now, he has to speak to them because they are going to be his audience," he said.
This example of William taking an active step in addressing both historic and contemporary racism in Britain leads some to question whether this means he might also tackle the royal family's own historic associations with the trans-Atlantic slave trade.
The monarchy's historic links with slavery date back to the reign of Elizabeth I who approved the first recorded British voyage with enslaved Africans as cargo. In 1660 the Royal African Company was established by the future King James II, which participated in transporting slaves from Africa to the Americas.
In 1807 King George III signed an act abolishing the trading of slaves and in 1834 slavery was abolished in the British-Caribbean.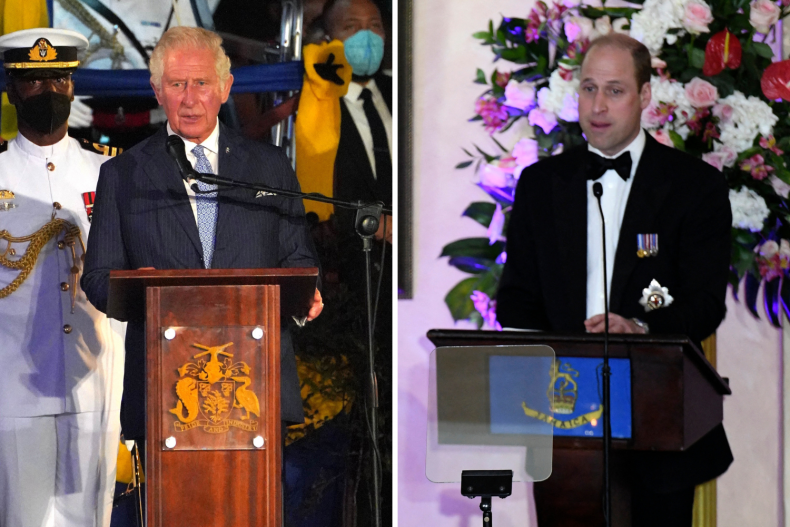 So far, royals such as William and Prince Charles have addressed slavery in global terms calling the practice "a stain on our history," "abhorrent" and "should never have happened."
There has however been no explicit apology for the monarchy's role in the enslavement of African men and women or their transportation to the Caribbean.
"After the tour of the Caribbean the press were told that there was going to be a new chapter for the Duke of Cambridge and that he was going to do things his way…so this does feel like this is what we're seeing," Royston told Meinzer.
He continued that there is now a "real potential question moving forward" asking whether William will go as far as "being able to take responsibility for the royal family's own history."
"That would really be explosive if he started to get into the royal family's own past…like previous monarchs dating back to Elizabeth I being involved with slavery."
Meinzer concluded by commenting that: "He's keeping us on our toes and I never thought I would say that about Prince William."
To this, Royston offered evidence that the royal's recent attitude towards addressing issues of race could stem from lessons learned over the course of the last year, including the disastrous tour of the Caribbean which was met by anti-slavery and pro-reparations protests.
Royston observes that the prince "has obviously taken all of this seriously and decided that he needs to nail his colors to the mast and show the world that he's on the right side of history."