Prince William Reveals How He Wants to Be Seen by Prince George in 20 Years
Prince William has revealed how he hopes son Prince George will see him in 20 years' time in a candid insight into the royal family.
The Duke of Cambridge, 38, told ITV environmental documentary A Planet for Us All of of his pride in his own father, Prince Charles, and grandfather, Prince Philip.
And speaking of his own career as a royal and experiences as a parent, he also said that he hopes Prince George will feel the same way.
Sky News reports how in the film, the prince said: "My grandfather, my father, have been in conservation, the environmental work for many years.
"My grandfather was well ahead of his time. My father was ahead of his time.
"I really want to make sure that, in 20 years, George doesn't turn around and say, are you ahead of your time?
"Because if he does, we're too late."
The documentary, which airs next Monday on the U.K.'s ITV channel, followed William for two years as he traveled the world looking for "ways to protect the natural world," the prince said.
It shows him and wife Kate Middleton meeting icon of British nature documentary filmmaking Sir David Attenborough.
William, who is president of conservation charity United for Wildlife, speaks in the film about the need to listen to the views of young people on the environment.
He said: "I owe it to them to help their voices be heard.
"That generational gap has to be bridged somehow so that the older political leaders understand that the younger generation mean business.
"They want their futures protected. I feel it is my duty and our collective responsibility to leave our planet in a stronger position for our children."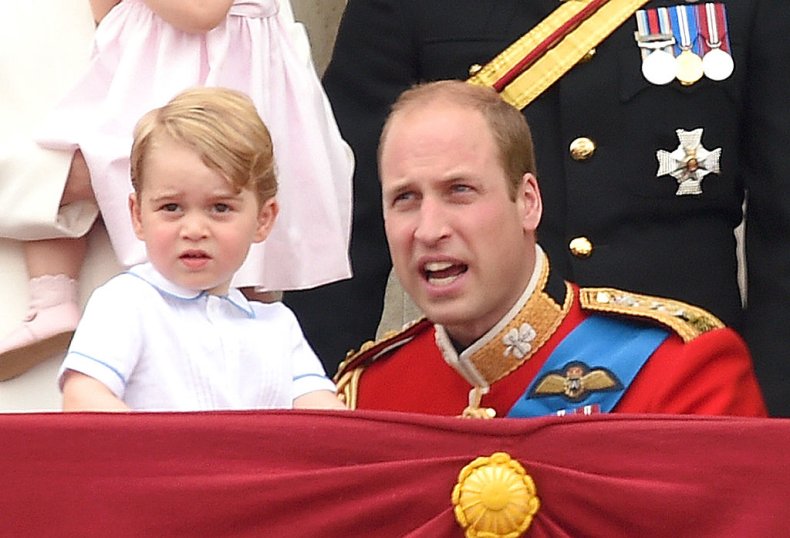 And he believes the coronavirus pandemic has created an opportunity to redraw society in a way that is more environmentally friendly.
He said: "I can't talk about coronavirus without mentioning about how many people sadly lost their lives and how terrible and sad that all is.
"But I think the tiny little ray of light, if, if there's any ray of light from this, is that it allows us to take stock and to refocus our priorities.
"I've been really heartened by what I've been hearing from other people and how they've started to appreciate nature and experience it.
"And see all the things that they never thought they would. The detail's come out, because they have had the time.
"We've seen from coronavirus, organizations mobilizing themselves like never before.
"The research collaboration, the sharing of expertise, money found to support people.
"If we can provide the same motivation with the environment we will have truly turned a corner. Investment, green fashion.
"We need to build back greener. Young people won't stand for saying it's not possible."