Prince William Says Traumatic Incident Made Him Ask: 'Why Do I Feel so Sad?'
Prince William said he "felt like the whole world was dying" as an air ambulance pilot after attending a crash involving a young boy.
The Duke of Cambridge said his experience was like "someone had put a key in a lock" and exposed him to the feeling "everyone's suffering," in podcast Prince William: Time To Walk for Apple Fitness+.
The second-in-line to the throne was a pilot with East Anglian Air Ambulance at the time and was called to a crash involving a boy who was only a couple of years older than his own son Prince George.
The youngster is believed to be Bobby Hughes who was aged five when he was left brain damaged in 2017, and whose parents stayed in touch with the prince, The Mail on Sunday reported.
William told the podcast: "Immediately it became clear that this young person was in serious difficulty, sadly been hit by a car. And, of course, there are some things in life you don't really want to see.
"And all we cared about at the time was fixing this boy. And the parents are very hysterical, as you can imagine, screaming, wailing, not knowing what to do, you know, and in real agony themselves. And that lives with you.
"But our team got to work, and they stabilised the boy, and then it was a case of getting him out of there and into hospital. It all happened very fast. And we had the patient there in under an hour. It gives the patient the best chance of survival.
"I went home that night pretty upset but not noticeably. I wasn't in tears, but inside I felt something had changed.
"I felt a sort of, a real tension inside of me. And then, the next day, going back in again to work, you know, different crew. On to the next job.
"And that's the thing, you're not always all together. So then you can't spend a day processing it.
"And so, you sort of have a reluctance to talk about it because you don't want to hold each other up. You, you don't want to, you know, burden other people. You also don't want to think, 'Oh, is it just me? Am I the only one who's really affected by that?'"
Hughes was five when he was hit by a learner driver who accidentally pressed the accelerator instead of the brake outside his house in Saffron Walden, Essex, in March 2017.
At the time, William's eldest son Prince George was a few months off his fourth birthday and Princess Charlotte was approaching two.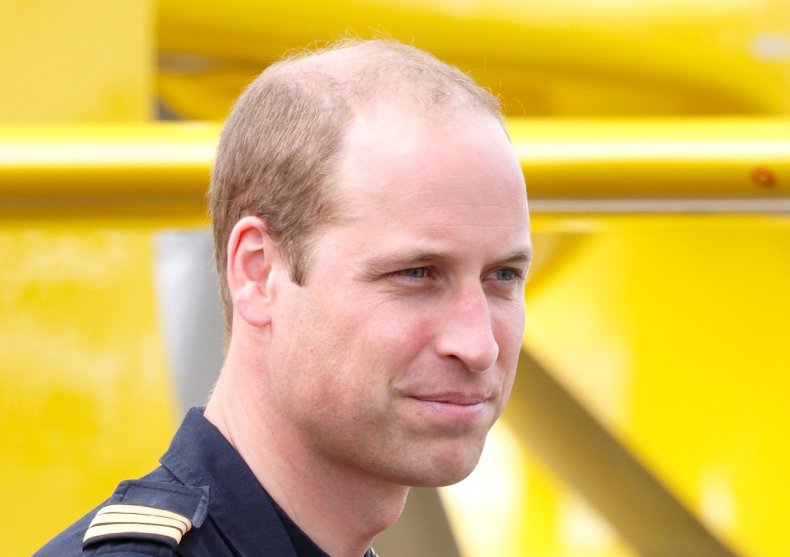 The prince described how his helicopter got a paramedic and a doctor to the scene in 15 minutes to give Hughes the best chance of survival.
The youngster was at one stage so badly injured that doctors feared his life support machine would need to be switched off, but he went on to make a recovery.
However, the 999 call contained brief details, meaning the helicopter crew expected to be confronted with "minor injuries" on arrival, the prince said.
William told the podcast: "It was like someone had put a key in a lock and opened it without me giving permission to do that.
"I felt like the whole world was dying. It's an extraordinary feeling. You just feel everyone's in pain, everyone's suffering.
"And that's not me. I've never felt that before. My personal life and everything was absolutely fine.
"I was happy at home and happy at work, but I kept looking at myself, going, 'Why am I feeling like this? Why do I feel so sad?'
"And I started to realise that, actually, you're taking home people's trauma, people's sadness, and it's affecting you. But I can't explain why I had that realisation what was going on because a lot of people don't have that realisation."
Since then, the prince has written to the family and also met up with them in person, inviting them to the East Anglian Air Ambulance headquarters in May, 2018.
Carly Hughes, Bobby's mother, told The Mail on Sunday: "I think he's [Prince William] amazing, a credit to our country. I can't sing his praises enough.
'I've looked into his eyes and, genuinely, he has got a kind heart. He's a lovely man, amazing. I would be proud to call him my King one day'."