Prince William Talks About 'Sad, Dark Moments' As Air Ambulance Pilot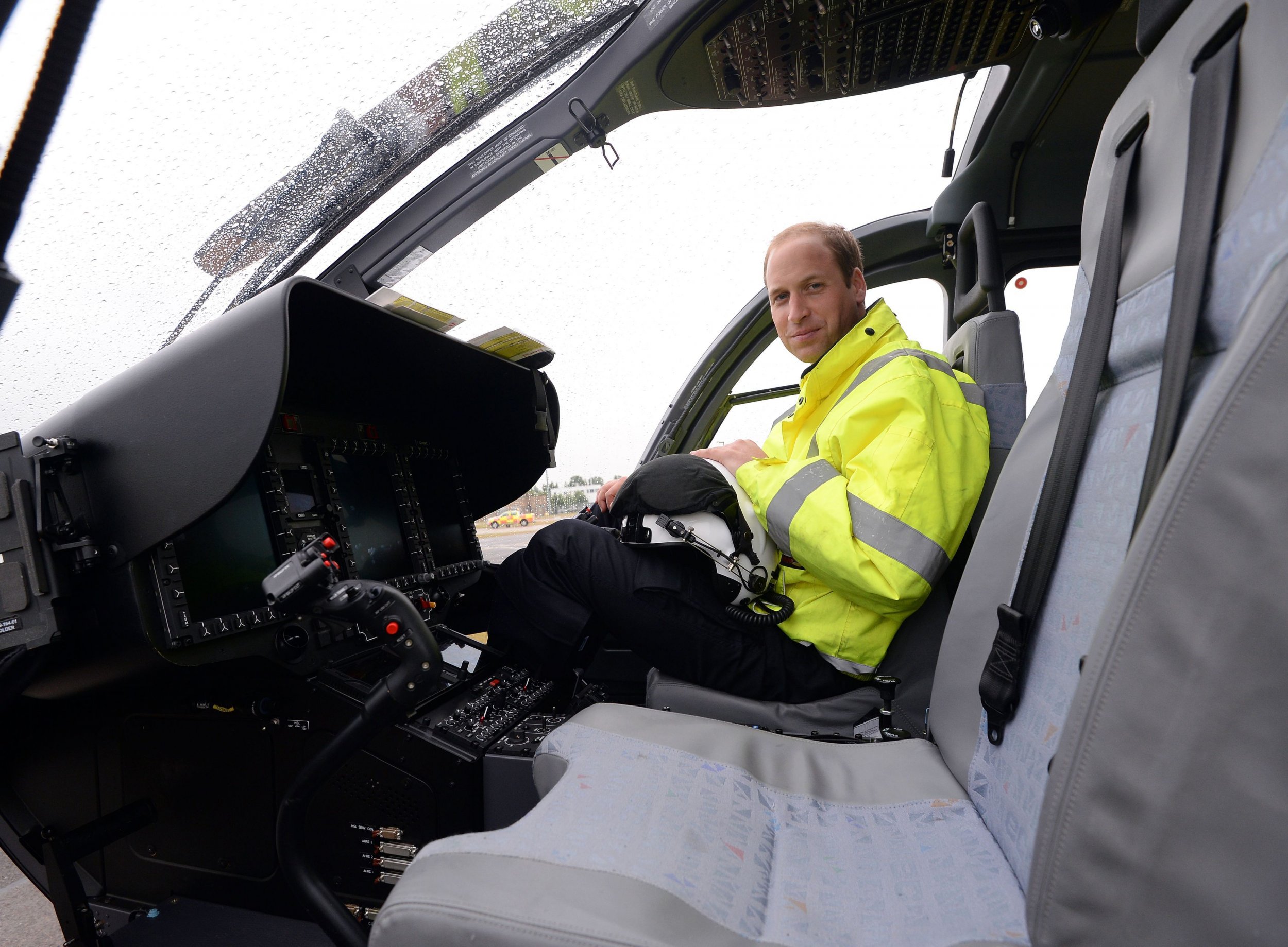 The future king made the comments during an online BBC documentary about East Anglian Air Ambulance (EAAA) and the service the charity provides.
"I think the most challenging one [job] was to do with burns," he said. "There's one job in particular that was really quite nasty and I don't know how the medical crew dealt with it either because they came to the rescue and did everything they (could) and sadly the casualty was beyond help.
"Yeah, there are some very sad, dark moments and you know we talk about it a lot.
"That's the best way of dealing with some of the situations is you talk."
The Duke of Cambridge juggles his role as a pilot with his royal duties. Saturday he will travel to Canada with his wife, the Duchess of Cambridge Kate Middleton, and their children, Prince George, 3, and Princess Charlotte, 16-months, for an official eight-day trip.
Prince Williams was talking to BBC Future as part of a documentary to mark Air Ambulance Week.
Prince William Talks About 'Sad, Dark Moments' As Air Ambulance Pilot | World