William's Tweet to Gay U.K Soccer Player Continues His Vocal LGBT Support
Prince William has sent a message of support to Blackpool Football Club player Jake Daniels who became only the second-ever active openly gay English professional soccer player this week after publicly revealing his sexuality.
The number of LGBT professional sportsmen and women in Britain is expected to be higher than the number who have publicly addressed their sexuality, as part of a culture that has been described as "taboo."
Speaking of soccer in particular to Sky Sports Daniels said: "The subject of being gay, or bi or queer in men's football is still a taboo. I think it comes down to how a lot of footballers want to be known for their masculinity. And people see being gay as being weak, something you can be picked on for on the football field."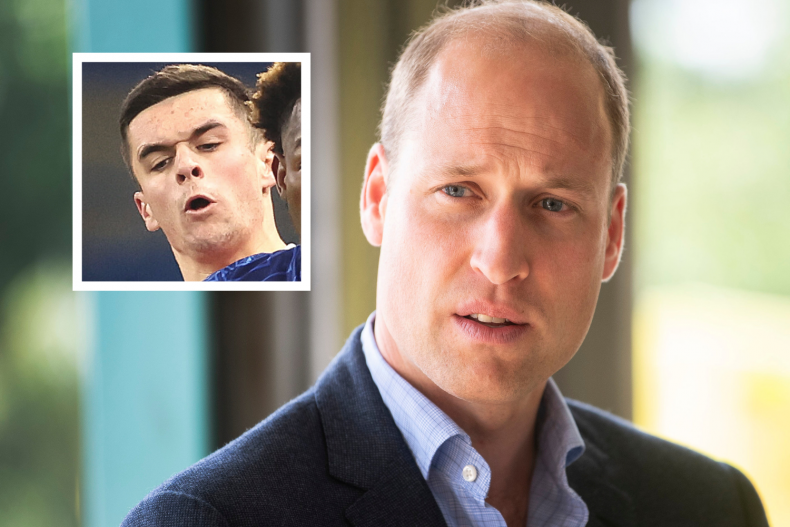 Since coming out, Daniels has been celebrated for his bravery and says he has received the full support of his club and teammates. In a statement on Blackpool FC's website the player wrote:
"I've known my whole life that I'm gay, and I now feel that I'm ready to come out and be myself."
He added that he hoped others in his position would feel encouraged by his actions saying:
"There are people out there in the same space as me that may not feel comfortable revealing their sexuality. I just want to tell them that you don't have to change who you are, or how you should be, just to fit in.
"You being you, and being happy, is what matters most."
William sent his support for Daniels in a tweet on Tuesday expressing his hope that the 17-year-old's bravery would encourage others to feel able to follow suit.
"Football should be a game for everyone," the tweet read.
"What Jake has done takes courage and will hopefully help break down barriers that have no place in our society.
"I hope his decision to speak openly gives others the confidence to do the same. W"
William as an LGBT Ally
The message from the prince continues his outspoken support for LGBT people that saw him become the first member of the royal family to sit for the cover of a gay magazine in 2016.
William appeared on the cover of British gay interest magazine Attitude, to which he also gave an interview discussing the mental health issues facing the LGBT community's youngest members and bullying.
In the interview, William said: "No one should be bullied for their sexuality or any other reason…You should be proud of the person you are and you have nothing to be ashamed of."
In conjunction with his interview William invited Attitude to bring members of the LGBT community to Kensington Palace for a round table discussion about the challenges they face and how this affects mental health.
Also in 2016, both William and his wife Kate Middleton signed a condolence book for the LGBT victims of the Orlando Pulse nightclub shooting, which resulted in 49 deaths.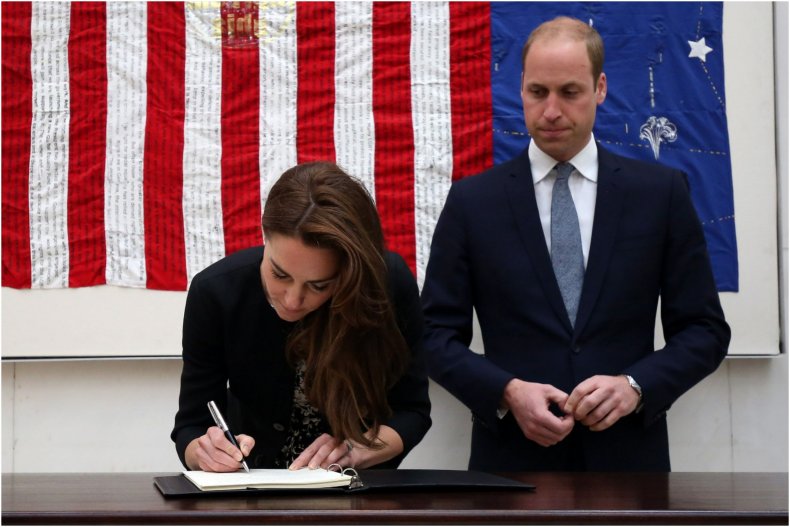 In 2019 the prince once again spoke publicly in support of the LGBT community while on a visit to the Albert Kennedy Trust, which offers assistance to LGBT youth who are at risk of homelessness.
During his visit to the charity he took part in an unprecedented discussion about his own family and how he and Kate would react if any of their three children identified as gay.
When asked the question: "If your child one day in the future said 'oh I'm gay, oh I'm lesbian,' whatever, how would you react?"
William responded that it would be "absolutely fine."
"Do you know what, I've been giving that some thought recently because a couple of other parents said that to me as well," he said.
"I think you really don't start thinking about that until you are a parent, and I think—obviously absolutely fine by me."
He continued to say he had some honest concerns about how this would be received though, given the spotlight placed on his family.
"The one thing I'd be worried about is how they—particularly the roles my children fill— is how that is going to be interpreted and seen," he said.
"So Catherine and I have been doing a lot of talking about it to make sure they were prepared."
"It worries me, not because of them being gay," he concluded. "It worries me as to how everyone else will react and perceive it and then the pressure is then on them."
Since William's 2016 LGBT magazine engagement other members of the royal family have added their voice to his support including Prince Harry and Meghan Markle, who in 2019 marked Pride Month with a special Instagram post reading:
"We stand with you and support you. Because it's very simple: Love is love."