Prince William Watches World Cup Action in Crown Prince of Jordan's Swanky Pad, Featuring Cinema-Sized Screen
For those who can't attend the World Cup, watching the games on a big screen from a comfortable sofa is often the best alternative.
It appears that Royal Family members are no different, as Prince William and the crown prince of Jordan, Al Hussein bin Abdullah II, sat down in the latter's swanky pad to watch England's World Cup game against Panama on Sunday.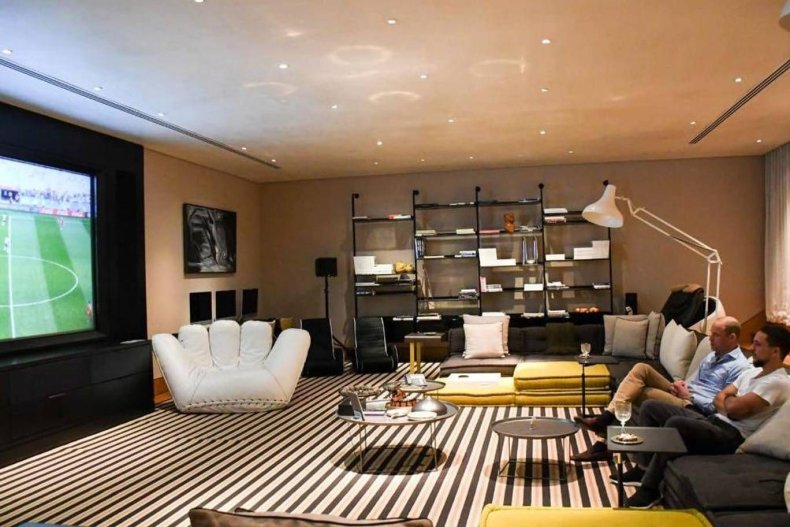 The Duke of Cambridge arrived in Jordan as the second half of the match kicked off in Nizhny Novgorod and instructed photographers and media not to tell him the score.
"On pain of death, please don't tell me the score," Prince William told the traveling media pack, as quoted by the London Evening Standard.
Jordan is the first stop of a tour which will include the first official royal visit to the Palestinian territories and Israel, but William, who is the president of England's soccer association and a keen Aston Villa fan, had no intention of missing England's second group game.
The crown prince of Jordan had recorded the game and sat down with the duke to watch the rerun of the match after a party in honor of the queen of Jordan.
Kensington Palace took to Twitter to share pictures of the duo watching the game on a cinema-sized screen in one of bin Abdullah's room at the king's residence of Beit al Urdun.
The room looked to be a very plush version of a so-called "man cave," featuring three Mac computers, what appeared to be a surround-sound speaker system and a set of gaming chairs.
Meanwhile, a large armchair shaped like an up-turned baseball glove sat beside the big screen William and the crown prince of Jordan watched the game on.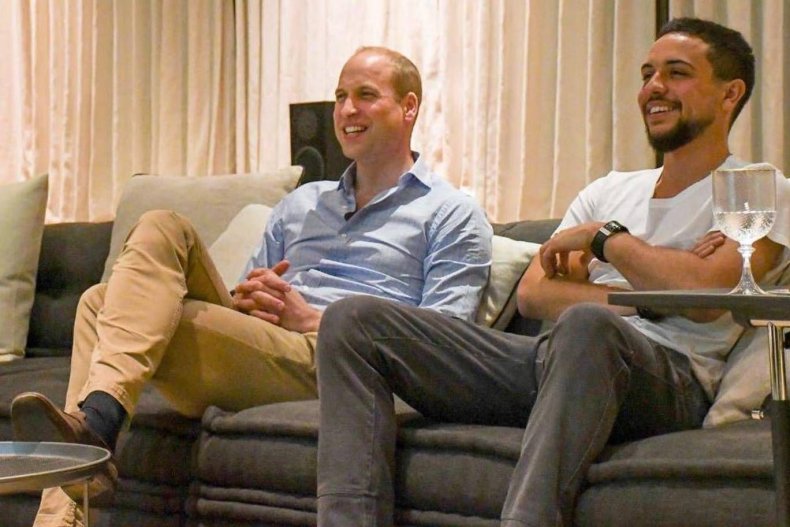 The Duke of Cambridge will have been pleased with the result, as England thrashed Panama 6-1 to make it two wins from as many games and clinch a spot in the round of 16.
Harry Kane and John Stones scored two goals apiece and Jesse Lingard added another as England led 5-0 at the break, before Kane became the first England player since Gary Lineker in 1986 to score a hat-trick at the World Cup as he added a third in the second half.
England faces Belgium in the final group game on Thursday in a game that will decide the group's winner.
Belgium has also won its first two games and both teams have the same goal difference, having scored eight goals and conceded two.
Prince William Watches World Cup Action in Crown Prince of Jordan's Swanky Pad, Featuring Cinema-Sized Screen | Sports