Prince William Working on a New Book—But It's Very Different From Prince Harry's
Prince William is working on a book for his climate change project the Earthshot Prize—announced just a day after Prince Harry's memoir.
The Duke of Cambridge is writing the forward to Earthshot: How to Save Our Planet, due for release in September in Britain and on October 5 in North America.
The book is, however, unlikely to contain any royal bombshells equivalent to those expected from the Duke of Sussex when his life story comes out in print late next year.
However, it does focus on an issue important to both the warring royal brothers—and their father Prince Charles.
The Earthshot Prize purports to be "the most prestigious environment prize in history," according to publicity material.
And the book is already being promoted as "the decade's biggest environmental title" by publisher John Murray.
The aim is to award $1.4 million (£1 million) for the best solutions to save the planet and will be given each year for the next ten years, starting in October.
Co-authors Jonnie Hughes and Colin Butfield said in a statement: "The Earthshot concept is simple: we have ten years to turn the tide, fifty ingenious ideas, and one goal—to save our planet.
"What we need is action and optimism. Our book reaches from the coral reefs of Mexico, via palm oil plantations in Borneo and sheep farms in Australia, to the forests of Kenya.
"It's an explanation of how we've got to this point, and how—by acting collectively—we can fix it."
The book aims to highlight the urgency of the environmental challenge facing planet earth while also detailing some "incredible solutions," the publicity material states.
Alongside William, it will also feature contributions from Sir David Attenborough and singer Shakira, who are part of the prize council.
Alongside the book, there will be a five-part BBC documentary in the Fall and the first Earthshot Prize ceremony will be at London's Alexandra Palace on Sunday, October 17, 2021.
Nick Davies, Managing Director, John Murray Press: "Earthshot: How to Save Our Planet arrives at a time when the environmental crisis has finally reached mass consciousness.
"It's poised to be the decade's biggest environmental title, a major commercial book on climate change that will educate and inform readers globally, and help inspire the decisive, collective action.
"This is more than a prize and a book; it is one of the defining social and cultural movements of the next decade, involving everyone committed to tackling the greatest challenge we face—to curtail climate change and repair the planet."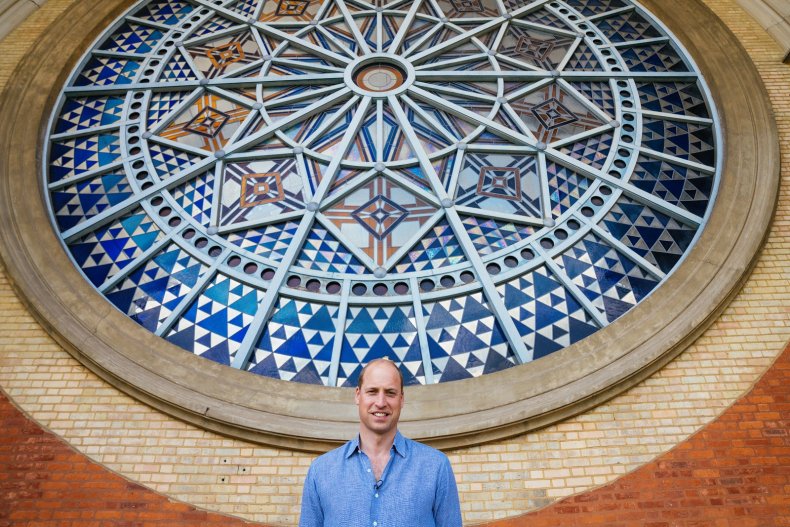 Prince Harry's memoir was announced by publisher Penguin Random House on Monday.
The Duke of Sussex said in a statement: "I'm writing this not as the prince I was born but as the man I have become.
"I've worn many hats over the years, both literally and figuratively, and my hope is that in telling my story—the highs and lows, the mistakes, the lessons learned—I can help show that no matter where we come from, we have more in common than we think.
"I'm deeply grateful for the opportunity to share what I've learned over the course of my life so far and excited for people to read a firsthand account of my life that's accurate and wholly truthful."