Prince's Band, 3rdEyeGirl, Reveals New Album Release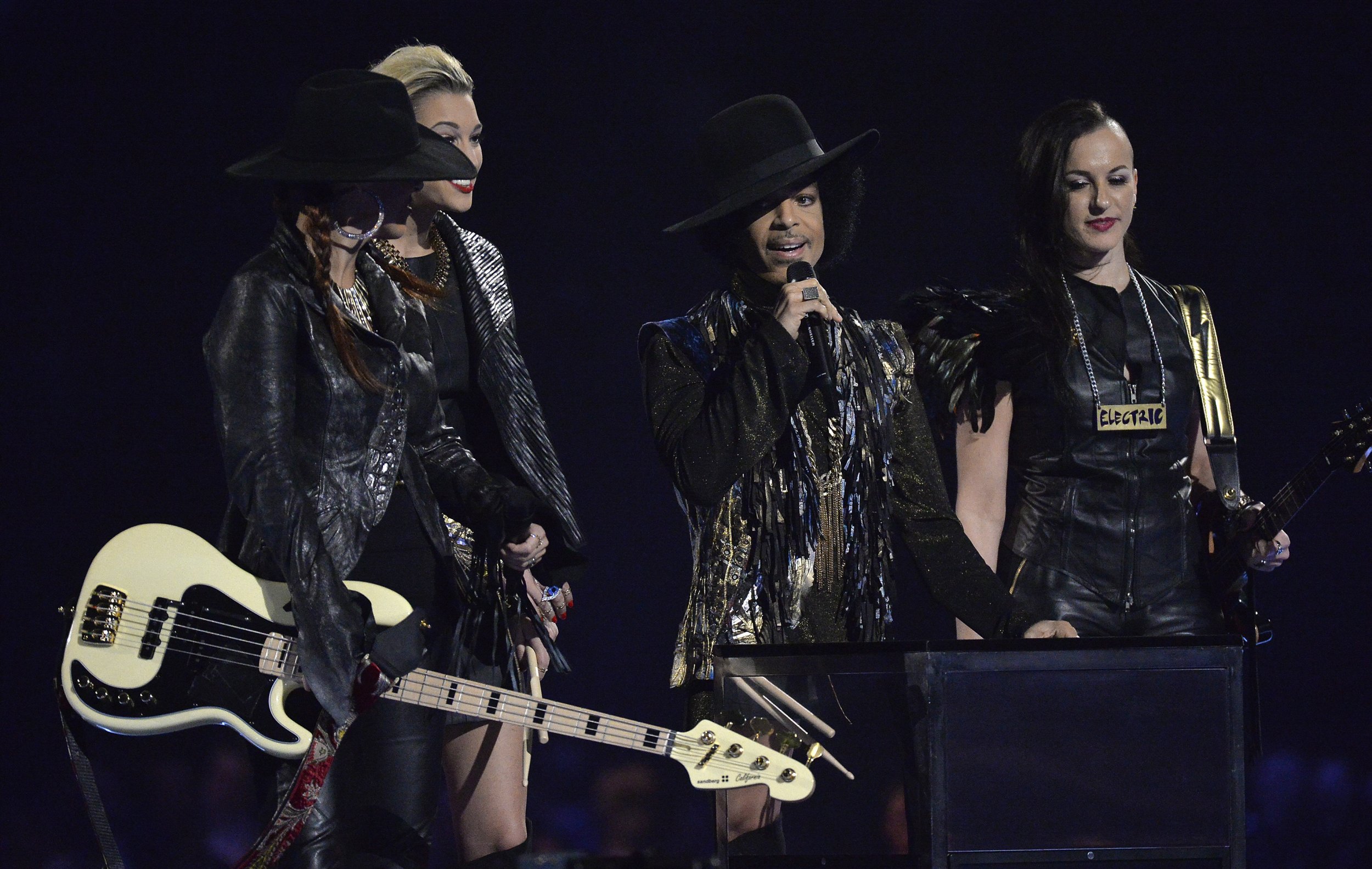 Let's go crazy: Prince's band, 3rdEyeGirl, has announced that a new album from the Purple One will drop later this year. The group confirmed the news to BBC 6 Music's Matt Everitt, hinting that The Hit & Run Album is "weird" and boasts "a lot of experimental sound." But don't worry, purists: The forthcoming album is said to be "just hit after hit" and will even include a version of the previously unreleased Prince slow jam "1,000 Hugs and Kisses" from his early-'90s Diamonds and Pearls era.
The album draws its title from the series of "hit and run" shows that Prince has embarked on as of late, in which he heads to random cities across America with only a day or so's notice, then takes lucky concertgoers to funkytown. As for when the album will be out? There's no specific date so far; all we know is that it will be "hopefully soon," according to 3rdEyeGirl, which could mean anytime from later today to December 31 at 11:59 p.m.
The band found out about the album only recently, when Prince played a private concert at the White House along with the other reigning king of funk, Stevie Wonder. Apparently, the Purple One had already recorded an entire studio album without his band, who got wind of it while busting a move.
"We had a big party. It was awesome. Stevie Wonder was there. We were all just dancing, and Joshua [Welton, a Prince collaborator] was deejaying, and he just started playing all these super funky songs," Donna Grantis, 3rdEyeGirl guitarist, told BBC. "He's throwing out joint after joint, and they're all funky, like each new one is funkier than the last. It was all new music, and everybody was having a good time, digging it. Little did we know that we were just jamming to a completely new album that was just finished that Joshua and Prince had done."
Earlier this month, Prince released a woozy single, "Hardrocklover," via his SoundCloud. It wasn't clear until now, though, that the song is the first single from Hit & Run. Though the new record could theoretically drop at any time, this ranking of Prince's 30 best screams should tide you over until it officially lands.