Prince's 30 Best Screams, Ranked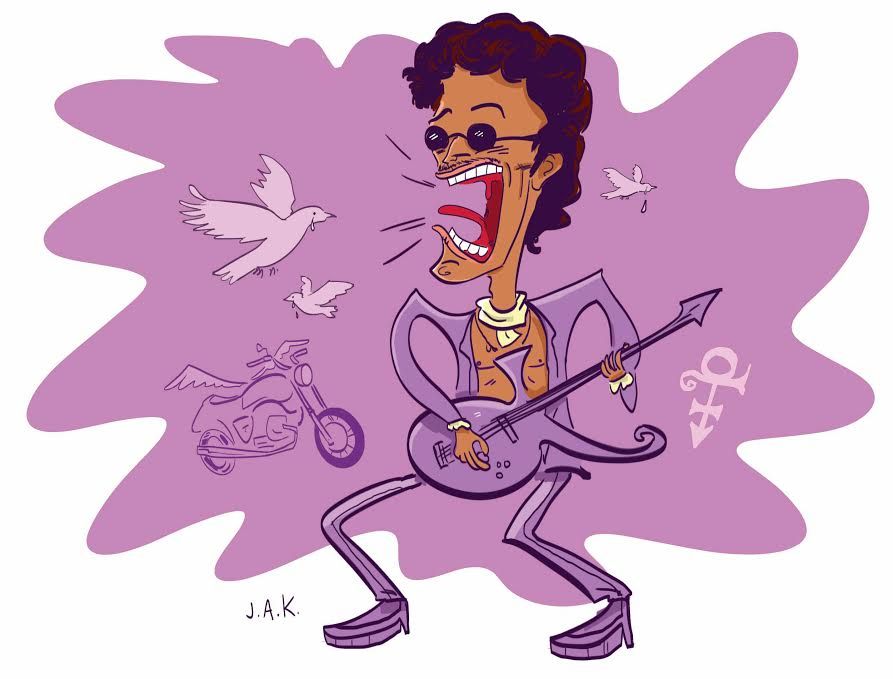 Today, the incomparable Minneapolis funk deity known as Prince turns 57.
While he's off celebrating on a purple motorcycle under a cherry moon, we're celebrating by ranking his best mid-song screams, with the very best at the end. You know, it's the part in almost any great Prince song where the tension builds, the refrain gets louder and hotter and the whole thing erupts in a vocal explosion of romantic, erotic or otherworldly passion.
Three quick notes. First: a thank you to user "controversy99" over at the Prince.org message board for putting together this thread two years ago. Second: a reminder that this list entails Prince's best recorded screams—not his every recorded scream. I limited it to album tracks only; there are no live recordings or unreleased cuts, and I didn't wade through the four-disc Crystal Ball box set. (One day, maybe.)
Lastly, a note that this is a list of screams. Not shouts, not shrieks, not moans or Michael Jackson squeals—screams. It's subjective. But there has to be some sweat and blood.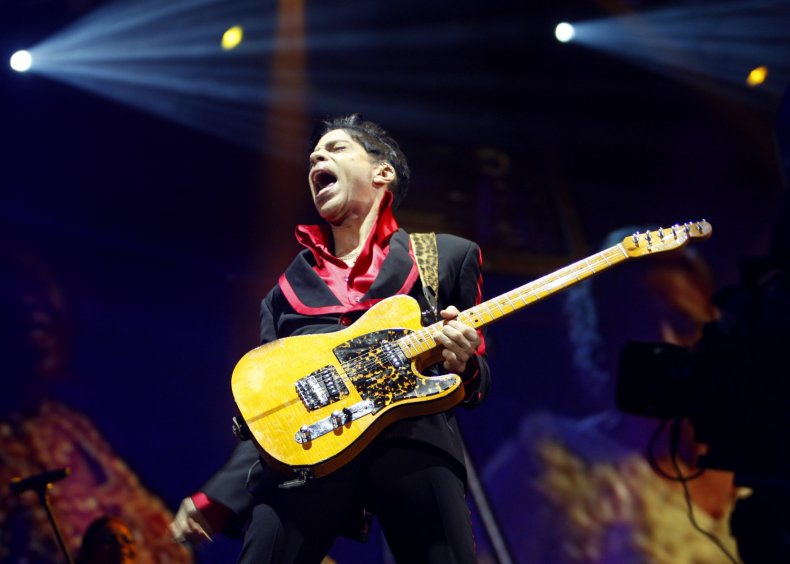 Honorable mention: "LOOSE!" (0:08–0:10)
What it sounds like: Can you imagine Prince teaching a child to count? In that hoarse, bad-shit's-about-to-go-down voice: "Onetwothreefour! Onetwothreefour!"
What it means: He's just counting off! That's it! Prince even counts off like a maniac.
30. "AROUND THE WORLD IN A DAY" (0:11–0:16)
What it sounds like: Is that even a scream? A whimper? The frightened cry of a jungle animal? Internet, deliver me an oral history of this bizarre intro.
What it means: As good a signal as any that Prince is turning down the crazy (let's go) and turning up the psychedelia for his Purple Rain follow-up.
29. "TAMBORINE" (3:28–3:30)
What it sounds like: There are only 30 seconds left in this odd, minimalist workout of a song, and Prince wants to sing in a pitch that only dogs can hear.
What it means: Just before the scream, he sings: "Long days, lonely nights / 2 bad we're not allowed 2 scream." But he does anyway, in that twisted, squeaky rendering of the next line.
28. "PARTYUP" (2:52–2:54)
What it sounds like: In the early days, Prince kept the screams in the back of the mix instead of bringing them to the foreground. He'd learn. Yes, he'd learn.
What it means: He don't wanna die, he just wants to have a bloody good time.
27. "EYE NO" (3:28–3:30)
What it sounds like: A cat being dragged across a floor during a party, as a brass band plays in the neighboring room.
What it means: Eye don't no, actually. But this is Lovesexy, so let's just say this scream is more spiritual- than erotic-minded.
26. ELECTRIC CHAIR (3:07–3:09)
What it sounds like: The word "guilty" as pronounced by Axl Rose in a moment of serious frustration.
What it means: That Prince is struggling to be heard over the jumble of big-beat '80s drums and Jack-Nicholson-as-Joker dialogue snippets that is the Batman soundtrack, maybe?
25. "KISS" (3:27–3:32)
What it sounds like: No wordless, unbroken scream here. I just like the hellish, undeniably screamy way Prince enunciates that final "No particular sign! I'm more compatible with!"—and the way it dares wedding bands to try to get it right.
What it means: That extra time in your kiss? He really, really wants it.
24. "TEMPTATION" (0:28–0:32)
What it sounds like: Before Around the World in a Day's final track tries your patience with its endless runtime and goofy coda, this scream raises your blood pressure in a good way with a cacophonic outburst.
What it means: Plenty of "sex, temptation, [and] lust" to unpack here. Let's just say it means Prince has realized he's on track nine of the follow up to Purple Rain and hasn't yet given us a scream to match "The Beautiful Ones" or "Computer Blue."
23. "JACK U OFF" (2:59–3:04)
What it sounds like: A classic big band-style finish, with Prince wailing to be heard over the climactic din of his band, except his band is him, literally—he played this all himeslf.
What it means: Mutual masturbation rarely inspires such vocal passion. It's a suave ending to the record that (spoiler!) introduced young Prince's screaming capabilities to the world.
22. "DO IT ALL NIGHT" (2:32–2:36)
What it sounds like: Here's a rare specimen: a Prince scream in utero. Pre-Controversy, Prince's vocal stylings were much more muted—more tease than release. In the context of the Dirty Mind album's skeletal one-man-band funk, this works perfectly.
What it means: The nice thing about Dirty Mind is it's all laid out in the record's first minute: "Whenever I'm around you, baby / I get a dirty mind."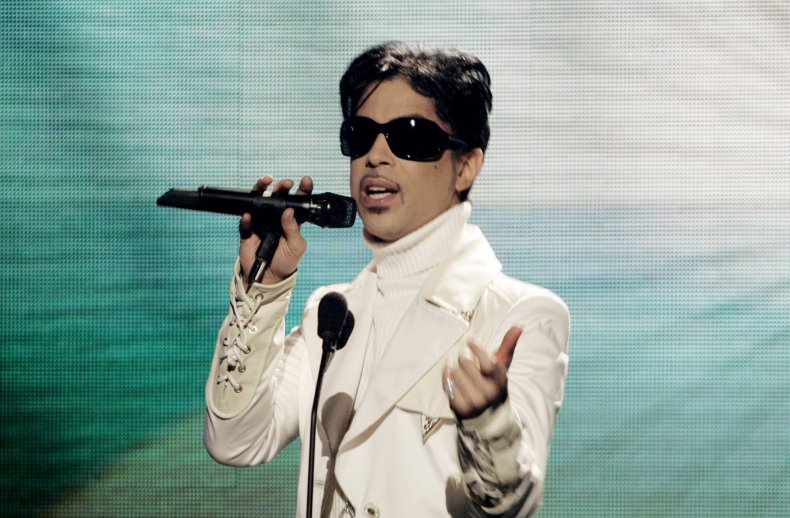 21. "I LIKE IT THERE" (2:50–3:03)
What it sounds like: One of the few highlights on a tepid LP, which by Prince's own admission was released to appease his label, this scream is notable for just how unreasonably long it carries on for. It's all high-pitched wheezing and scratchy throat-clearing gag noises.
What it means: "What can I say Shakespeare hasn't said before?" This.
20. "ENDORPHINMACHINE" (0:22–0:25)
What it sounds like: An old and very battered engine revving up for its final spin.
What it means: These screams mostly appear toward the end of their respective tracks. So here's an exception, a slicing call to action that jumpstarts one of The Purple One's better rock cuts from the 1990s. (There's a longer scream later on, starting at 3:03, and yet another at 3:38.)
19. "DARK" (4:17–4:29)
What it sounds like: With the obvious exception of "Housequake," this flurry of mini-screams (phonetic representation: "Ow! Huh. Ooow! Huh. Aa-heeehhhh!") is Prince's best James Brown impression on record.
What it means: Unlike "Housequake," Prince is expressing real heartbreak—and not at Warner Bros., which bore the brunt of Prince's aggression at this point in his career.
18. "BREAKDOWN" (3:11–3:15)
What it sounds like: The newest song on this list, this surprisingly fresh ballad musters some urgency with a tortured scream that scales more notes and octaves than the human ear can detect.
What it means: As morose as Prince gets: he's "so sorry for the things I used to do" but still wants you there "if there's ever a fall."
17. "LET'S GO CRAZY" (3:33–3:38)
What it sounds like: An admirable warm-up for the Purple Rain screams-still-to-come.
What it means: "Take me away!"
16. "A MILLION DAYS" (3:33–3:38)
What it sounds like: Painful.
What it means: In the context of his 2004 comeback album of sorts Musicology? It means: "I still got it."
15. "GETT OFF" (0:01–0:04)
What it sounds like: Fire alarm? Tea kettle? Terrified animal? This scream, solo for a second or two until the drums kick in, has a piercing, inhuman tenor.
What it means: An intro-scream to grab attention. Again, it's not uncommon for a scream to end a Prince track; it is rare for it to start one. Like much of Diamonds & Pearls, this stab at hard-edged funk hasn't aged too well, but the opening is great.
14. "SAVIOUR" (somewhere near the song's end)
What it sounds like: The word "Yeah" splintered into tiny, bracing shards of gratefulness.
What it means: Asking his lover to "rain some of your sweet love down on me," Prince rains some of his sweet appreciation right back at her: "Whenever I look in your eyes, I can see a paradise." (Not sure, by the way, how many minutes and seconds into the song—it's not on YouTube or Spotify, and the only format I have it on is cassette, which bears no timestamps.)
13. "D.M.S.R." (4:49–4:52)
What it sounds like: The aural essence of Dance ("Dance!"), Music ("Music!"), Sex ("Sex!"), Romance ("Romance!").
What it means: As the apocalyptic "party-like-it's-1999" opening track forecasts, 1999 is Prince's big, freaky party record, and this is Prince's party scream.
12. "BABY I'M A STAR" (2:32–2:37)
What it sounds like: No despair or erotic release here; one of Prince's most celebratory boasts slides into one of his most triumphant screams—"Yeeeaaaaarrrrh! Yeah! Yeah! Yeah! Yeah! Yeaaaah!"—before Purple Rain's big, weary comedown of a finish.
What it means: It's all in the title. (Sidenote: Yes, this is technically a live cut, and the one exception to that rule; Prince pulled it all off in concert on August 3, 1983.)
11. "INSATIABLE" (6:03–6:08)
What it sounds like: A scratchy, dragged-out shriek from the back row of the Seduction 747.
What it means: "I know I can be nasty with you," Prince whispers—and then proves it. A too-long ballad tucked at the end of a too-long album, "Insatiable" is hardly one of Prince's strongest slow jams. In sound, title and album placement, it's a little too close to "Scandalous" from two years prior. But it has one thing "Scandalous" doesn't: that scream.
10. "FREE" (3:40–3:44)
What it sounds like: One of Prince's many bastardizations of the ostensibly single-syllabled word "Yeah."
What it means: Be glad that you are free to shriek like a maniac on half the tracks of your break-out double LP. There's many a man who's not.
9. "NOW" (3:36–3:51)
What it sounds like: Particularly blood-curdling, and it takes place in several parts. For its first, err, movement, it sounds like Prince began one of his classic Purple Rain-era screams, turned it over to a panting hyena, then resumed right where he left off.
What it means: Something something freaks on the floor something something funky? Not sure what Prince is trying to say—but the scream says it.
8. "DARLING NIKKI" (2:18–2:22 and 2:36–2:43)
What it sounds like: Two peak-era wails in a 30-second span; "Darling Nikki" is a true gift from on purple high. I love the second one for just how long Prince carries on with those scorched-earth gibberish shouts as The Revolution lays back for a second.
What it means: A funky time with this Nikki character cannot adequately be expressed in known words.
7. "SOMETHING IN THE WATER (DOES NOT COMPUTE)" (2:33–2:38)
What it sounds like: Like everything about this underappreciated 1999 track, the scream sounds alien-like and faintly out of reach. It is followed by a trio of bird-like squeals.
What it means: Prince is airing some tense romantic grievances; listen closely after the scream and you can hear him mutter "Bitch," then: "You think you're special? So do I."
6. "LET'S PRETEND WE'RE MARRIED" (4:12–4:15)
What it sounds like: Hours of sexual aggression released in a single reverberating and blood-curdling shriek.
What it means: Honestly, he puts it pretty bluntly later in the song: "I sincerely want to fuck the taste out of your mouth."
5. "COMPUTER BLUE" (3:42–3.47)
What it sounds like: A larynx-crushing cacophony of wails that kickstarts one of Purple Rain's best between-song segues (cue the "Darling Nicki" synth line).
What it means: Having listened to Purple Rain dozens upon dozens of times, I still have no idea what "Computer Blue" (alarmingly abrupt ending included) is about. But in intensity and freakish suddenness, the scream is one of Prince's best. (A SongMeanings.com user named "Jamie Starr" claimed in 2008 that he's actually screaming "Com-pu-ter Bluuuuuuuue," but I don't hear it.)
4. "WHEN DOVES CRY" (4:27–4:32)
What it sounds like: A dove crying, duh.
What it means: Parsing out meaning in Purple Rain's best and biggest hit is a whole book's undertaking, but anyone who's sampled this track at Karaoke night knows Prince's wordless vocalizations become increasingly inimitable as the tension builds. This taut, throat-clenching wail signifies some glorious peak. Don't cry.
3. "INTERNATIONAL LOVER" (5:34–5:41)
What it sounds like: An ear-splitting moment of erotic release with a surprisingly tender finish (the scream, that is).
What it means: Prince International Airlines is now approaching...satisfaction.
2. "THE BEAUTIFUL ONES" (4:28–4:40)
What it sounds like: "Yeeaaarrrrgggh I want you! Baaaaby baaaaby baaaaby baaaaaaby I want yooou!"
What it means: Sheer, unbridled romantic despair. One of the most harrowing emotional build-ups in any pop song, Prince or otherwise. God bless Prince for putting a climax this weighty three songs into the album, knowing the rest of Purple Rain is enough to match or top it.
1. "DO ME, BABY" (3:56–4:01, 4:22–4:26)
What it sounds like: This is it. Never mind "I Wanna Be Your Lover"; this holy grail of a slow jam signifies Prince's arrival as a solo artist, sex god and world-class screamer. The wailing action starts around the four-minute mark, then picks up 30 seconds later with a tsunami of erotic passion so intense he threatens to pleasure himself then and there. ("I'm not going to stop until the war is over" has to be one of Prince's best sex-jam one-liners, right up there with, "We don't have 2 make children 2 make love.")
What it means: If you have to ask...
Illustration by Jason Katzenstein.