'The Princess Bride' Disney+ Release Date: Robin Wright and Cary Elwes Announce Movie is Streaming Soon
It might be "inconceivable," but it's true: The Princess Bride is coming to Disney+ soon. This was announced by Robin Wright and Cary Elwes, who starred in the much-loved 1987 movie in a Twitter post.
In a video, posted on the official Disney+ Twitter account, Elwes, who played Westley in the movie, says to Wright, "Are you bored yet?" The Princess Buttercup actress replies, "No, you?" to which Elwes says: "Not even... But if I was stuck in front of my TV, I could think of some real fun things to watch like that Princess Bride movie we made together." The actor then reveals the streaming date for the fantasy movie.
According to the post, The Princess Bride will be coming to Disney+ on Friday, May 1. Until recently, the movie was available to stream in the U.S. on Cinemax's Amazon Prime Video add-on channel, but it has been removed in the lead-up to the movie coming to Disney+. In other countries, however, the movie is currently available to watch online. In the U.K., for example, it can be watched on the Starz Amazon Prime Video channel.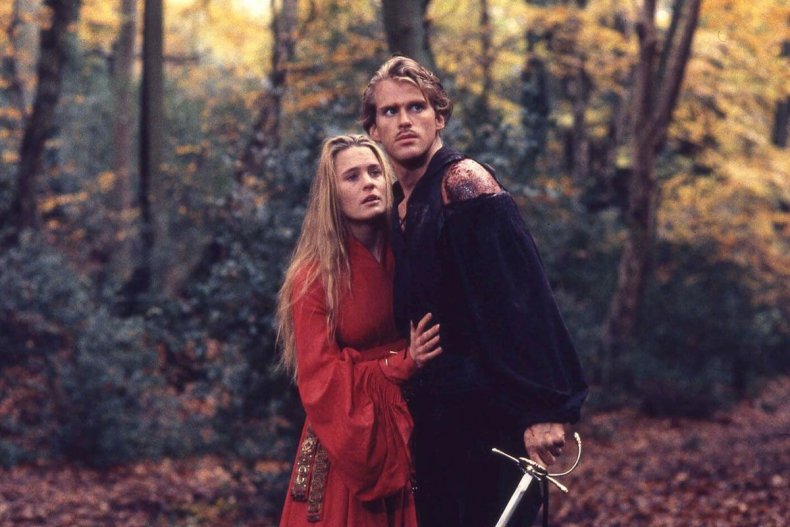 The Princess Bride is the first of many family-friendly movies that should be coming to Disney+ in the coming weeks and months. Though the Rob Reiner movie was not made by Disney, it was acquired by the Mouse House as part of its acquisition of 20th Century Fox and its catalogue.
Among the other Fox movies already available on the streaming service are the Ice Age movies, The Sound of Music and the X-Men franchise. Also likely to be streaming on the channel in the future are other Fox movies like the Home Alone films, the Night at the Museum movies and 1997 animation Anastasia.
Joining The Princess Bride on Disney+ on May 1, meanwhile, are the two Homeward Bound movies. Later in the month, subscribers can also enjoy the notorious flop John Carter (May 2), the more successful Maleficent: Mistress of Evil (May 15), plus Wes Anderson's Fantastic Mr Fox and the Barbra Streisand musical Hello, Dolly, both of which are 20th Century Fox movies coming to Disney+ on May 22.
The news that Princess Bride is coming to Disney+ comes a few months after rumours of a potential remake were met with an almost completely negative reception. In September 2019, Sony Pictures Entertainment CEO Tony Vinciquerra, told Variety: "Very famous people whose names I won't use, but they want to redo The Princess Bride."
Among the tweets in response to this news was one from Elwes, who summed up much of the fan sentiment by writing, "There's a shortage of perfect movies in this world. It would be a pity to damage this one."
The Princess Bride is streaming on Disney+ from May 1.