'The Princess Bride' Reunion: Fans Wonder Why Fred Savage Did Not Take Part
The Princess Bride cast reunited via Zoom on September 13 for an "inconceivable" fundraiser for the Wisconsin Democrats. Among those who took part were Cary Elwes, Robin Wright, Carol Kane, Chris Sarandon, Mandy Patinkin, Wallace Shawn, Billy Crystal and the 1987 movie's director, Rob Reiner.
In fact, the reunion was so star-studded (with numerous other special guests) that Reiner quipped, "everyone who was in the cast who's not dead is here." However, that was not strictly the case.
Though Princess Bride actors like Andre the Giant and Peter Falk died in 1993 and 2011 respectively, one cast member who was still very much alive did not appear during the Zoom call. Fred Savage, who played The Grandson to whom the Princess Bride story was told to, was not part of the reunion, with his lines in the script read-through taken by Stranger Things' Finn Wolfhard.
Savage's absence naturally led social media to speculate why he was not part of the event. One Twitter user, for example, asked: "Rob Reiner said everyone alive was participating. So is Fred Savage dead, or just dead to Rob Reiner?" Another, meanwhile, tweeted: "Lol the entire internet playing 'Fred Savage: Dead or Republican?' rn"
Savage, however, has not spoken publicly about his political views. Newsweek has reached out to the actor's representatives and will update this article when we get a response.
Per the Democratic Party of Wisconsin Chair Ben Wikler on Twitter, Savage had "passed the torch on to another generation," which did not do much to allay fan speculation.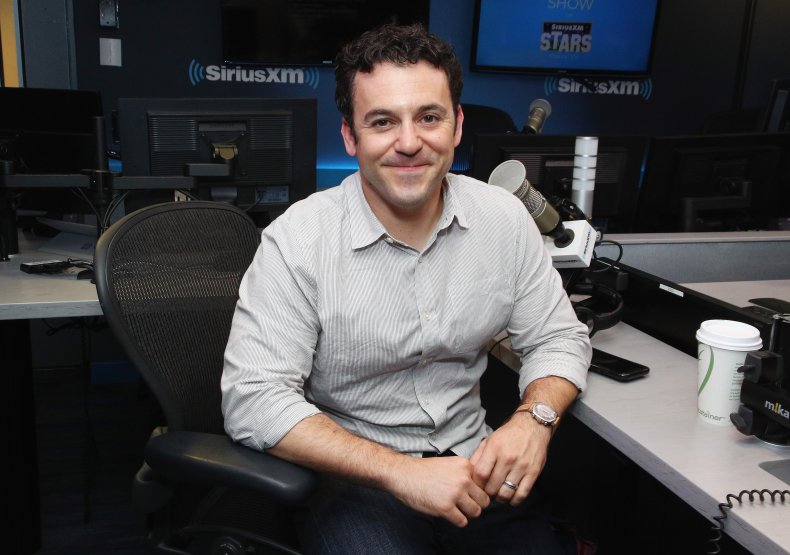 This was not the first Princess Bride reunion that did not feature Savage. When the cast reunited for a 25th anniversary spread for Entertainment Weekly in 2011, The Wonder Years actor did not appear, and he was also not part of the cast reunion put together by Good Morning America the following year.
Savage, however, has taken part in a Princess Bride tribute this year. In June 2020, the actor briefly reprised his role in Home Movie: The Princess Bride, an all-star cast version of the film made for Quibi to fundraise for World Central Kitchen.
Earlier this year, he also posted a picture of himself on the set of the movie alongside Andre the Giant. The caption read: "The rest of the movie had already been shot, all that was left were the parts with the boy and his grandpa. it was an all-star cast, but there was only one person this 10-year-old WWF superfan wanted to meet. He made a surprise visit to set one day and he was gentle and kind and charming and funny and answered every question I had. He sent me a Christmas card every year until he passed away. It was the one I looked forward to the most."
Speaking to Variety in 2017, meanwhile, Savage paid tribute to his other late co-star, Peter Falk. He said: "There was no one warmer. He was so good to me and made me feel so comfortable. He was just terrific during the shoot and for many, many years after that."