Princess Di Biographer Defends Prince Andrew From Epstein Allegations, Says Sex With Underage Victims Is Not Pedophilia but 'Prostitution'
Lady Colin Campbell—a well-known British socialite and television personality who has penned multiple biographies about the royal family—defended Prince Andrew against allegations stemming from his friendship with Jeffrey Epstein on Tuesday's Good Morning Britain, where she claimed that there is a "difference" between pedophilia and underage prostitution.
Campbell told host Piers Morgan that soliciting prostitution from minors does not make someone a pedophile. "That is not the same thing as pedophilia," she claimed.
When Morgan asked her what she would call it, Campbell replied: "Prostitution."
"If you solicit a 14-year-old for prostitution, you're a pedophile," Morgan said.
"Well, I'm not justifying Jeffrey Epstein. Pedophilia, I suspect there's a difference between a minor and a child," Campbell responded. "He's made many mistakes. The fact of the matter is you cannot criticise someone because they aren't as bright as you would like them to be."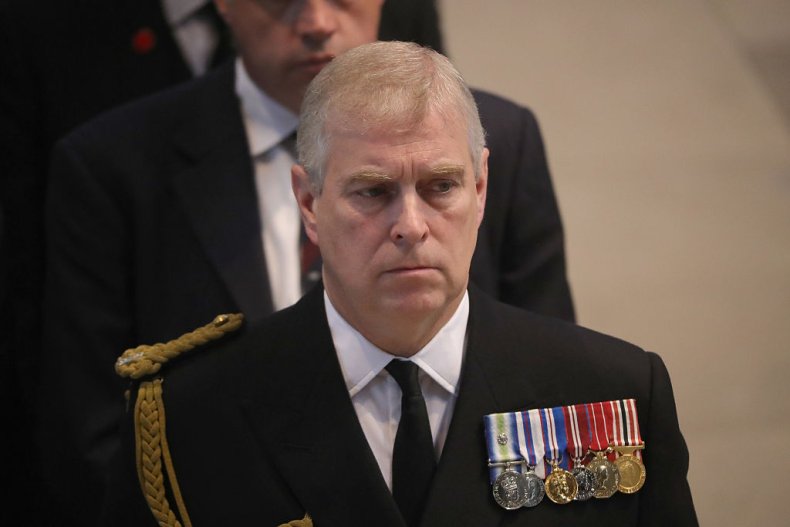 There is, according to most local laws, no difference between a child and a minor—an individual who is under the age of 18.
Andrew remains under fire for his friendship with Epstein, who was convicted in 2008 and jailed for 18 months for soliciting prostitutes, and additionally soliciting a minor for prostitution. In November, Prince Andrew appeared in a BBC interview and attempted to defend his reputation. He denied knowledge of the depth of Epstein's crimes when they were friends in 2010.
Among other claims, Andrew also denied knowing Epstein's trafficking victim, Virginia Roberts, who later described his denials as "appalling" to The Sun.
Campbell is also no stranger to controversy. While her biography on Princess Diana received acclaim for bringing to light the Princess' struggles with bulimia and affair with James Hewitt, Campbell's other biographies have made several unsubstantiated claims. In her book The Queen Mother, The Untold story of Elizabeth Bowes Lyon, Campbell claimed that Queen Elizabeth and her brother were born to the family's French cook, who was used as a surrogate mother.
The first edition of Campbell's 2005 novel Empress Bianca was withdrawn from publication after Lily Safra, a billionaire and socialite, accused her of writing a defamatory roman-à-clef about her life.
The graphic below, provided by Statista, illustrates the unpopularity of Prince Andrew.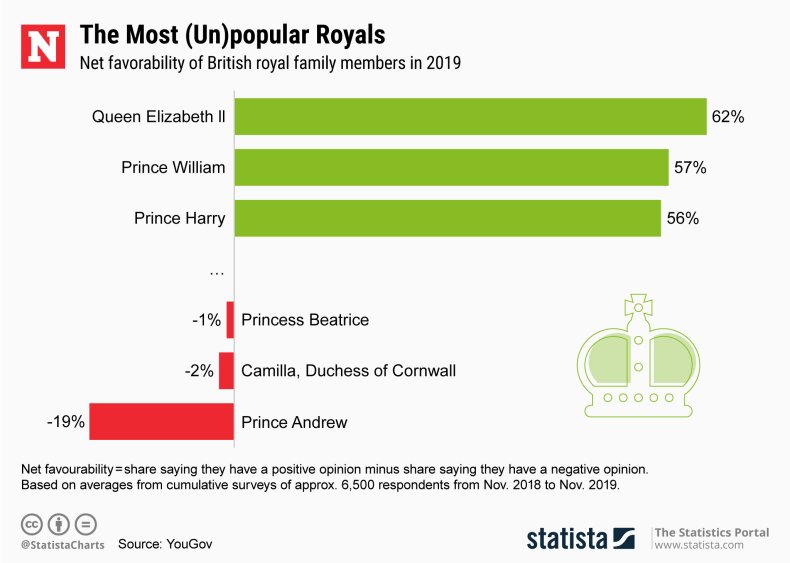 This article was updated to include an infographic.