Princess Diana's Death Made Prince William Old Before His Time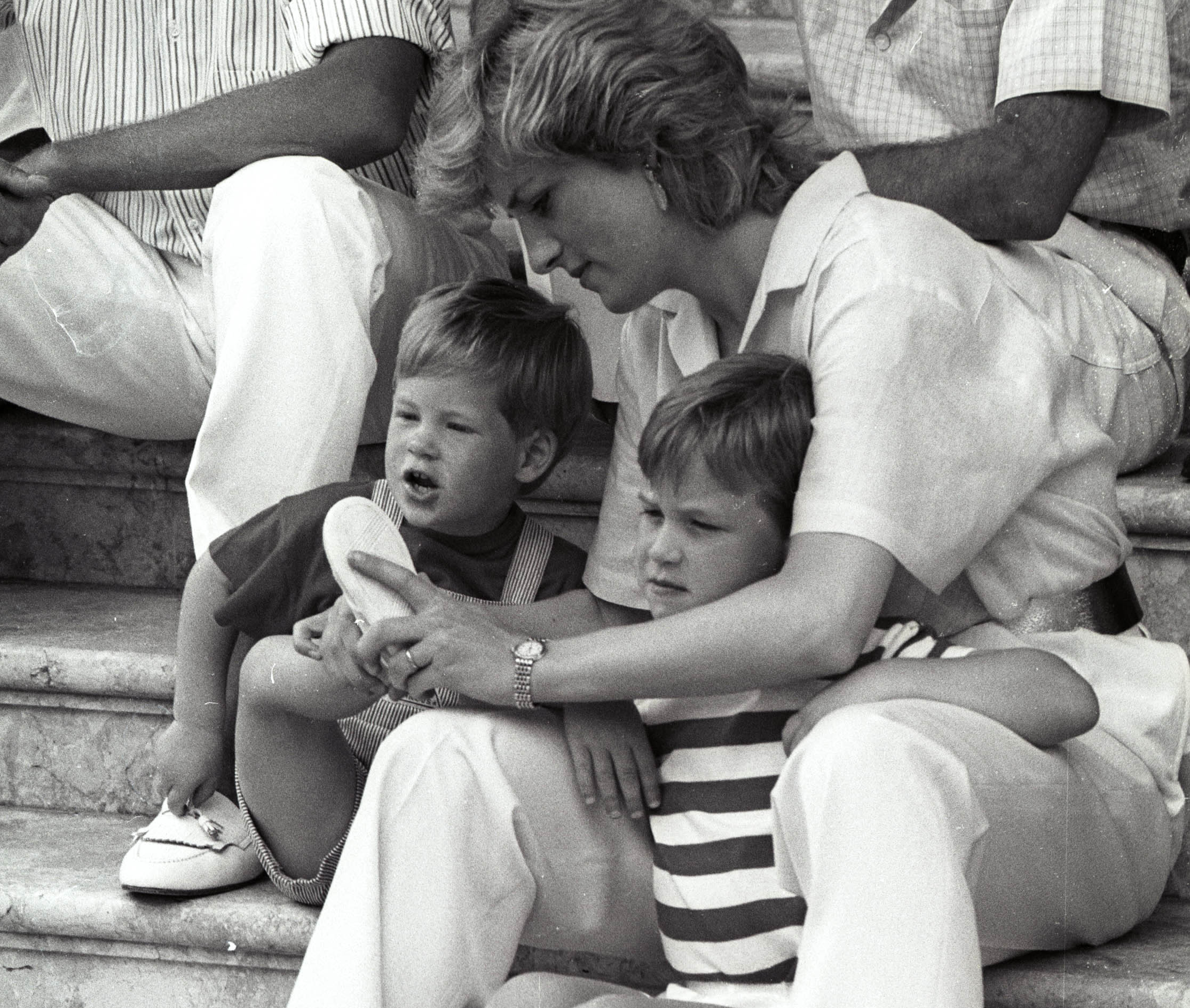 Newsweek published this story under the headline of "A Mother Before All Else" on September 8, 1997. In the 20 years since Princess Diana's death, her legacy remains. To commemorate her, Newsweek is republishing the story.
SUNDAY WAS SUPPOSED to be a day of reunion. After a month at the white granite Balmoral Castle in Scotland, Prince William and Prince Henry were to head back to London for a liberal dose of hugs and kisses from their mother before leaving for boarding school. As usual, the boys had spent August with their father in Prince Charles's favorite dominion: a wild countryside for traditional blood sports, stately drawing rooms for quiet tutorials in family history and protocol, a whole month for quality time with Dad. But when William and Harry trooped off to their quarters at Balmoral Saturday night, they had no way of knowing that their lives were about to take a sharp turn. In the predawn light of the Highland countryside, the queen's private secretary would soon waken her, Prince Philip and Prince Charles after receiving one of those late-night phone calls everybody dreads for a very good reason. Their father would then rouse the boys to tell them their mother had been in a terrible accident. Later Charles would return to tell them their mother was gone. Instead of a day of joy, Sunday would be a day of mourning.
Like many children of divorced parents, William, 15, and Harry, 12, have had to split their time between mother and father and do their best not to split their loyalties. Now they will need the skills taught by both parents to cope with the loss of their mother. Though Charles has been criticized for aloofness, the boys developed a remarkable self-reliance and poise. And while wags whispered that Diana could be smothering and overly dependent on the boys, her attempt to show them a wider world and to shelter them from the press (and the domineering Windsors) by most accounts succeeded brilliantly. Diana's single-minded devotion and affection were something even her most vituperative critics could not fault. One life of navy blue blazers, stag hunting, personal valets. Another of bomber jackets, trips to Hawaii, visits with Cindy Crawford. Could even the best parenting equip the two brothers for years of tabloid articles about their mother's suicide attempts and jokes from classmates about their father's longtime mistress?
Well, agreeable Harry delights in sports and the many friends he has made at the Ludgrove school, where he will this year repeat a term (the palace said he was young for his grade). And handsome William, the little boy who once stuffed tissues under the door to a room where his mother was crying after a fight with Charles, has grown into a poised and thoughtful young man able to excel in his first year at Eton in the midst of national teeny-bopper adulation and a 250,000 printing of bumper stickers screaming I LOVE WILLY. Of course, the well-adjusted boys now have a pretty good reason to fall to pieces. They must cope not just with their mother's death, but with the press being blamed for it. Says royalty historian Ben Pimlott, "One would hope that the media would show some compassion towards them as their mother has shown towards others."
Now that the curtain has fallen on Diana's short life and Charles's future role as king seems much more certain, royal watchers are bereft of Diana's glamour and Charles has lost her reflected glory.
William is suddenly a more intriguing character in the national drama. His royal bearing impressed even his mother, who had increasingly turned to him in recent years for support and advice. At the princess's first Christmas party after her separation, it was 11-year-old Wills who gave a poised welcome speech to hundreds of guests; later Diana would say wistfully, "Sometimes he sounds like a 30-year-old." Now her oldest son will have to grow up that much faster, as the press decides whether he will be allowed to suffer in private.