Princess Diana's Brother Flies Flag at Half-mast on Anniversary of Her Death
Princess Diana's family marked the anniversary of her death by lowering the flag at their English estate.
The royal family is yet to post tributes to the princess on social media 24 years on from the Paris car crash that took her life on August 31, 1997.
However, her brother, Charles Spencer, posted a photo on Twitter of the flag at half-mast at Althorp House, her birth family's ancestral home in Northamptonshire.
She is buried on the estate on an island surrounded by an ornamental lake.
Meanwhile Prince Charles' official Twitter account, run by his staff, challenged followers to spot the number of horses in an interior photo of Clarence House.
The post read: "How many Horse can you spot along Clarence House's Horse Corridor on @googlearts? Created in the 1870s, the corridor today pays tribute to Queen Elizabeth The Queen Mother's love of horses."
Flags were controversial at the time of Diana's death because the royal family initially didn't fly the royal standard at Buckingham Palace at half-mast because tradition dictates it only flies when Queen Elizabeth II is in residence, and she was in Scotland at the time.
However, after a backlash, a compromise was found and the Union Jack was flown at half-mast instead.
Earl Spencer gave a famous eulogy at his sister's funeral in September 1997, when he vowed that her "blood family" would look after her sons Prince William and Prince Harry.
He said: "On behalf of your mother and sisters, I pledge that we, your blood family, will do all we can to continue the imaginative way in which you were steering these two exceptional young men so that their souls are not simply immersed by duty and tradition but can sing openly as you planned.
"We fully respect the heritage into which they have both been born and will always respect and encourage them in their royal role but we, like you, recognise the need for them to experience as many different aspects of life as possible to arm them spiritually and emotionally for the years ahead. I know you would have expected nothing less from us."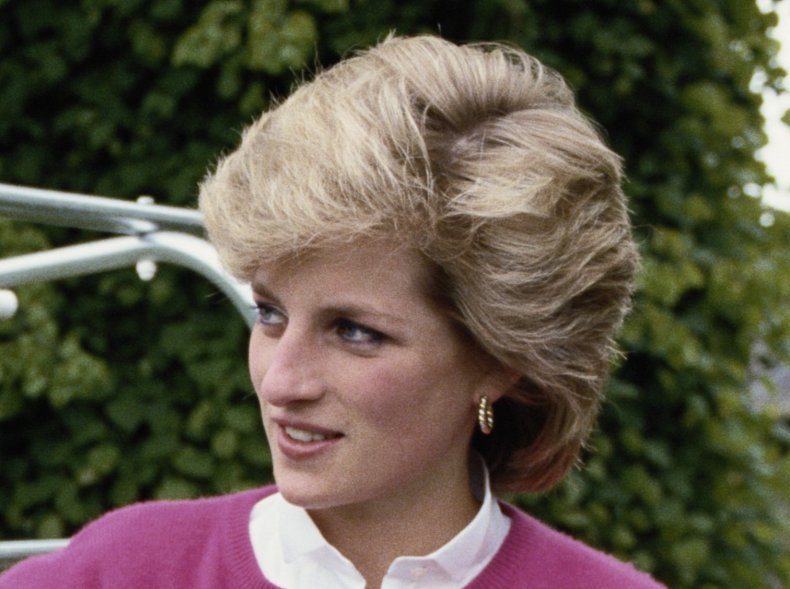 Arthur Edwards, royal photographer for U.K. newspaper The Sun, posted a photograph of her coffin being taken from the Paris hospital where she was treated following the crash.
He wrote: "24 years ago on the 31st August I took this picture of Princess Diana's coffin leaving the back entrance of the Pitié-Salpêtrière Hospital in Paris. I had photographed this lovely lady for 17 years."
And the tributes were continued by The Diana Award, founded two years after her death to honor selfless young people.
The Diana Award's Twitter account posted: "Princess Diana believed that young people have the power to change the world.
"Today, on the anniversary of her death, we remember everything that Princess Diana gave to the betterment of society. We are proud to continue empowering young people to enact positive change."
Princess Diana died when the car she was travelling in with boyfriend Dodi Fayed crashed into the Pont de L'Alma underpass in Paris.
At the time, they were being chased by the paparazzi after a night at the Ritz Hotel in the French capital.
Prince William and Prince Harry were made to walk behind her coffin in view of the public at her funeral at Westminster Abbey on September 6.
An inquest into her death gave a verdict of gross negligence by driver Henri Paul, who had drunk alcohol at the time, and the photographers chasing behind.