Princess Diana, the Model Mother of Young Princes William and Harry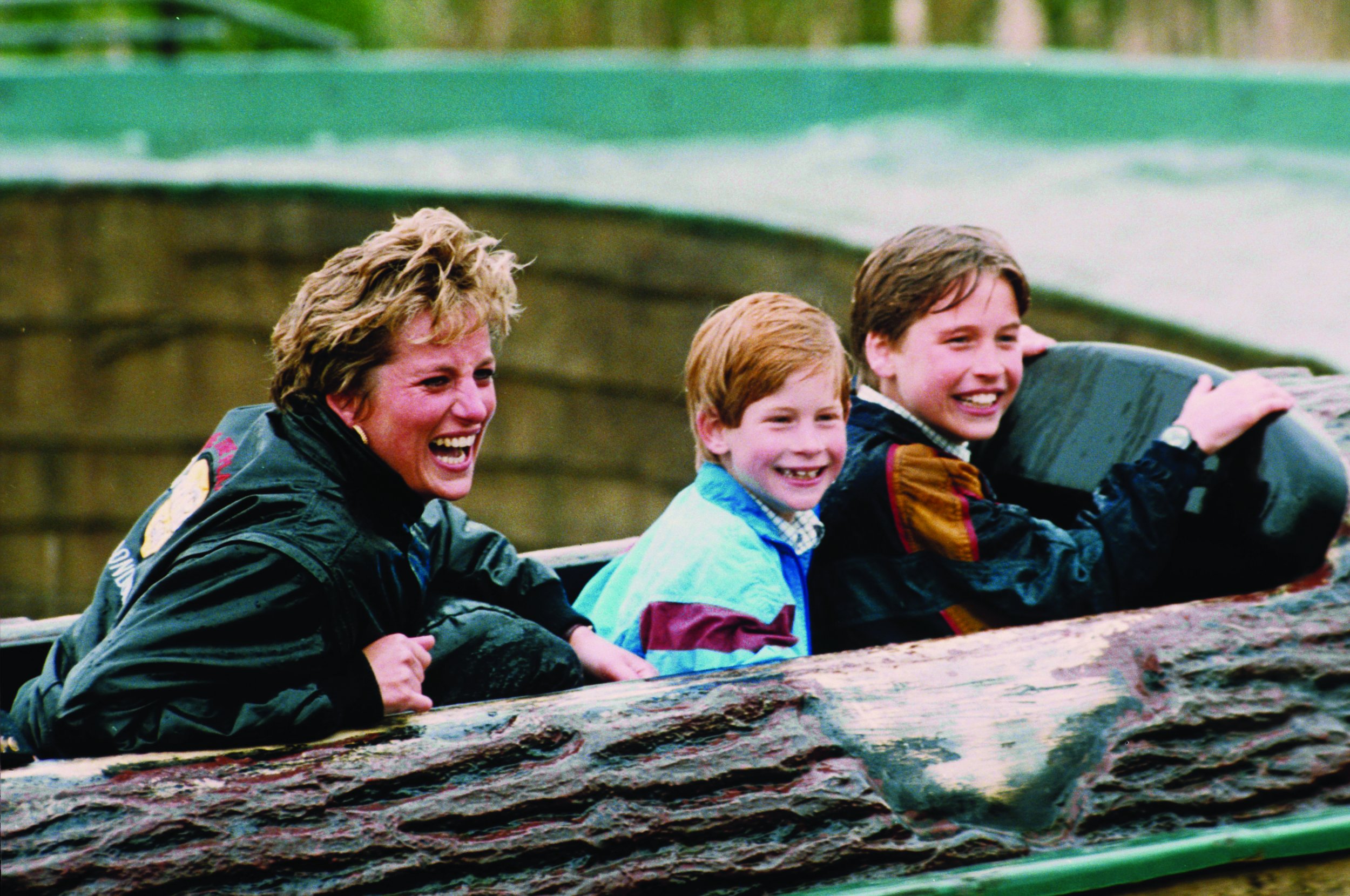 Princess Diana was a model mother, fashion icon, activist and tireless advocate for those in need. When she visited the White House in 1985, she captured the attention and affection of Americans; a spellbinding impression that lives on 30 years later. This article, and others about Diana's life and legacy, are included in a new Newsweek Special Edition, Diana—Celebrating 30 Years.
Diana's father recalled that as a young girl, she "always loved babies"; her former school headmistress recalled that Diana "was awfully sweet with the little ones." By all accounts—and all the visible evidence from photos both official and paparazzi—she was head over heels for her own two sons, William and Harry. "Of all the images that have burned into the public memory, few are more incandescent than one from Toronto [in 1991]," wrote Katrine Ames in Newsweek in 1997. "As Harry and William approach, their mother rushes to meet them, her body canted forward, her arms flung wide, with a smile that would light the darkest heart."
There'd been a bit of dissent over the names: Charles had wanted Arthur for their firstborn, Diana liked William. It would happen again with their second son. Charles preferred Albert, she Harry. She won both battles, at least when it came to what they'd be called. William Arthur Philip Louis was born on June 21, 1982. Henry Charles Albert David followed on September 15, 1984.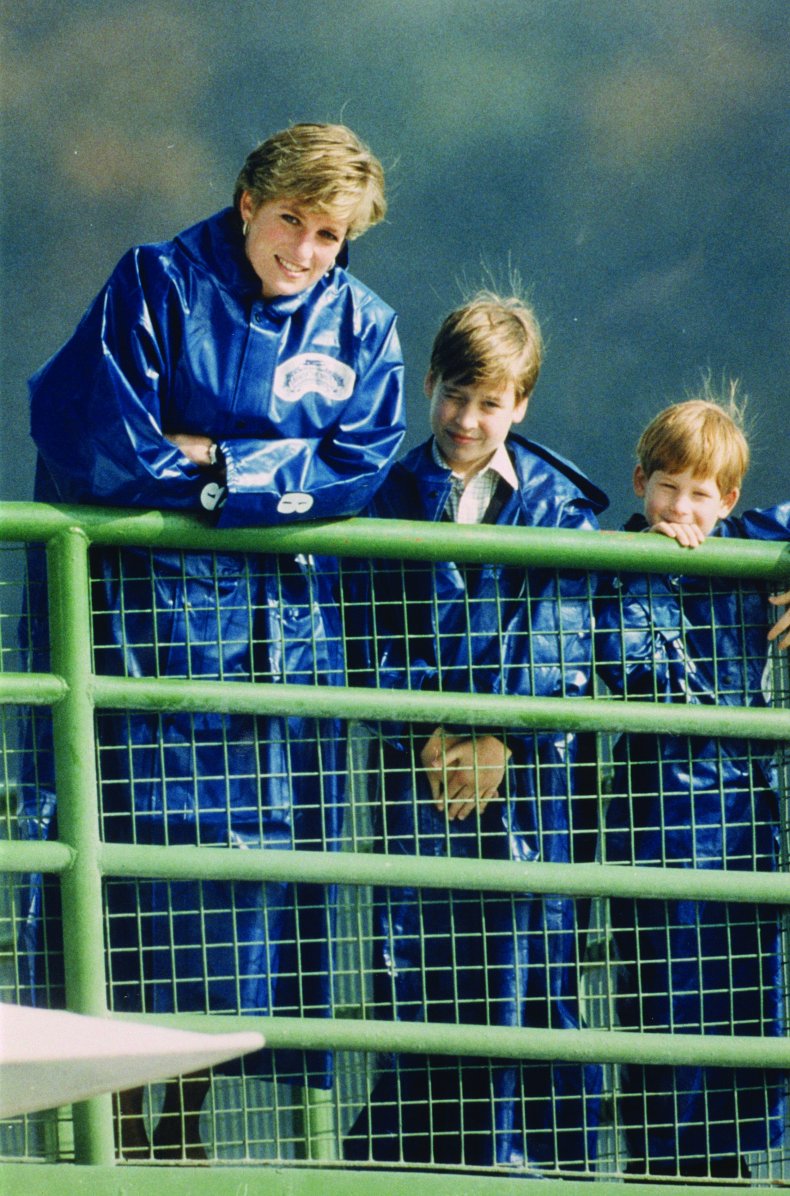 Though just 20 when William was born, Diana's mission as mother was clear to her from the beginning. "I want to bring them up with security," Diana once said. "I hug my children to death and get into bed with them at night. I always feed them love and affection; it's so important." She was willing to defy both royal tradition and the queen and prince when it came to how she mothered on a day-to-day basis. She took the little ones out for hamburgers and let them wear jeans and baseball caps. They white-water rafted and rode bicycles. "She breastfed her sons and even took the infant William abroad on an official visit," continued Ames. (William would do the same with his son, George, in 2014.) "Diana was uncomfortable in the role of absentee parent but had to travel a great deal. Inevitably, she left her children with nannies—just as she herself and so many other well-to-do British children have been left—but she tried to arrange her schedule to match the boys'. In her official calendar, the princess had all the everyday details of her son's utterly uneveryday lives marked in green ink."
"I find I can't stop playing with him," said Diana, at William's first press conference as a gurgling infant. And that hands-on approach never waned. But it wasn't just an attentive, loving mother Diana wanted to provide her boys: She wanted to expose them to the world outside the princely life of privilege. When they went to Disney World, they stood in lines and didn't jump to the front as they might have. More than that she took them along to visit homeless shelters and hospitals; when she nursed a friend with AIDS, William and Harry were there too. She'd said she wanted the boys to have at least some grasp of "people's emotions, insecurities, distress and hopes and dreams."
She also fought to have the boys attend public (if still posh) schools, like Eton. And she started their public education outside the palace walls early. "With a jaunty wave to reporters and an intimation, perhaps, of fading youth, Prince William bounded down the stairs of Mrs. Jane Mynors's nursery school and straight into history: He became the first heir to the British throne to begin his schooling outside of a palace," wrote Newsweek's George Hackett in 1985. "The decision to have William, 3, develop his finger-painting skills among commoners showed the influence of Diana, Princess of Wales, who had worked in a nursery school herself when she was just a Lady…. 'He enjoyed himself; there were no tears,' a Palace spokesman reassured an anxious public after William brought his new Postman Pat thermos and a finger mouse home to show mom, dad and year-old brother, Prince Harry."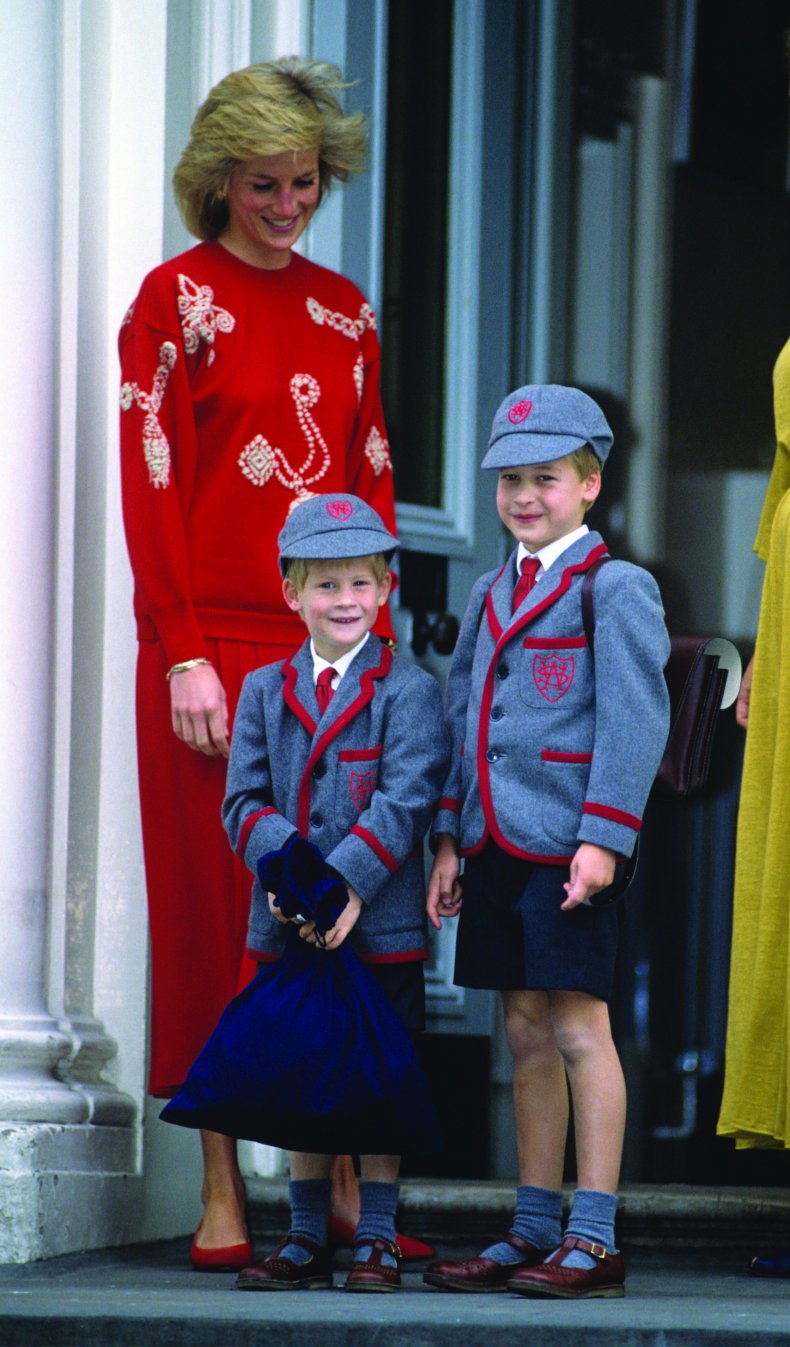 Diana's ever-present approach was a marked difference to her husband Charles's, and he took a lot of flak for his approach in comparison. By contrast, Charles was aloof, even considered uncaring at times. It wasn't true, of course, but it could look that way—most notably in 1991, when William suffered a fractured skull after a schoolmate accidentally hit him in the head with a golf club. Diana stayed in the hospital during her son's operation; Charles went to the opera. On the flip side, Diana was sometimes criticized for "leaning too much on her sons, especially William, who is said to have been enormously protective of her," Ames reported. "When she locked herself in a room weeping over Charles's behavior, William reportedly pushed hankies under the door for her. 'William is the only man who has never let me down,' Diana allegedly told her friends."
If William was her rock, Harry was always nearby with a toothy and welcoming grin. Even the news of his impending birth was met with cheekiness. Wrote Newsweek's Hackett in February 1984: The news came just in time for Valentine's Day and immediately replaced Chernenko and Beirut on the front pages of London's tabloids: Diana Princess of Wales, 22, was pregnant again. As calls from well-wishers jammed the Buckingham Palace switchboard and railroad engineers tooted their horns in celebration, bookmakers started setting odds on the sex and name of the September arrival (best bet: a girl named Elizabeth). It had been a full 19 months since the birth of William, and speculation about a nursery-mate for the little Prince had been at fever pitch ever since Di cut short holiday to visit the Royal gynecologist the previous fall. This time there was no false alarm. The couple's admirable fecundity also began raising fears of a "copycat" baby boom among their subjects—and set the future King up for some good-natured ribbing. "You're doing good work here. Production is going well," observed Charles during a visit to a Jaguar auto factory. Responded one of the workers: "Your production line is going well, too."
For Diana, the addition to her brood was far more personal than the jest of "production lines" would suggest. It made her a mother of two, and, as such, doubly happy and content. Motherhood was the job Diana loved best.
This article appears in Newsweek's Official Collector's Edition, Diana, by Issue Editor Johnna Rizzo.