Princess Diana will be played by Elizabeth Debicki in a new series of The Crown—and fans hope they will finally get to see the actress at her full height.
The Australian star, who plays Jordan Baker in the Great Gatsby, will appear alongside Harry Potter actress Imelda Staunton as Queen Elizabeth II in the Netflix series.
Debicki, at 6 feet 3 inches, is taller than Diana was at 5 feet 10 inches, which has brought relief to fans sick of seeing the Princess of Wales portrayed by shorter actresses.
Fans of Debicki also took to Twitter to claim the actress is not always cast in tall roles, meaning her full height is often not on show in her films.
Diana was as tall as ex-husband Prince Charles, leaving many hoping to see the show use camera angles that show Debicki as she appears in real life.
Costar Staunton is 5 feet tall, which could create a stark contrast on set.
Twitter account Jacob Diana posted: "I have never seen The Crown but I comment on all Lady Diana casting choices and I just have to say casting Elizabeth Debicki FINALLY embraces that Diana was TALL and absolutely down with the girls."
Courtney Enlow, associate editor of Syfy Fangrrls, wrote: "THE CROWN IS GOING TO LET ELIZABETH DEBICKI BE TALL."
Mariana tweeted: "I don't watch this show but now I have to just to see Tall Elizabeth Debicki as princess Diana oh my God."
The Paris-born actress, who grew up in Melbourne, said: "Princess Diana's spirit, her words and her actions live in the hearts of so many. It is my privilege and honor to be joining this masterful series, which has had me absolutely hooked from episode one."
Diana is currently played by Emma Corrin but Debicki takes over for series five and six which runs from 1990 until her death in 1997.
During that time, the Prince and Princess of Wales separated in 1992 and divorced in 1996 after a rollercoaster of public allegations nicknamed the "War of the Waleses" in the British press.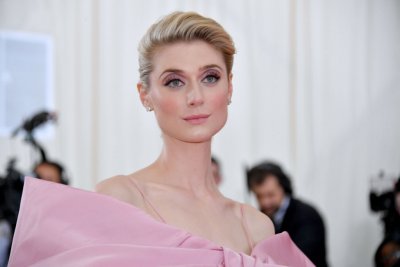 In 1992, Diana faced the publication of tape recordings of private phone calls to James Gilbey, her rumoured lover.
She also leaked her side of the story to biographer Andrew Morton, who revealed Prince Charles had been cheating on her with Camilla Parker Bowles, now his wife the Duchess of Cornwall.
Princess Diana was dating Dodi Fayed when the couple died in a Paris car crash on August 31, 1997.
They were being chased by the paparazzi having been drinking in the Ritz hotel when the car crashed in the Pont de l'Alma tunnel.