Princess Diana and Kate Middleton's Best Military-Inspired Outfits
Princess Diana and Kate Middleton have drawn fashion inspiration from many places—including the military.
Remembrance Sunday is a big date in the royal calendar each year, one of many royal events involving the military.
That means there are many opportunities for epaulettes, double-breasted blazers and army- and navy-inspired hats.
Princess Diana at Sandhurst
Princess Diana wore a Catherine Walker dress with gold frogging and epaulettes during a visit to the Royal Military Academy Sandhurst on April 10, 1987.
She paired the outfit with a matching white hat by Graham Smith, a designer from brand Kangol.
Prince Harry and Prince William, her sons, would later go on to graduate from the Academy many years later.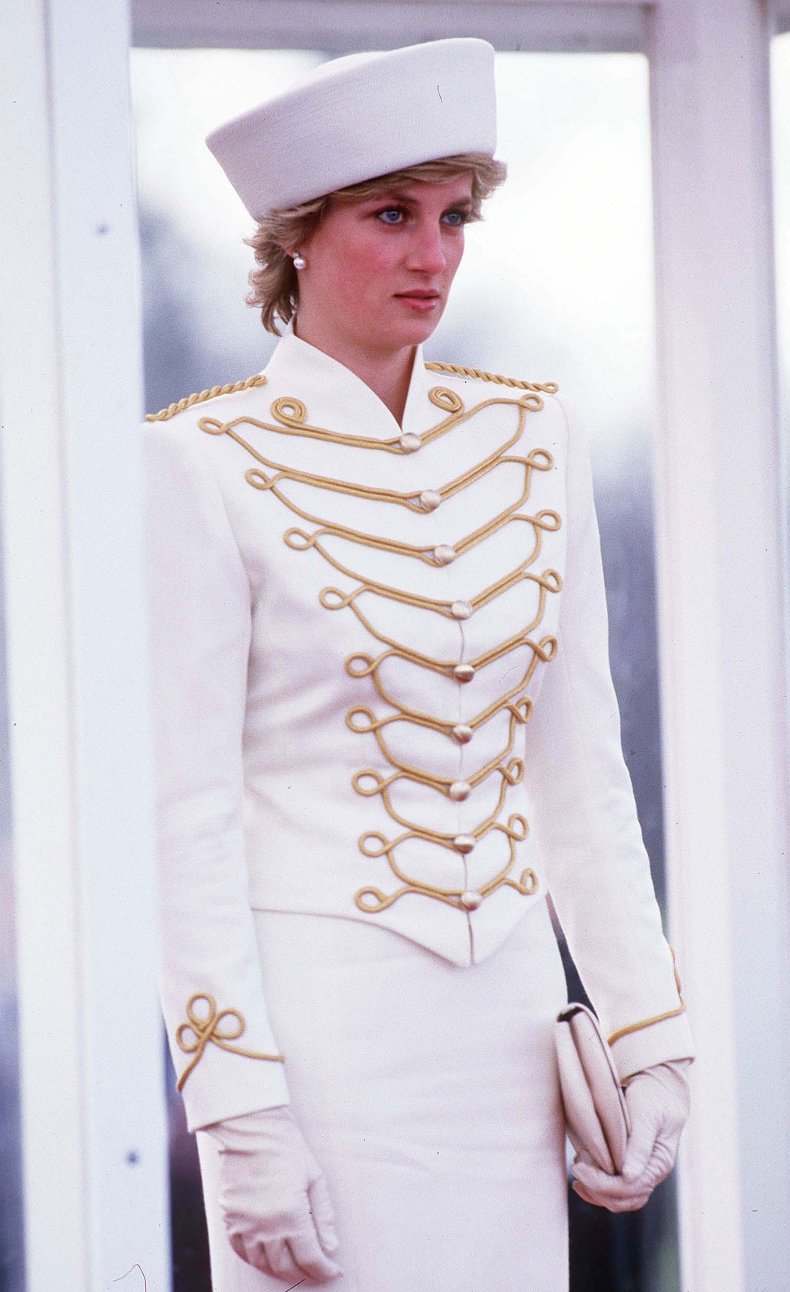 Kate Middleton at The Cenotaph
Kate Middleton wore a military-style Alexander McQueen coat to Britain's Remembrance Sunday service on November 14, 2021.
The Duchess of Cambridge wore three poppies on her chest and a black hat paired with Princess Diana's pearl earrings as she watched the ceremony at The Cenotaph, in London, from the balcony of the Foreign, Commonwealth and Development Office.
Kate was flanked by Camilla, Duchess of Cornwall, and Sophie, Countess of Wessex, during the service, which Queen Elizabeth II had to pull out of due to a back sprain.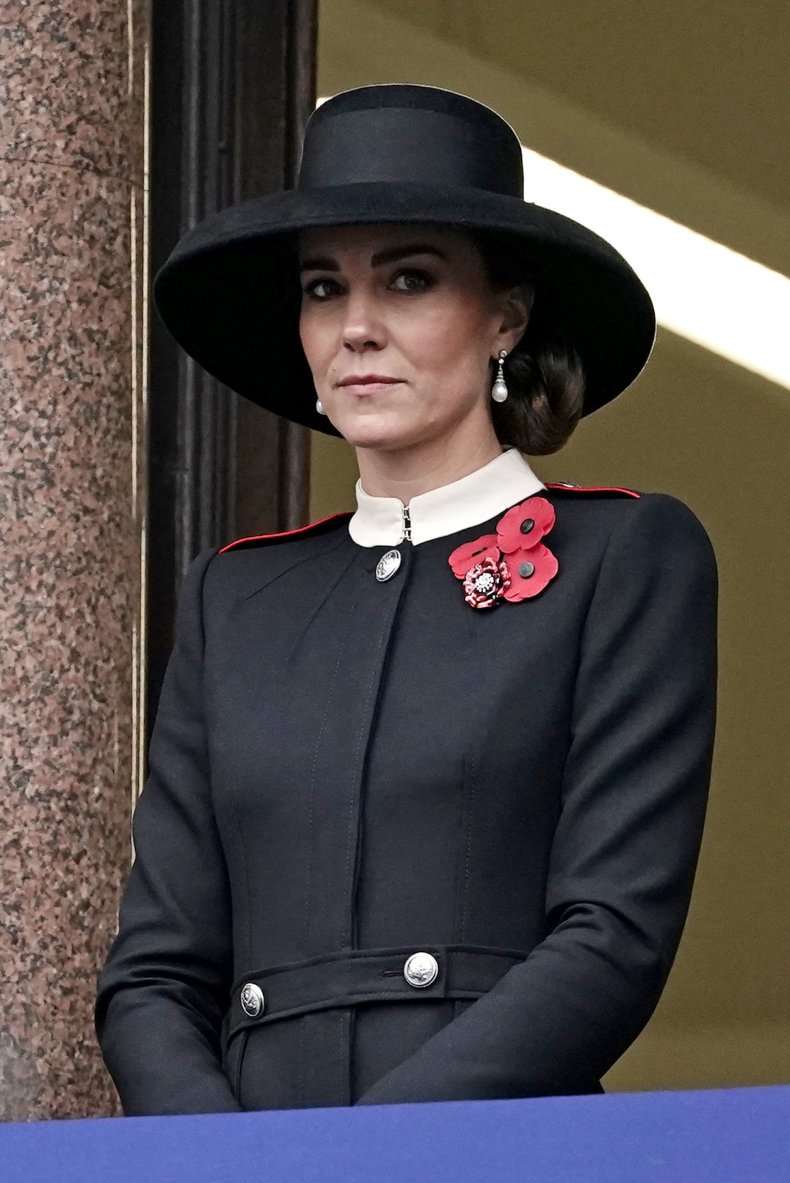 Princess Diana Wears Moschino to Meet Italian President
Princess Diana wore a double-breasted green blazer and skirt with gold buttons at Victoria Train Station in October 1990.
The Princess of Wales was joined by Princess Margaret as they waited for Italian President Francesco Cossiga to arrive on a state visit.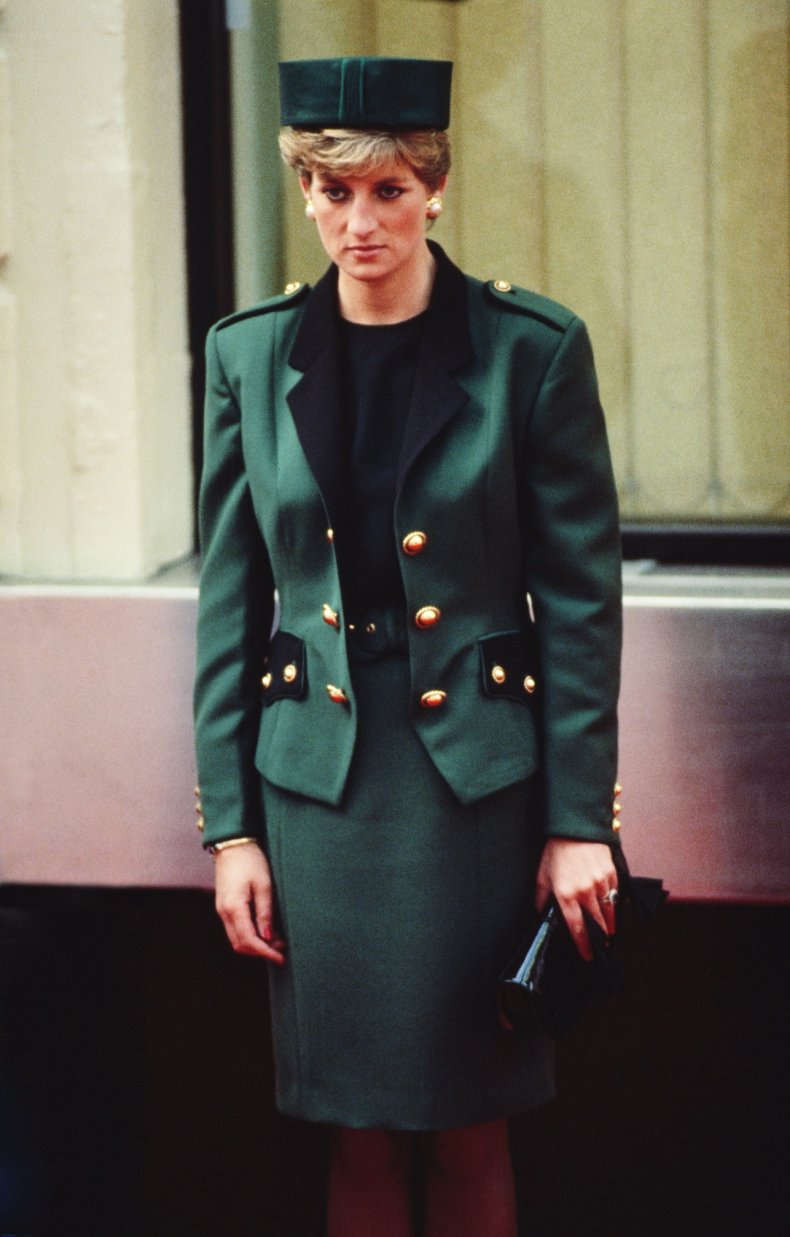 Kate Middleton Honors Prince Philip
Kate Middleton wore a double-breasted coat dress with just a hint of military style during a visit to 282 East Ham Squadron of the Air Training Corps in East London on April 21, 2021.
The duchess was accompanied by Prince William during the visit, and both wore black in honor of Prince Philip who died on April 9, 2021.
The Duke of Edinburgh had some years earlier passed on to Kate the title of Honorary Air Commandant, meaning the event was the perfect moment to pay tribute to Queen Elizabeth II's husband of 73 years and William's grandfather.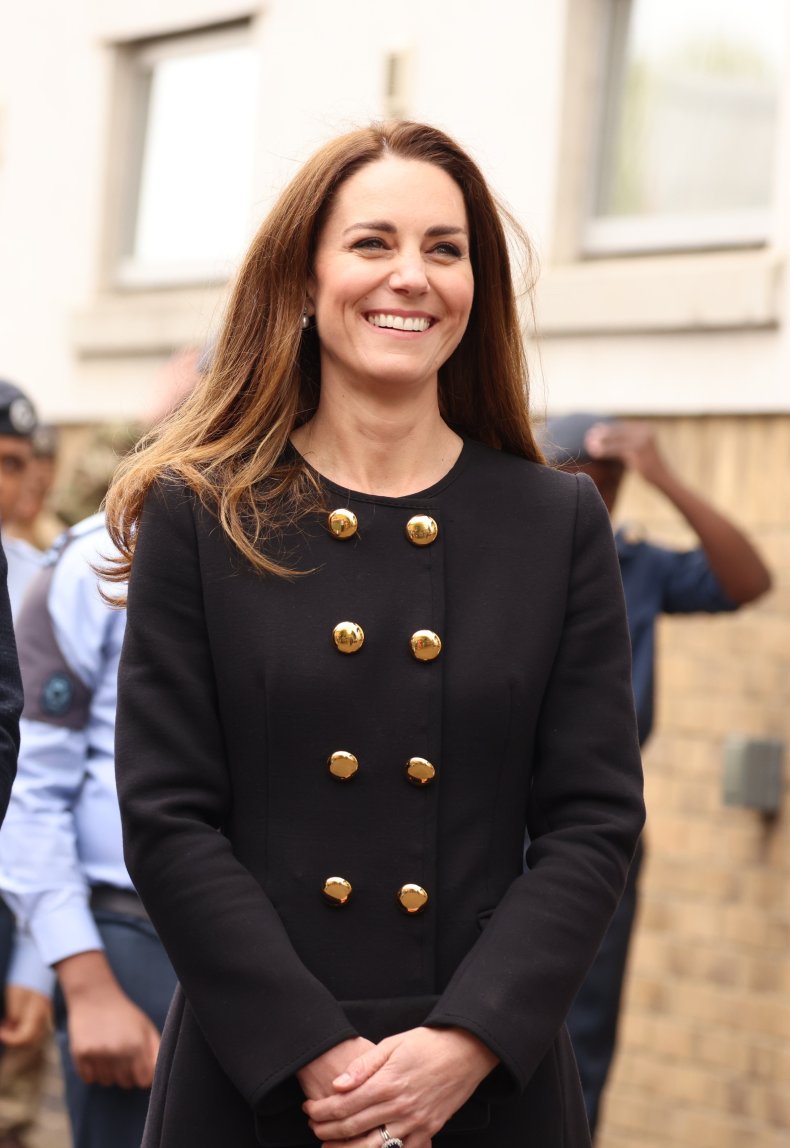 Princess Diana as Honorary Air Commodore
Princess Diana had her own military title as Honorary Air Commodore of air base RAF Wittering, in Cambridgeshire.
She showed off a red, double-breasted Catherine Walker suit on October 25, 1989.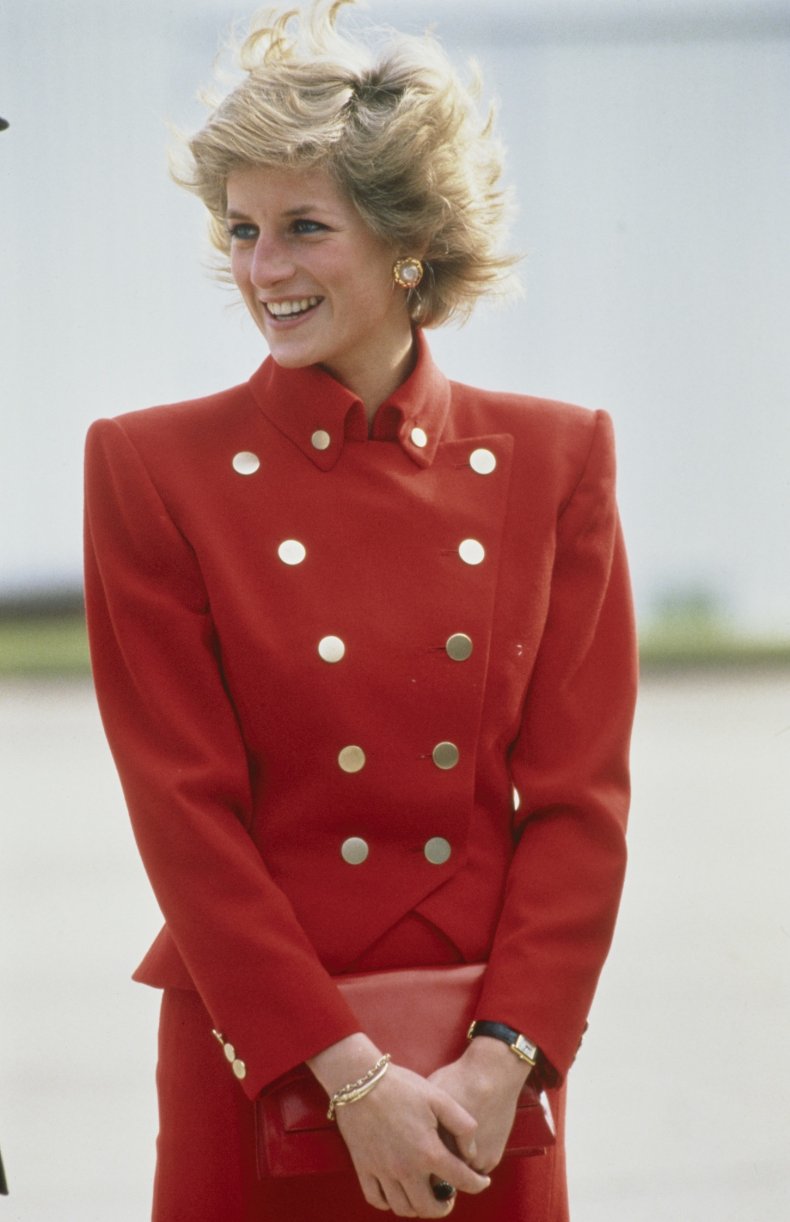 Kate Middleton Meets the Irish Guards
Kate Middleton joined Prince William to meet the Irish Guards at Victoria Barracks during a medals parade for soldiers who served in Afghanistan on June 25, 2011.
She wore a wool crepe navy officer's coat by Alexander McQueen—who designed the dress for her Westminster Abbey wedding just two months earlier.
And she completed the look with an Irish shamrock broach in honor of the Irish regiment.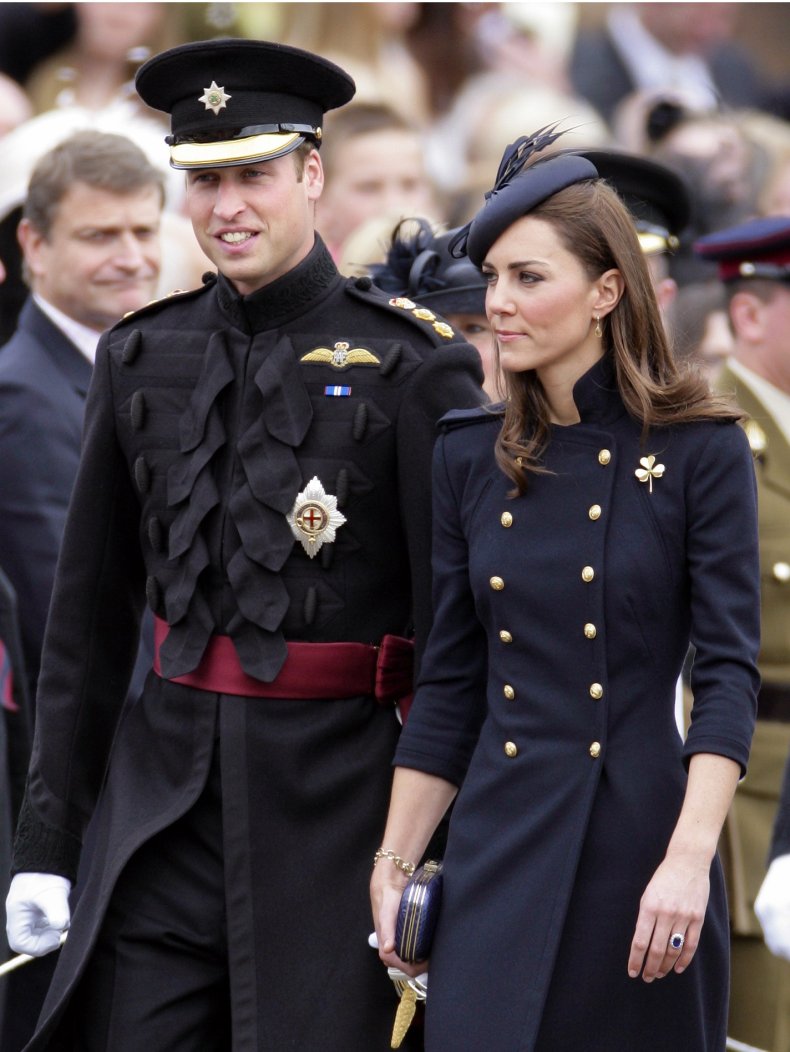 Princess Diana at the Royal Naval College
Princess Diana wore a red Catherine Walker naval style dress with white trim to the passing out parade at Dartmouth Royal Naval College, in Devon, in April 1989.
She paired the outfit with a Philip Somerville hat.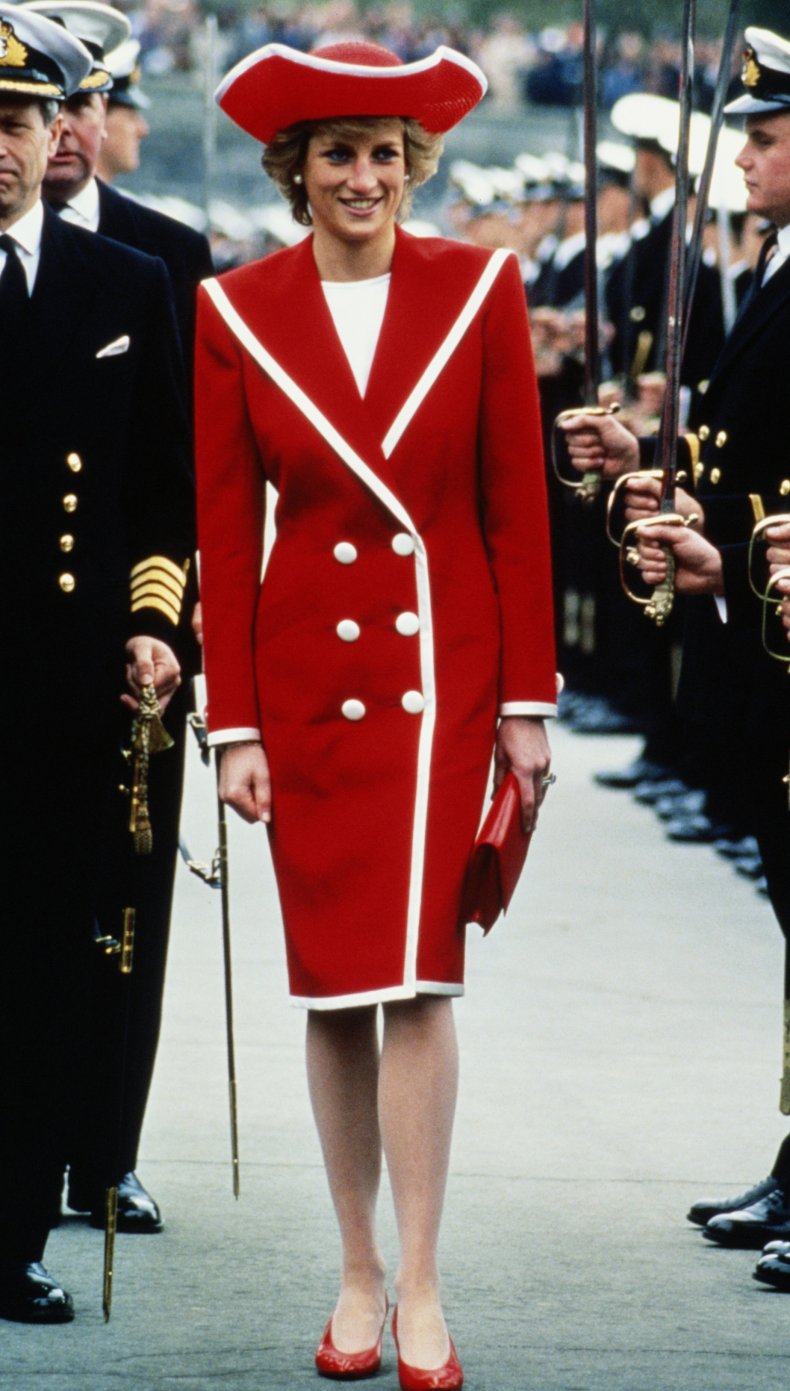 Kate Middleton at the Imperial War Museum
Kate Middleton wore an Alexander McQueen military-style blouse to the Imperial War Museum, in London, on November 10, 2021.
She was there to open two new galleries, The Second World War Galleries and The Holocaust Galleries, and also stopped by the exhibition Generations: Portraits of Holocaust Survivors which included two portraits she had taken.