Princess Diana, a Made Up Affair and the BBC: The Real Story Behind Adultery Interview
Princess Diana's brother has demanded an inquiry into a BBC journalist's false claim Prince Charles was sleeping with the nanny.
The princess was going through a toxic split from her husband when he admitted having had an affair with Camilla Parker-Bowles, now the Duchess of Cornwall, in a 1994 TV interview.
However, a separate, false, allegation of an affair has been thrust into the spotlight amid an argument between Diana's brother Charles Spencer and the BBC.
In 1995, the princess gave her most famous interview to the BBC's Martin Bashir in which she sensationally spoke of her husband's infidelity, saying: "There were three of us in this marriage, so it was a bit crowded."
She also discussed her own affair behind her husband's back with James Hewitt and her struggles with bulimia.
However, new claims have emerged about the lengths Bashir went to in securing "the interview of the decade."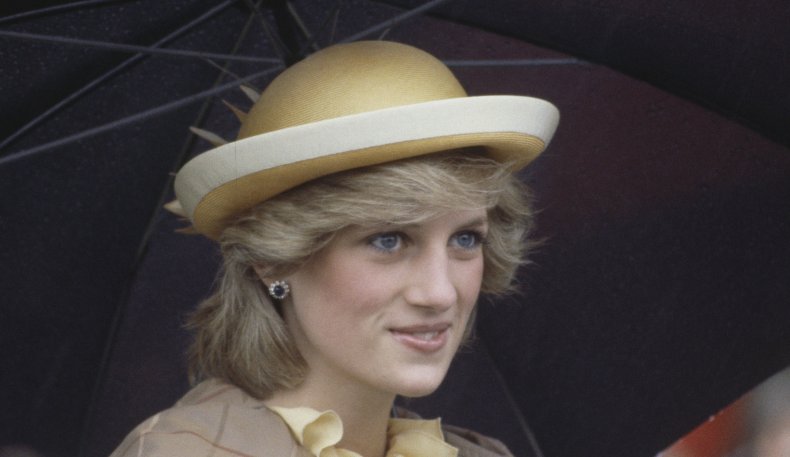 The BBC has admitted its flagship investigative news show Panorama gave Diana's brother Charles Spencer falsified financial documents which suggested two palace aides were taking bribes.
Now Spencer has released a letter Bashir sent him insinuating, falsely, that Prince Charles was engaged in a relationship with nanny Tiggy Legge-Bourke.
The journalist's letter, leaked to the Daily Mail, reads: "Rumours have been circulating about recurring intimacy between [Legge-Bourke] and a particular individual.
"One aide witnessed outdoor pursuits of a different kind. She is keen to divert much attention.
"Hence a decision was taken last night to authorise a friend who will say the following: her weight loss is not due to her feelings for a particular individual, and his desire for a waif-like figure, but a gluten intolerance which means she cannot eat wheat or any bread substance.
"She has been repeatedly bombarded by nuisance messages on her radio pager.
"There will be a strong implication that these are coming from a disgruntled source. There can be only one obvious culprit..."
Spencer is calling on the BBC to launch an official inquiry into the circumstances of Diana's interview, in which she finally told the world about years of heartbreak which she endured during her marriage.
In a letter sent to the BBC but released to the Daily Mail, he said: "I am now formally asking for the BBC to open an inquiry into this matter, and I hope that it will get to the bottom of key questions."
Spencer believes the BBC, under former director general Tony Hall, whitewashed Bashir after looking into the scandal of the falsified documents.
He added: "I have to leave you in no doubt — because I want to be absolutely clear, not to threaten: this is all going to come out now.
"The sheer dishonesty of what I've seen in the BBC 25 years ago — both in Bashir and his colleagues' actions in securing the interview and the whitewash under Tony Hall's name — demands it."
He also disputed the BBC's claim the forged bank notes had no impact on Diana's decision to choose Bashir and pointed to the corporation's own claim the scoop was the "interview of the decade... or of the generation."
He said: "If it were not for me seeing these statements, I would not have introduced Bashir to my sister.
"In turn, he would have remained just one of thousands of journalists hoping that he/she had a tiny chance of getting her to speak to them, with no realistic prospect of doing so."
The BBC has said Martin Bashir is seriously ill with coronavirus and it cannot progress any investigation further until he gets better.
A BBC spokesperson told Newsweek: "The BBC has apologized. We are happy to repeat that apology.
"And while this was a quarter of a century ago, we absolutely will investigate—robustly and fairly—substantive new information.
"We have asked Earl Spencer to share further information with the BBC.
"Unfortunately, we are hampered at the moment by the simple fact that we are unable to discuss any of this with Martin Bashir, as he is seriously unwell.
"When he is well, we will of course hold an investigation into these new issues."