Princess Diana: National Enquirer Live! Turns Death Conspiracies Into Theme Park Attraction—'It's Definitely Not in Poor Taste'
On Friday at noon, a new National Enquirer Live! theme park will debut a highly controversial attraction: a detailed reconstruction of Princess Diana's tragic death. Viewers will be polled on who they believe was behind the iconic royal's death.
The Pigeon Forge, Tennessee, event's organizers insist the exhibit—one of about 100—is not in poor taste, The Daily Beast reported.
In 1997, Diana was seriously injured in a car crash that killed her partner, Dodi al-Fayed, and her driver, Henri Paul. The princess died in a hospital as a result of her injuries. Bodyguard Trevor Rees-Jones survived the accident but was left with serious injuries.
A 2007-08 inquest blamed the crash on Paul, who was inebriated, and on pursuing paparazzi who allegedly used their cars to slow the princess' vehicle, and who failed to help injured passengers after the crash, The Daily Telegraph reported at the time.
Although numerous inquiries have investigated the circumstances of Diana's death, it remains a source of speculation for conspiracy theorists. Some believe the crash was organized by British or foreign intelligence services on behalf of the royal family. Al-Fayed's father, Mohamed, the billionaire owner of the Ritz Paris hotel and 75 Rockefeller Plaza—and former owner of luxury department store Harrods—has publicly subscribed to this concept on several occasions.
The National Enquirer Live! Amusement park will feature a projected simulation of the crash. "It's a 3D computer model, and you're looking down on what looks just like Paris, but it's three-dimensional," event investor Robin Turner told the Beast. "It shows the pathway as she left the Ritz hotel, and the paparazzi chasing her, and the bang-flash that we think blinded the driver—and how it happened."
The idea that Paul was blinded by a sudden flash is one of several offshoots of the "secret service" conspiracy theory.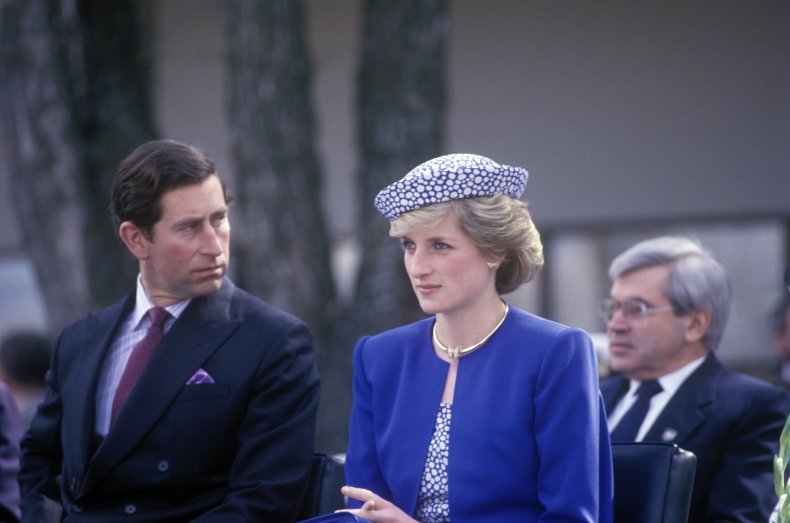 After viewing the exhibit—which Turner said is animated and does not show blood—visitors will be asked to vote on what they think happened to Diana. "We ask questions like 'Do you think the royals were involved?' 'Do you think she was pregnant?' All we do is ask questions on: What's your opinion?" Turner told the Beast.
"It's definitely not in poor taste. It's just showing the route of what happened," he added. "It's done in a positive fashion.... It brings attention to the different theories behind it that the Enquirer has covered over the years."
The theme park—developed by Front Page Attractions, an amusement park company that bought a branding license from the National Enquirer's publisher, American Media Inc.—is branded as family-friendly.
In addition to the Diana exhibit, guests will be able to visit a gallery devoted to the baseless conspiracy theory that the moon landing was fake, the Beast said. It will also rehash an old Enquirer exposé about O.J. Simpson and former Senator John Edwards.
A second amusement park is scheduled to open in Branson, Missouri, on June 28.
National Enquirer Live! and Front Page Attractions did not immediately respond to Newsweek's requests for comment.