Princess Diana and Prince William's 'Eye Roll' Compared by Fans—Viral Clip
Princess Diana and Prince William's light-hearted eye rolls, exhibited while on royal engagements, have earned praise from fans after being compared in a viral video uploaded to social media platform TikTok.
The clip shows William during a recent engagement with Kate Middleton, celebrating the Welsh Guards' annual St David's Day parade. The event came days after the couple attended an England vs. Wales rugby match where they displayed their famous competitive natures, with Kate as patron of England rugby and William, Wales'.
Speaking to a group after the St David's Day parade, William referenced the win from England which made Kate happy, he light-heartedly rolled his eyes in her direction as he said the Welsh rugby coach "will sort it out," for the next game.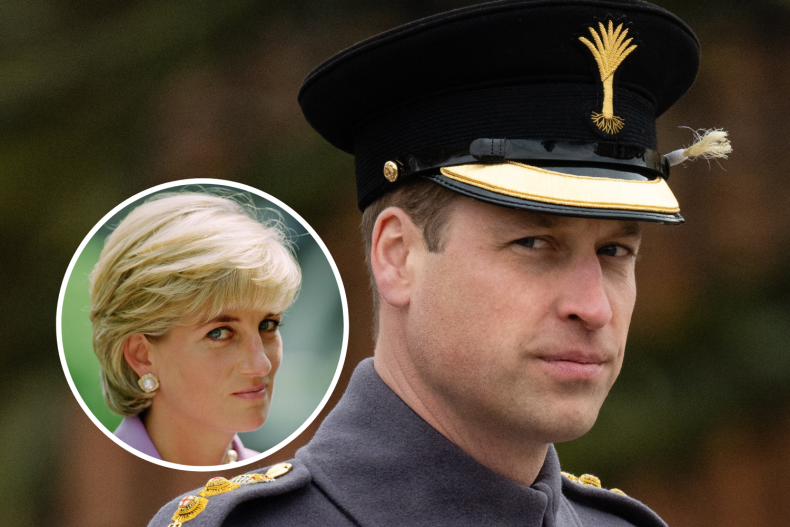 This footage was uploaded to TikTok, alongside a clip of Diana making a similar gesture with the then-Prince Charles, by user l0velycatherine, and was captioned, "the eye roll lol."
The video, posted on Tuesday, has been viewed in excess of 210,000 times and received over 31,000 likes. Many commenters have praised the royals for their similarities and sense of humor.
"I saw a whole interview of him it's really fascinating how he has her exact facial expressions," one TikTok user wrote of William's likeness to his mother.
"He looks sm [so much] like diana omg," posted another, with a further comment reading: "She had a real sense of humor and wasn't afraid to show it William has the same quality—and Harry on occasion too."
Social media posts charting William's similarities to Diana increased earlier this year after the publication of Prince Harry's memoir Spare, in which he referenced his brother's "famous" likeness to his mother.
The book broke records upon its release in January, becoming the fastest selling non-fiction book in history, though along with praise it earned the royal an equal amount of criticism, in part for his numerous attacks on his brother, William.
Describing William's physical appearance in a section of the memoir recounting the events after Prince Philip's funeral in 2021, Harry wrote: "I looked at Willy, really looked at him, maybe for the first time since we were boys. I took it all in: his familiar scowl, which had always been his default in dealings with me; his alarming baldness, more advanced than my own; his famous resemblance to Mummy, which was fading with time. With age. In some ways he was my mirror, in some ways he was my opposite. My beloved brother, my arch nemesis, how had that happened?"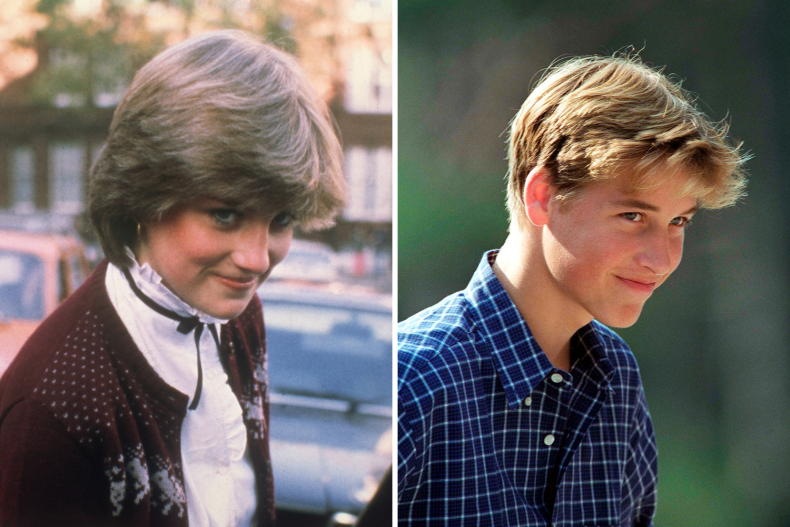 William made no official comment on Spare or the allegations made against him within it, which included an alleged physical attack he launched on Harry in a 2019 argument over Meghan Markle's treatment of Kensington Palace staff members.
Last year marked the 25th anniversary of Princess Diana's untimely death at the age of 36 in a high speed Paris car crash with then-boyfriend Dodi Fayed. Both William and Harry paid a number of tributes to their mother throughout the year, most explicitly Harry, who said he wanted the day to be one filled with "memories" of the princess and her work.
James Crawford-Smith is Newsweek's royal reporter, based in London. You can find him on Twitter at @jrcrawfordsmith and read his stories on Newsweek's The Royals Facebook page.
Do you have a question about King Charles III, William and Kate, Meghan and Harry, or their family that you would like our experienced royal correspondents to answer? Email royals@newsweek.com. We'd love to hear from you.