Royal Family: 50 Photos Remembering Princess Diana, Her Life and Her Legacy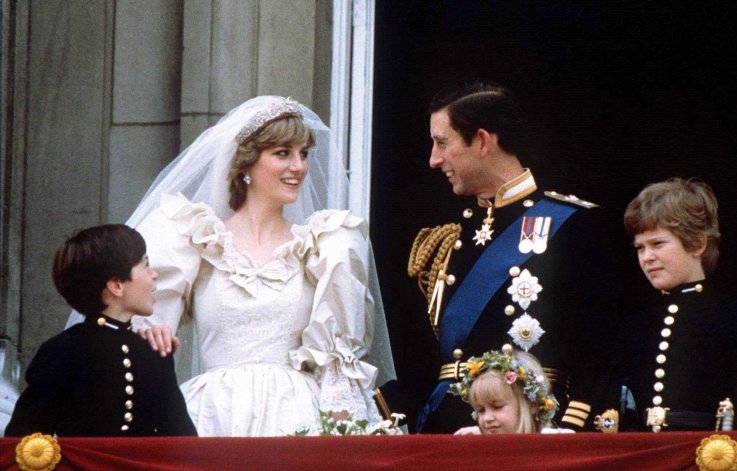 Perhaps no other figure has had a greater impact on the British royal family than Princess Diana. She came to be known as the "People's Princess," modernizing the perception of the royal family. This legacy lives on in her sons, Prince William and Prince Harry; it's visible in their own commitment to helping others and making a difference in people's lives. And as the world waits excitedly for Harry's wedding to Meghan Markle, it's worth remembering that Diana's own wedding was a riveting event.
Princess Diana was born Diana Frances Spencer on July 1, 1961. When her father became Earl Spencer, she acquired the title "Lady." At just 20 years old she married Charles, the Prince of Wales and heir to the British throne. Their wedding was a gorgeous spectacle watched by more than 750 million people around the world, with millions more lining the streets of London just to catch a glimpse of their new princess. In truth, the couple scarcely knew one another and weren't well suited. But though the marriage didn't last, ending in a bitter divorce in 1996, Diana remained popular with the public.
Diana humanized the royal family. She seemed fresh and accessible—in contrast to the stiff-upper-lip stuffiness of her husband and the rest of the royal family. She brought attention to all kinds of suffering, whether caused by HIV/AIDS or landmines. Cuddling sick children or twirling around the dance floor with John Travolta, Diana always seemed authentic.
The princess had a love-hate relationship with the press. She worked with favored reporters to reveal her side of the story of her troubled marriage. But the paparazzi frenzy she inspired led indirectly to her death. Diana was in Paris with her then-boyfriend Dodi Fayed. As they left their hotel, paparazzi swarmed around them. The driver of their car lost control and they crashed in a tunnel. Her death at the age of 36, on August 31, 1997, stunned the world, freezing in memory the image of a bride, a mother, a princess and a remarkable woman.